AS PEOPLE GO about their days, from home to work to the grocery store to the gym, they pass by emblems belonging to unknown worlds. Spray-painted lines on the street, colored handkerchiefs hanging out of pockets, SKU codes printed on tags — all of these markers are imbued with meaning, though far less so to the uninitiated eye. Among such symbols is the call sign. Composed of five characters, a mix of numbers and letters, it's generally seen stamped on a license plate of a car topped with multiple antennas. If it's a vanity call sign, the sequence not only indicates the owner's geographical base but also often the person's initials. And it means the individual driving the car is likely an amateur radio operator, one whose power to send a message could potentially save your life if other forms of communication go down.
Who enjoys operating radios? "There are currently about 2,000 licensed ham radio operators in Marin County," says Michael Fischer, public service representative of the Marin Amateur Radio Society (MARS). Its motto? "When all else fails," referring to the ability to communicate beyond the cloud. "There are also more operators today than ever before," Fischer adds. In 2007, the FCC eliminated a Morse code requirement for an amateur, or ham, license. That opening, plus the relatively low cost of equipment and the rise of the maker culture, spurred many newcomers to join the ranks. But for some operators, it's a passion they're born with. "When the Point Reyes National Seashore gave us permission to begin our project it was like giving the keys to the inmates," says Richard Dillman, president and co-founder of the Maritime Radio Historical Society. Along with Dillman, a core group of about six have restored KPH — the Marconi/RCA transmitting station in Bolinas and the corresponding RCA receiving site in Point Reyes Station — back to operation after its closure in 1999. In terms of members, however, it's an OM's game. A Morse code abbreviation, OM stands for "old man" and regardless of age, all male operators are referred to this way. It doesn't mean there aren't any YLs in the mix, though. "Young lady," or female operators — also any age — do exist and more are encouraged to get on the air.
What is it all about? "I'm mostly a listener," says Tom Soskin, president of MARS. "But a DX rag chewer, too." No, DX isn't a new nutritious super cloth. DXers are operators who like to make contact with people far away, distance being the goal, both to talk and listen. There are many avenues to explore in radio communications. Those interested in the electronics side can take pleasure in setting up and restoring rigs, while competitive types will enjoy contesting, where operators try to reach as many stations as possible in a given period of time. Hams also provide communications for events like marathons and races, which doubles as training in the event a real disaster were to take place. KPH, on the other hand, functions primarily as a place for historic preservation, to keep the art of Morse code alive. Overall, it's about community. "We are a pretty friendly bunch," Soskin says.
Where does it take place? Amateur radio can take place anywhere from a "ham shack" — a designated radio room — to a garage to a hiking trail or even on the International Space Station.
Why give it a try? Looking for a challenge, wanting to be useful in emergencies, seeking connection, and gaining a different perspective on technology are all reasons for giving ham radio a shot. Beyond this, the operators all seem to be having a lot of fun.
How to get started? The KPH receiving site in Point Reyes Station is open to visitors every Saturday from noon until 5 p.m. Be sure to mention you're a "true believer" for access to the Treasure Room. But for the real razzle-dazzle there's no better day to visit than July 12, when "Night of Nights" takes place. During this annual event commemorating the end of Morse operations, the station goes back on air, as do others across the country. A guest operating position is open on this day for those wishing to code — Morse, that is. Affectionately called "Bible Class," MARS' informal meetings happen most Sundays from 9 a.m. to noon in Mill Valley at the Alto Clubhouse. Prospective hams are welcome to attend, meet operators and learn about the amateur radio world.
KNOW YOUR CODES
CUL – See you later
IMI – Repeat, say again
ND – Nothing more
OP – Operator
PSE – Please
QSL – Acknowledging receipt
QSO – A conversation
73 – Best regards
88 – Love and kisses
This article originally appeared in Marin Magazine's print edition under the headline: "Live Transmission."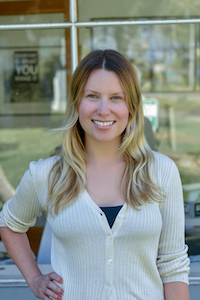 Kasia Pawlowska loves words. A native of Poland, Kasia moved to the States when she was seven. The San Francisco State University creative writing graduate went on to write for publications like the San Francisco Bay Guardian and KQED Arts among others prior to joining the Marin Magazine staff. Topics Kasia has covered include travel, trends, mushroom hunting, an award-winning series on social media addiction and loads of other random things. When she's not busy blogging or researching and writing articles, she's either at home writing postcards and reading or going to shows. Recently, Kasia has been trying to branch out and diversify, ie: use different emojis. Her quest for the perfect chip is never-ending.