Greenbrae's Bon Air shopping center is celebrating its 70th birthday this year, but do you know how this community fixture came to be? Here's a bit of background: In the late 1940s, Niels Schultz dreamed of creating a sustainable community, respectful of the surrounding natural beauty.
Hailing from Millbrae, Schultz found 600 acres of bucolic property in central Marin he named Greenbrae — "brae" is Scottish for hillside. He donated land to create a school, fire department, recreational park and yacht basin. Realizing this burgeoning community didn't have a grocery store, Schultz began development of a market James Kilpatrick, which became Bon Air Super Market, opening its doors in 1952. Five more stores were added in 1955: a hardware store, beauty salon, barber shop, dry cleaner and draperies.
About 10 years later, Petrini's opened their most successful supermarket, replacing Bon Air Super Market, which became a pharmacy where Joe DiMaggio sightings were a regular happening.
Bon Air is still a family-owned shopping center, and during the pandemic, Andrea Schultz (Niels' granddaughter) was able to work with each tenant who wanted to stay to keep them in business. The center celebrated 70 years of community at its best this month with live music, a corn-hole tournament hosted by Gotts and the Larkspur Chamber of Commerce, treats, trunk shows and more.
Want to know more about Bon Air? Read more about the event here.
---
More from Marin:
---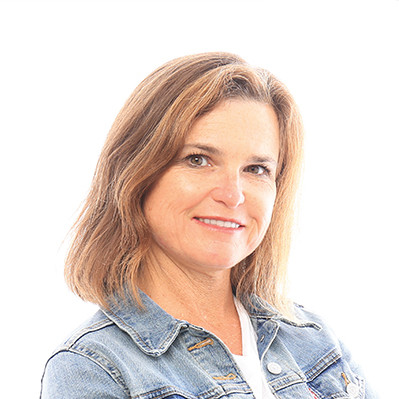 Mimi Towle has been the editor of Marin Magazine for over a decade and is currently the Editor-at-Large at Make it Better Media. She lived with her family in Sycamore Park and Strawberry and thoroughly enjoyed raising two daughters in the mayhem of Marin's youth sports; soccer, swim, volleyball, ballet, hip hop, gymnastics and many many hours spent at Miwok Stables. Her community involvements include volunteering at her daughter's schools, coaching soccer and volleyball (glorified snack mom), being on the board of both Richardson Bay Audubon Center and then The EACH Foundation. Currently residing on a floating home in Sausalito, she enjoys all water activity, including learning how to steer a 6-person canoe for the Tamalpais Outrigger Canoe Club. Born and raised in Hawaii, her fondness for the islands has on occasion made its way into the pages of the magazine. If you want more, she's created a website, LocalGetaways.com.