Christopher Salon has two locations in Marin, downtown Tiburon and downtown Mill Valley. Opened in 2008 by New York transplant Christopher Downs and his partner Paul DeMartini, both salons double as boutiques offering an eclectic array of home, fashion and beauty finds.
What is your favorite things about being a hair stylist?
I get to help my clients elevate their personal brand. Having worked as a stylist in New York for over twenty years for personal clients and on fashion shoots, I can usually see what my client needs to get that refreshed bounce in their step as soon they sit in my chair. It feels so good to see someone walking out smiling at themselves in the mirror.
What is a popular salon treatment?
Hair Extensions, or enhancements as we like to call them, are a temporary and discrete way to try many new looks and are one of our best-selling items. They are undetectable keratin bonds are customized to your hair using cold fusion, so there is no sticky adhesive. Instead of waiting for months to grow out your hair, enhancements can thicken up tired ends with some luscious volume using high quality and ethically sourced human hair in a single day.
Why do you think your customers voted you the best in the county?
At Christopher Salon we feel as though when you look your best you feel your best, and we love lending a helping hand. If ever you are unable to make it in during normal business hours we're available to bring the party to you by requesting a house call. For a modest increase in price many services are available outside of the salon seven days a week. Rest assured bed head can now be a thing of the past, but the fun does not have to stop there. Stylists can also be reserved for events such as weddings, graduations, or even parties. Call today for availability, let us make your hair a priority.
Do you have any charitable initiatives?
We have some clients who work/volunteer closely with Family House, as a team we wanted to find a charity to form a relationship with, our senior stylist Casey and manager Natasha grew interested in the foundation and began coming up with ideas of how to move forward with charity events.
Founded in 1981, Family House is a not-for-profit organization providing temporary housing to families of seriously ill children receiving treatment at the University of California San Francisco Benioff Children's Hospital. Qualifying families live more than 50 miles from UCSF, and many live at or below the low-income status as determined by UCSF. Our location sustains nearly a 100% occupancy rate and can accommodate 250 people per night. Over the course of a year we serve more than 4,000 families.
We opened on a Sunday from 10-3pm with 100% of proceeds going directly to Family House, we had Christopher, 4 senior stylists/colorists, a junior stylist and front desk working. We raised roughly $4000, which we were thrilled about!
Here are are few recent hairstyle's by Christopher…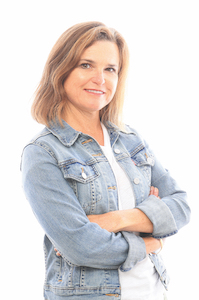 Mimi Towle has been the editor of Marin Magazine for over a decade. She lived with her family in Sycamore Park and Strawberry and thoroughly enjoyed raising two daughters in the mayhem of Marin's youth sports; soccer, swim, volleyball, ballet, hip hop, gymnastics and many many hours spent at Miwok Stables. Her community involvements include volunteering at her daughter's schools, coaching soccer and volleyball (glorified snack mom), being on the board of both Richardson Bay Audubon Center. Currently residing on a floating home in Sausalito, she enjoys all water activity, including learning how to steer a 6-person canoe for the Tamalpais Outrigger Canoe Club. Born and raised in Hawaii, her fondness for the islands has on occasion made its way into the pages of the magazine.