At first, 2020 looked like a banner year for the Auberge Resorts Collection, the luxury hotel and residential management company based in Mill Valley. Auberge du Soleil, the iconic wine country getaway that inspired the firm's creation in 1998, was celebrating its 35th anniversary as Napa Valley's first luxury inn, the result of a partnership between the late developer Bob Harmon of Kentfield and restaurateur Claude Rouas. Now privately owned by the Friedkin Group, with some 20 properties around the globe, the company was also cheering the official opening of its largest resort yet, and the first in Hawaii, a sweeping transformation of the former Mauna Lani Bay Hotel & Bungalows on the island of Hawaii. Then Covid-19 hit and… well, you know what happened to the travel industry.
For Mike Minchin, who left Four Seasons Hotels & Resorts in Toronto five years ago to become Auberge's chief marketing officer, the pandemic has temporarily ended his office commute by bike from his home in Mill Valley, where he lives with his wife and 16-year-old daughter. But it's barely put a dent in the company's forward momentum: By the end of the year, Auberge Resorts will have opened a half-dozen new resorts and residences in California, New Mexico, Mexico and Costa Rica. We spoke to Minchin about what Auberge Resorts Collection has been up to this past year.
What positive outcomes have you seen — if any — from the challenges posed by the pandemic, including extended closures? 
We fared very well, relative to others. We took the opportunity to invest in our properties during that time. We did a whole series of renovations, including at Solage (in Calistoga). We enhanced it with a $25 million total renovation of the rooms and pool area and added Picobar restaurant. We also did a full renovation of the Madeline Hotel in Telluride, which is in probably the most scenic location there is — an amazing box canyon with red rocks. It's a very historic town that has retained its character and has a culinary culture, but what it lacked was a true luxury hotel, so we did a full renovation, including a residential component, which is an interesting part of our business. We had our best winter ever at the hotel, and are looking at a very strong summer.
Speaking of Napa Valley, last summer's Glass Fire severely damaged another beloved Auberge destination, Calistoga Ranch, which at press time was still closed. Are there plans to reopen?
It was sad to see that happen last year. We've taken the employees and relocated them through our properties as best we can. The future of the property is undetermined since the owner has not decided yet to rebuild. We manage properties on behalf of owners, so if there's no hotel there, there's nothing to manage.
But there is a light at the end of the valley —  Auberge is opening another Napa resort, Stanly Ranch, in the Carneros region sometime this summer. How does it fit into the fold?
Each property has its own personality and identity. Auberge du Soleil is a little bit of Provence in Napa Valley, up in the vineyards; Solage and its restaurant, Solbar have always been a local favorite. Stanly Ranch is on 700 acres of land, surrounded by vineyards, in a very bucolic setting with great access to the Napa bike trail and the Napa River. It'll be very active in nature, and focus on wellness, with a bike shop and fitness and family programs. It'll have a completely different feel than the other properties, which is very exciting to us. We're just now doing Founders Club sales, which will be 70 vineyard homes with four to five bedrooms and 40 villas with two to three bedrooms. People can put them in rental programs, and owners get full access to all the resort amenities.
Given concerns raised by the pandemic, are more people going to be interested in residential vacation properties? 
The short answer is absolutely. We've seen it, and continue to see it, in the sales of residential properties and the rental of residences at our properties. We're already in sales for Sussuro del Corazon in Punta de Mita (north of Puerto Vallarta, Mexico). Our first phase of 30 units just took off, and we're already planning the second phase. People like the quick, easy access from California to escape for the weekend to your home, to have the space and privacy connected with that, and all the amenities connected with Auberge — the concierge, spa, restaurants and kids club.
On the rental side, whether it's Cabo, Colorado or the Residences at Mauna Lani, there's very strong, increased demand and more extended stays. People are living out of them and working out of them. One family checked in last summer in Chileno Bay (Mexico), and they still haven't checked out.
What did it mean to the brand to open its first resort in Hawaii, and its largest yet? 
Getting into the Hawaiian market is very difficult. We're very fortunate to have a great partner there who saw the potential to reposition the Mauna Lani at the high end of the market, and did over $200 million in renovations to the property. With Hawaii, one of the most important things is understanding the local culture, especially at the Mauna Lani, which is a very spiritual spot. You can see all five mountains from there — four volcanoes on the Big Island and also Haleakala on Maui — plus King Kamehameha was there, and ancient Polynesians landed there. So you want to be true to that and respectful of that. Our cultural expert Danny Akaka is an amazing person, and one of the desires that we had was to bring what was a cultural center tucked behind the stairs out front, and create a "talk story" area that shares what's special about the area.
We also wanted to make the experience very current, and we opened up the Great Lawn, adding the Surf Shack where everyone can gather. You'll meet great personalities like Bullet, who runs our waterman program and allows people who haven't had experiences out in the ocean, whether paddling or exploring the great reef, to have a sense of discovery. It's what makes Mauna Lani very special — it's connected to the culture, embracing and cherishing it, and it also feels relevant.
The day before our interview, Auberge announced it will open its first hotel in San Francisco, in the Hearst Building at Third and Market streets.
I couldn't be more excited about that opportunity, given the legacy of the Hearst family and that great historic property in the heart of San Francisco. We'll be working with both the local developer and the Hearst family to tap into all that history and bring it to life in a way that will be relevant today, in a high-end luxury market that otherwise lacks real character and personality. We've got the ability to use some Hearst heirlooms to design something special.
Why do you think the Bay Area has such a strong track record of launching boutique lodging brands like Joie de Vivre, Kimpton and Auberge?
The Bay Area appreciates individuality, creativity and innovation, never sitting still. That's what the culture is about, and that's what Auberge is about. Five years ago, we had just seven hotels. So it's about building, creating and trying new things. That's what has set us apart — to try, experiment, learn and get better at what we do, and to embrace individuality. You have to be highly personalized in your service but also who you are, which creates a deeper connection.
In Malliouhana, our resort in Anguilla, one of the local employees said, "You have to try this fruit." I said I had, but they said, 'This grows in my backyard," and they brought it to me the next day. It's those moments that aren't taught or trained, but are the sensibility running throughout the company.
---
How to Help
For more ways to support local businesses, go here.
---
For more on Marin:
---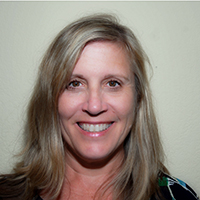 Travel writer and guidebook author Jeanne Cooper lives in Hawaii, where she volunteers with the Hawaii Island Humane Society and St. James' Community Meal.