Escape into a world of pages, paperbacks, and shelves at one of our favorite independent bookstore locations in Marin County—all listed below! We dive into the special offerings and quirky details that set each reading nook apart so that you can find the best fit for your current mood. Locations to the nearest food and coffee included!
Book Passage achieves a perfect balance between hole-in-the-wall coziness and retail structure. Staff members stick their personal notes with a synopsis, star rating, and list of reasons why they enjoyed the book on their favorite titles. Exploring the book islands, high shelves, and other eclectic displays makes for a fun way to get lost in the vastness of literature. A social venue for the more extroverted book-lovers among us, Book Passage locations in San Francisco and Corte Madera all put on various author-lead literary events on the latest book releases and other local topics.
The Corte Madera location's most esteemed guests and speakers include Travelers' Tales Executive Editor Larry Habegger, award-winning landscape and travel photographer Robert Holmes, and travel illustrator Candace Rose Rardon.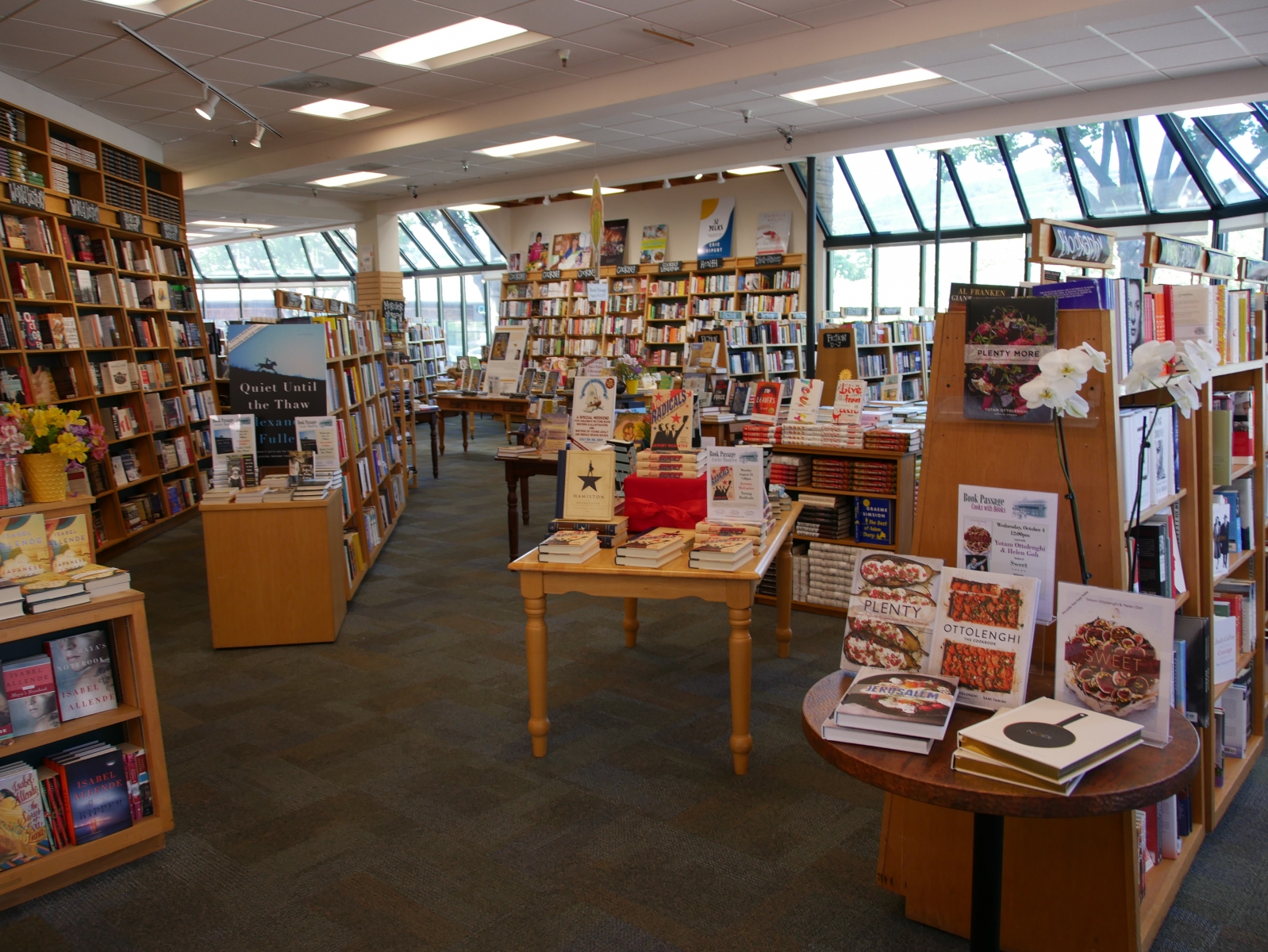 51 Tamal Vista Boulevard, Corte Madera
One of eight locations in Marin, Napa and Sonoma counties, Copperfield's Books at San Rafael can feel like an upscale library. Sprawled with cushioned sofas and winding labyrinths of shelves, the store provides a quiet, spacious and peaceful environment to finally finish that book or side project..  Students, readers and freelancers alike can set up shop in the in-house café and try the handcrafted pastries and lunch fare sourced from Taste Kitchen + Table, a local eatery in San Rafael.
Free community events include "Kids Storytime" every Friday starting at 10:30 am.
A much-loved gathering and social hub for Mill Valley locals since 1987, this family-owned business offers a range of magazines and books for all ages, including a "Not New" section for discounted books. Depot Bookstore's outdoor seating overlooks the center of downtown Mill Valley, allowing visitors to enjoy the fresh air as they read. If you get hungry, Depot Bookstore has their own Emporio Rulli café, an offshoot of the local mainstay in Larkspur that's replete with Italian-style pastries, sandwiches, desserts and plenty of coffee.
Fun fact: Depot used to be a train station.
87 Throckmorton Avenue, Mill Valley
Great things come in small packages, and Whytes Booksmith fully exemplifies that adage. For over 30 years this establishment has taken good care of its customers, offering special book orders upon request. Expect a friendly and knowledgeable staff in a comfortable environment to do your best browsing. This small-town cozy book nook sells both new and used books and even offer a rent-by-the-day program that Yelpers absolutely love: "Any bookstore that has a rent by the day program has a book lover at the heart of their business," said Meg C, a frequent visitor and Yelper.
615 San Anselmo Avenue, San Anselmo
From featuring local authors to dedicating a shelf to books resisting the current White House situation, Point Reyes brings attention to important topical works the staff hold dear to their hearts, enabling visitors to find hidden gems of the literary world they wouldn't have found otherwise. In an interview we did with the Point Reyes Book owners, Steve Costa and Kate Levinson, they described their aim of making the store "based in community, a sustainable and neighborly local economy…working in collaboration with other small businesses." From what visitors say, they've done well. Yelpers call the bookstore inviting and "magical, just like Point Reyes." And because we know food is on everyone's mind at some point during the day, make sure to visit Bovine Bakery, right next door.
11315 CA-1, Point Reyes Station
If you're looking for a steal or an especially unique literary experience, Rebound Bookstore sells affordable used books and scores major points for originality. Behind a funky and graphic storefront that gives a written shout-out to all of San Rafael's local writers, they carry a diverse and eclectic collection of Middle Eastern novels, odd dictionaries, foreign language books, UFO books, the Conan installment, English mysteries, obscure cookbooks and "even a collection of Flemish comic books." Peruse the forest of shelves and book stacks under a gallery of avant-garde acrylic paintings hung on the walls.
---
Leslie Lee is the digital editor at Marin Magazine. She enjoys fruit and British T.V. shows to an unhealthy degree. When she is not eating a bucketful of berries or shopping at Madewell, you can find her fellow-shipping with her Bible study group or at her local church. After hearing Blake Lively's harrowing testimony, she supports the Nonprofit Child Rescue Coalition in the fight against child pornography and donates to her church fund to help support foster kids.