A quarter century ago, a mutual friend introduced me to Gavin Newsom, our future Governor, who was then my district supervisor in San Francisco. As a young Democratic campaign operative, I was struck by Gavin's energy, intensity, and his startling command of facts and figures. It was instantly evident to me that he was a rising star in the political world.
We stayed in touch as I worked on campaigns around the country. In early 2007, a tumultuous time, Gavin brought me into the mayor's office to work as his communications director. The following week, on a trip to New York, Gavin introduced me to his future wife, Jennifer Siebel. Right away I knew she was a perfect match for him. She was a calming presence: kind, diplomatic, but firm in her convictions.
Many years of adventure with the Newsoms followed, from San Francisco to Shanghai and points in between. I once told the New York Times that working for Gavin was like being in the middle of a Tom Clancy novel — this was when we dashed out the door to negotiate with a jailed hacker who had stolen the codes to the city's computer systems.
When Gavin was Lieutenant Governor, we all ended up living in Marin County. I had moved on from my job as his spokesman, but our friendship endured. When I unexpectedly became a single dad, the Newsoms looked after me. One Christmas, at their home in Marin, Jennifer introduced me to my future wife, Mara. Less than two years later, Gavin officiated our wedding at the courthouse (on one hour's notice).
The Newsoms have strong ties to Marin. If Gavin ever runs for President, his opponents will certainly trot out the hackneyed attacks on "San Francisco Values." But what often goes unheralded is the role a Marin County childhood played in shaping the Newsoms' lives.
Jennifer the Dynamo
The indefatigable Jennifer Siebel Newsom is more than just California's First Partner. The mother of four — Montana, Hunter, Brooklynn, and Dutch — is also the director, writer, and producer of three serious, groundbreaking documentary films: Miss Representation, The Mask You Live In, and The Great American Lie. On top of this, she is the founder of The Representation Project, a leading gender watchdog organization.
How did Jennifer become such a dynamo? Her parents, longtime residents of Ross, led the way.
Jennifer's father, Ken Siebel, a prominent investment advisor, always carved out time to coach his daughters' teams. Jennifer's mom, Judy, was co-founder of the Bay Area Discovery Museum in Sausalito. Through their example, the Siebels ingrained in Jennifer both a spirit of competition and a sense of service.
During high school at Branson, Jennifer excelled at varsity basketball, soccer, and tennis. She was recruited by Stanford to play soccer. After she graduated from Stanford with honors, she got her MBA from Stanford as well.
Jennifer has always been a superstar, and now she has evolved into a thought leader at the forefront of changing our society's limiting gender stereotypes and norms. She has made a global impact. Her films have been seen by over 28 million people, and The Representation Project's campaigns have reached more than 830 million people worldwide.
The Source of Gavin's Grit
Tessa Newsom moved her two kids from San Francisco to Corte Madera when Gavin was eight and Hilary was seven. Gavin had been having trouble in school because of his dyslexia, and Tessa believed that the public schools in Marin would provide her son with the support and opportunities he needed.
Hilary credits her older brother's formative years in Marin for his traits of grit and resilience. Tessa would take Gavin to Joe Wagner Field and play catch with him until the sun went down. He became a multi-sport athlete who excelled in baseball and basketball (eventually winning a partial baseball scholarship to Santa Clara University).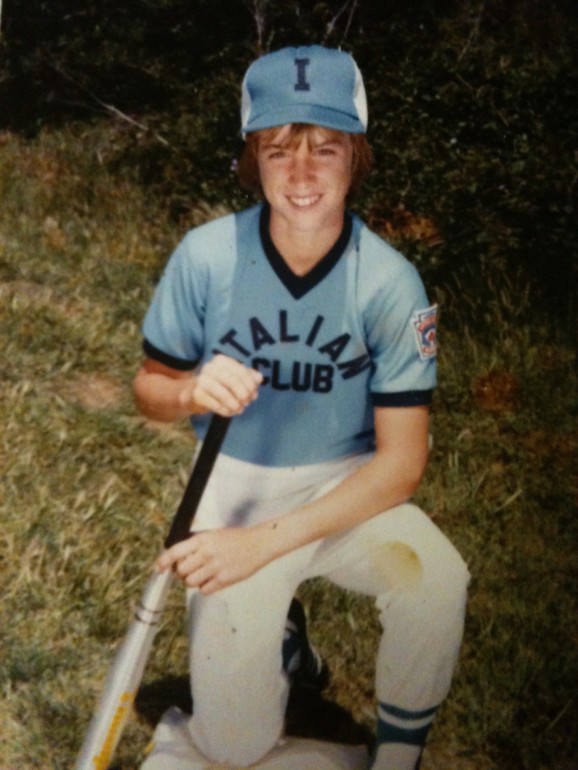 Because of his dyslexia, reading was hard for Gavin. At Redwood High School, he spent most lunch hours in the library, grinding through his homework so that he could go to practice in the evenings.
Tessa was a hands-on single mom who also worked three jobs as she studied for her real estate license: as a buyer for I. Magnin, as a legal secretary, and as a waitress at Ramona's, a Mexican restaurant in San Rafael. It's no wonder Gavin became such a workhorse.
Gavin and Hilary remember their mom, who passed away from cancer in 2002, as a woman with a big heart whose home was always open to friends, relatives, and boarders.
Tessa's legacy lives on. Once, then-Mayor Newsom and I were visiting San Quentin State Prison. A prisoner spotted Gavin and hustled across the yard toward him. The mayor's security detail tensed up.
"Don't worry," said Gavin. "This is one of my brother's good friends."
The mayor and the prisoner talked with each other for a while about the 1985 basketball season.
After the prisoner left, I said, "I never knew you had a brother."
"My mom took in a foster kid who became a permanent part of our lives," he said. "That's the kind of person she was."
Overcoming Setbacks
Over two decades, I've seen how grit and resilience have gotten the Newsoms through some rocky times.
Gavin Newsom has never been content to take the easy way. Shortly after he was sworn in as Mayor, he directed the county clerk to start issuing marriage licenses to same-sex couples. Now that marriage equality is the law of the land, it's easy to forget the scorn that was heaped upon him, especially by the Democratic establishment. In 2004, "too much, too soon," was the refrain.
It was especially painful to see the bigots opposed to marriage equality wield Gavin's own words — "whether you like it or not" — against him in the attack ads for Proposition 8 in 2008. It was a difficult time. The ballot-box defeat of marriage equality was followed by Gavin's exit from his first race for Governor.
Even the big victories have been tinged with loss and sorrow. Gavin caught the political bug from his father, Judge William Newsom, an erudite, witty champion of the environment. For decades, Judge Newsom exerted a strong influence over his son's political trajectory. A few weeks before Gavin was to be sworn in as Governor, the judge passed away, and missed the chance to see his son's inauguration.
It's easy to look at the glamorous, accomplished First Couple and forget the setbacks they've weathered in their public lives. But I admire the way they always pick themselves up, dust themselves off, and keep moving forward.
A Timeline of Gavin's Life
1985 Graduated from Redwood High School
1989 Graduated from Santa Clara University, B.S. in political science
1992 Co-founded PlumpJack Wine Store on Fillmore with Billy Getty, since then has expanded to a diverse collection of hospitality and lifestyle businesses including the Marina's Balboa Café
1996 Appointed by Willie Brown to serve on the city's Parking and Traffic Commission
July 2008 Married Jennifer Siebel in Stevensville, Montana
September 2009 First daughter Montana born
2011 Lieutenant governor of California, from 2011-2019
June 2011 First son Hunter born
2012 Moved from San Francisco to Kentfield
2013 Published his first book, Citizenville: How to Take the Town Square Digital and Reinvent Government
July 2013 Second daughter Brooklynn born
February 2014 Second son Dutch born
2019 40th governor of California
September 2020 Signed an executive order planning to end the sale of new gasoline-powered vehicles by 2035
September 2020 Signed into law a bill allowing California transgender inmates to be placed in prisons that respects their gender
California at a Crossroads
There is a sign on Highway 101 in Marin that says:
COLLEGE OF MARIN
SAN QUENTIN
NEXT EXIT
This sign unintentionally captures the essence of the times we live in. As Gavin and Jennifer Newsom shoulder the immense responsibility of leading the Golden State, we as a society are grappling with complex choices:
Will we invest more in college or prison?
Will we tackle climate change or allow devastating wildfires and environmental disasters to continue?
Will we find a way to defeat the pandemic and reopen society?
Will our political leaders inspire us or diminish us?
We are at a crossroads. During the pandemic, the national political culture has grown ever more divisive and erratic. But here in California our leadership has remained steady. This stability is in no small part because of the strengths of Gavin and Jennifer Newsom. As individuals, each one is extraordinary, but the whole is greater than the sum of the parts.This couple, with their Marin roots, have already made a deep, lasting impact on public life in California. I am confident that the next chapter in the Newsoms' adventure will be even more inspiring.
---
How to help:
Consider supporting one of these local nonprofits that urgently need support during the pandemic.
---
More from Marin:
---
Nathan Ballard is a U.S. Democratic strategist and attorney. He was the communications director for the governor of California, Gavin Newsom, when Newsom was the 42nd mayor of San Francisco. He is a longtime friend and advisor to Newsom.