HUNDREDS OF YEARS ago Ben Franklin proclaimed that "time is money." And yes, the proverb still holds true, but Franklin wasn't living in the age of smartphones, SAT prep courses and salaried jobs. In today's world, perhaps more so than ever, time is a precious resource, and to maximize it people take lots of shortcuts: express workout classes, mini facials, takeout meals. "Customers constantly tell us that it's a struggle to get dinner on the table when there's barely time to fill the fridge — I get it," says Bentley Hall, CEO of Good Eggs online grocery delivery company, who lives in San Rafael. "My wife and I both work, commute and have two little boys at home. The last thing I want to do on a Sunday is take two hours to menu-plan and then trek to a crowded grocery store with the kids."
PHILOSOPHY
Good Eggs aims to resolve such quandaries with same-day fresh delivery throughout the Bay Area, with no delivery charge. While many companies offer similar services, what sets Good Eggs apart are highly local sourcing (85 percent of items come from nearby) and freshness: food arrives at customers' homes two to three days after it's picked, caught or baked, versus within two weeks, the norm for delivered inventory from most grocery stores.
THE SCOOP
First thing every morning, local producers transport their latest pickings to Good Eggs' location in the San Francisco Wholesale Produce Market; within 24 to 48 hours the products are dispatched to 120 ZIP codes in San Francisco, Marin, the East Bay and the Peninsula. In addition to groceries, Good Eggs delivers wine, alcohol, California beers and dinner kits.
WHAT THEY SAY
"Good Eggs is the only company where I can order absurdly fresh groceries, easy weeknight dinners, and wine and beer to wash it down, all delivered the same day," says Hall. "My family has more time to play outside and we eat better than ever. It's a win-win. Other families deserve the same."
MARIN-BASED GOOD EGGS PRODUCERS
• Siren Fish Company (Bodega Bay)
• The Little Organic Farm (Tomales)
• Farmhouse Lab (San Rafael)
• Rustic Bakery (Larkspur)
• Equator Coffees & Teas (San Rafael)
• Straus Family Creamery (Marshall)
• Marin Cheese Company (San Rafael)
• Marin Brewing Company (Larkspur)
• Cowgirl Creamery (Point Reyes Station)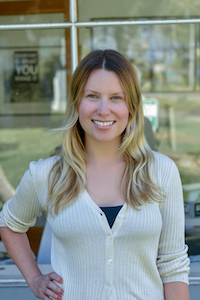 Kasia Pawlowska loves words. A native of Poland, Kasia moved to the States when she was seven. The San Francisco State University creative writing graduate went on to write for publications like the San Francisco Bay Guardian and KQED Arts among others prior to joining the Marin Magazine staff. Topics Kasia has covered include travel, trends, mushroom hunting, an award-winning series on social media addiction and loads of other random things. When she's not busy blogging or researching and writing articles, she's either at home writing postcards and reading or going to shows. Recently, Kasia has been trying to branch out and diversify, ie: use different emojis. Her quest for the perfect chip is never-ending.