Schools are cornerstones of their communities. They provide education, social interaction, daily supervision and even food for students. However, due to the pandemic, schools have been forced to reassess and adjust how they offer services. If we have learned anything these past months it's that planning ahead is nice in theory, but largely unrealistic.
Although they are still working out the kinks, Marin County schools have worked diligently with public health officials to address the ongoing changes to health and safety regulations. Mary Jane Burke, Marin County Superintendent of Schools, has maintained that emotional health and wellness is as important as physical safety. "For all children, but especially our youngest students, the academic and social benefits of returning to the classroom while following the public pealth guidelines are critical to their overall development and safety," says Burke.
The goal, according to Burke, "is to support the health and well-being of students and staff during this process." While a return to consistent, safe, in-person schooling is the hope for many, Burke says, "We recognize the concerns and anxiety surrounding the return to the classroom and believe that a transitional approach will allow staff and students to feel more comfortable in this new environment." With this in mind, here's how Marin County schools are planning for the foreseeable future.
Instruction
While all schools are starting with distance learning, some are hoping to transition to a hybrid program where families can choose to have their student join a small cohort for in-person classes. This will, of course, depend on the state of cases in the county.
Safety
Face masks, thermometers, disposable gloves, hand sanitizer and other basic precautionary supplies have been provided to all Marin schools. Several schools have invested in extra antiviral equipment — air filters, outdoor classroom tents, plexiglass partitions, clear face screens for teachers, touchless hand dryers, hand sanitation stations and individual school supplies for students — as well as ramping up the school cleaning hours.
Training
School districts including Mill Valley, Shoreline Unified, Lagunitas, Miller Creek and Reed Union have pushed their start dates to accommodate teachers' adjustment to distance learning. The Marin County Office of Education has also provided resources and workshops to assist educators in virtual engagement strategies and social emotional learning.
To read more about how private schools in Marin are adapting, check out our private school guide.
---
How to Help
For more ways to support local businesses, go here.
---
For more on Marin:
---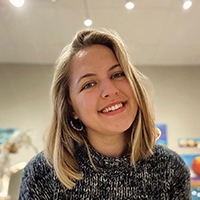 Sabrina Tuton-Filson is the Assistant Editor at Marin Magazine and a graduate of Elon University where she studied Professional Writing and Fine Art. Born and raised in San Francisco/Marin, she loves traveling just as much as coming home to the Bay Area. She has curated a sophisticated palate for food, travel and culture and uses her travels as an outlet to develop her photography portfolio and hone her writing craft.