A forecast of lighter winds amidst high temperatures and low humidity brings a bit of relief to North Bay firefighters as they continue to take on the area's latest fires in Sonoma and Napa counties. As of 7 a.m. today, September 29, just two days after it began, the Glass Fire has burned over 42,560 acres with no containment. Over 70,000 people have been forced to evacuate, including the entire city of Calistoga.
The Red Flag Warning for the Bay Area expired at 9 p.m. last night, however temperatures are expected to remain high, especially inland in the North Bay, throughout the week. And while fire season is anything but over, firefighters and resources are stretched thin. 
According to Cal Fire, the 27 current blazes have charred over 3.8 million acres in 2020 so far. The largest fire in Northern California, the August Complex, has exploded once again, reaching nearly 940,000 acres, and is only 43% contained. For an updated map of active incidents in the state, go here. 
For the latest updates in Marin, follow Marin County Fire Department here, the Bay Area branch of the National Weather Service here and and sign up for CalAlerts here. To learn more about how to prepare for a wildfire emergency, visit www.readyforwildfire.org.
Many are doing what they can in their power to help. Wag Hotels is offering free pet boarding in all nine locations across Northern and Southern California to anyone who has been forced to evacuate. Other groups are also stepping up to the challenge. 
Here is a list of some of them:
Donations will go to the Red Cross' disaster relief efforts. Visit redcross.org, call 800-RED-CROSS, or text the word REDCROSS to 90999 to make a $10 donation.
Make it Better Media Group is supporting the Red Cross in its disaster relief efforts with a matching donation of up to $100,000. Your donation will be matched dollar for dollar.
Angwin Fire operates its station on a very small budget. Napa County provides the apparatus and turnout gear, but the building and extras belong to the community of Angwin. The annual $27,000 budget and maintenance is 100% supported by the generous donations that you give.
Donations are needed to rebuild Big Basin Redwoods State Park.
This foundation provides emotional and financial assistance to families of fallen firefighters, active firefighters and the communities they protect.
Help the Center for Disaster Philanthropy support those affected by the wildfires.
This foundation is seeking help to support those affected by the lightning complex fires.
Providing support for firefighters and supplying food, water and medicine to people in need.
Has launched a centralized hub of fundraisers that will help residents who have lost their homes and have been displaced by the fires. In addition, they have launched California Wildfire Cause General Fund to offer relief to Californians in need.
Send meals to firefighters, evacuees and volunteer frontline support.
Send supplies, donate money or lend a hand to those impacted by the River Fire.
Providing relief and recovery services to those affected by this most recent disaster in Napa Valley.
Donations needed to help provide staffing at the Half Moon Bay Evacuation Center 24/7 and hotel vouchers.
Donate to provide meals to those affected by the Bay Area fire. Local food trucks and corporate partners can also join the effort here.
Resource list of pet-friendly evacuation shelters and tips.
Grants from this fund will help nonprofits provide individuals and families impacted by the wildfires.
Donations support disaster relief for the current wildfires as well as potential future disasters.
ARF partners in emergency disaster relief and provides help with animals in need.
Supports undocumented individuals and families in Sonoma County including farm workers, which the organization noted in a recent Facebook post are particularly impacted during the dual crises of the pandemic and the wildfires.
Funds collected will be applied to immediate and long-term recovery assistance for residents affected by the wildfires, with an initial focus on providing housing assistance (vouchers or cash), cash assistance to displaced families and other identified immediate needs.
Supporting immediate, mid- and long-term recovery efforts for major California wildfires.
Supporting every domestic violence shelter in California caring for survivors and families who are unsafe or unhoused, with a focus on cisgender, trans women and gender nonconforming people, families living in poverty, people of color, elders, undocumented individuals, differently abled people, and those affected by gender-based violence.
They have already been up and running in Vacaville and will continue to help across the state.
Created by Redwood Credit Union Community Fund, this supports the immediate needs of North Bay fire survivors in the four impacted counties of Sonoma, Napa, Mendocino and Lake.
---
More from Marin:
---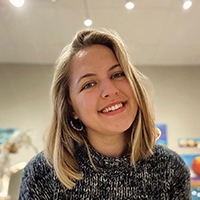 Sabrina Tuton-Filson is the Assistant Editor at Marin Magazine and a graduate of Elon University where she studied Professional Writing and Fine Art. Born and raised in San Francisco/Marin, she loves traveling just as much as coming home to the Bay Area. She has curated a sophisticated palate for food, travel and culture and uses her travels as an outlet to develop her photography portfolio and hone her writing craft.