OUR BEST OF the County issue is something we look forward to creating every year; it's our time to shine a light on businesses and activities we think make Marin an extraordinary place to call home. We realize we might have neglected to include one or two of your favorite eateries (Marin Pizza, we didn't know about you until too late), but keep in mind, there's always next year. While we do make exceptions, our primary goal is to promote the small- to medium-size businesses that make Marin Marin. Sure, we have our fair share of big-box stores (which I do appreciate), but it's the local companies run by passionate people, whether they sell books, surfboards, beer or house-made kombucha, that I'm particularly grateful for.
To prepare for this annual feature, our edit team gets together in February to discuss how to lay out the section and name the categories. This year we decided to give the popular food section four pages and to highlight activities as day or night play, letting us present new favorites.
A fun part of my job is tagging along on photo shoots. It can be rough. Take, for instance, the burger shot. I watched photographer Steve Kepple sweat the details: lighting, knife or no knife, should the burger be cut in half? I made sure the plate didn't have too many French fries so they wouldn't steal the show. This shoot was at El Paseo, which closed as we were going to press. Luckily, we also had a photo of Gott's gorgeous burger to swap out. Thanks Sammy Hagar and crew for the delicious seven years.
I was also tasked with accompanying photographer Debra Tarrant to Bungalow 44's newly spiffed-up space to verify the jewel-like beverages taste as good as they look. They do. Check online for a video of general manager Jason Sims' drink descriptions. Another outing of note was at Pete's 881, a family-owned bar that serves a full menu late into the night while also hosting poker games. When we showed up, midweek, the place was buzzing with a dart and pool league in action as well as two poker tables full of players. I was upset to learn there was a $100 minimum to play cards, and they weren't too keen on teaching beginners, but they will rent out a table along with a "poker guy" who's happy to coach and instruct. I'm thinking of doing this for my next birthday party. Who's in?
Beyond the "best of" story, I'm especially fond of our conversation with Tamalpais Outrigger Canoe Club president Fred Akpala, whom I met a few months back. Sabrina Tuton-Filson's interview does a great job of introducing this warm, engaging leader of the TOCC. While I knew about the outrigger clubs here in Marin (we published an article on the sport a while back), once I learned associate publisher Debra Hershon had joined this one I needed to check it out, and I was hooked with the first practice. Imagine: an activity where you get to hop in a boat with five other water-loving folks and paddle out into the bay, either under the Golden Gate Bridge, toward Sausalito or, once you're past novice status, around Angel Island. Akpala, like everyone I've met in the club, is an enthusiastic ambassador for the sport and its spirit of community, but also humble — I had to beg him to come get his photo taken. Thanks, Fred, for being a good sport.
If you're curious about outrigger paddling, come to the Kula 'Anela race August 25 and watch 30 clubs from all over California compete out of Fort Baker's Horseshoe Cove. There will be food and raffle items for sale with proceeds going to the TOCC.
We hope you enjoy this entire issue, and if we missed something you think we should have pegged as Best, do let us know.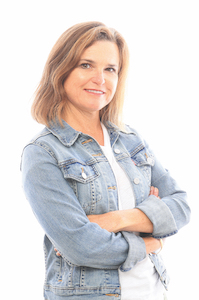 Mimi Towle has been the editor of Marin Magazine for over a decade. She lived with her family in Sycamore Park and Strawberry and thoroughly enjoyed raising two daughters in the mayhem of Marin's youth sports; soccer, swim, volleyball, ballet, hip hop, gymnastics and many many hours spent at Miwok Stables. Her community involvements include volunteering at her daughter's schools, coaching soccer and volleyball (glorified snack mom), being on the board of both Richardson Bay Audubon Center. Currently residing on a floating home in Sausalito, she enjoys all water activity, including learning how to steer a 6-person canoe for the Tamalpais Outrigger Canoe Club. Born and raised in Hawaii, her fondness for the islands has on occasion made its way into the pages of the magazine.