Martin Sexton is known as a musician's musician. The singer-songwriter has fans that include John Mayer and Dave Matthews, and his live shows are widely lauded. Hailing from the Boston music scene, the singer brings together elements of blues, folk, gospel, country, rock and pop in his songs.
ER: It's a thrill to interview you for Marin Magazine. I've been a huge fan ever since I was in college in Boston in the mid-90's and had the pleasure of seeing you perform quite a few times in Harvard Square and local coffee shops. I heard it was around then that you'd get together with other local singer-songwriters and have jam sessions at various homes, including the likes of Chris Trapper, Ellis Paul, and Patty Griffin. Can you share anything with us about those times?
MS: It was a wonderful time coming out of that cradle of Boston. I was surrounded with a great community of artists who were all going places and we would swap song ideas and always have great time, and we remain friends after all these decades later.
ER: Did you envision while you were growing up, or back in those Boston days, that you'd be here now, with over eleven albums and twenty plus years of touring? Do you make time to take it all in or are you constantly moving on to the next album or collaboration, like the Martin Sexton Trio?
MS: A bit of both… always looking ahead but always stopping to enjoy the trip.  
ER: Musicians like John Mayer and Dave Matthews laud your unique blend of gospel, R&B, and classic rock and roll. I, for one, have never brought someone to your show who wasn't awestruck by your mastery afterwards. How did your intricate sound come to be?
MS: I think a lot of my sound goes back to my busking days as a solo guy. There was a lot of space to fill, so my thumb would be the bass player, my palm the drummer, and my left hand the hammer-on chord conductor, all led by the scatting crooner.
ER: Your music is so personal – songs like "Glory Bound" and "Love Keep Us Together," from Black Sheep all the way to "Happy," and "Failure," make us feel like we have an intimate glimpse into your life. Were there ever moments that seemed almost too vulnerable to write about?
MS: Not really. I think vulnerability is a strength in any art because it's so humanly identifiable. Everyone can relate, and I can always dry out a heavy topic that adds a spoonful of sugar to help it go down. 
ER: What was the motivation to launch your own label, Kitchen Table Records, in 2002?
MS: I realized early on that I didn't need the big guns of a major corporation to reach the people I was reaching. At that time artists were just beginning to start their own labels, call their own shots and celebrate independence, so I took a chance and we've been kicking ass ever since. 
ER: What's next on your horizon?
MS: I've been dreaming of doing a classic cover record. Maybe classic country, classic bluegrass or classic rock, I'm not certain. In the meantime, more touring, because shows to me are where I can find my true bliss. 
Martin Sexton is playing this Friday, January 25th at Terrapin Crossroads with Chris Trapper (read our interview with him here). The show is already sold out.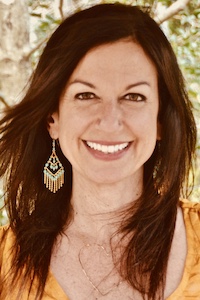 Emilie Rohrbach has taught music and theater to grades pre-school through 8th in San Francisco and Marin counties for the last twenty years. She has been a freelance writer for Divine Caroline for five years, and her writing has appeared in Narratively, Hippocampus, Common Ground, Travelers' Tales, and Marin Magazine, among others. She is passionate about Room to Read, Shanti Bhavan, and Destiny Arts and serves on the board of Knighthorse Theatre Company.