Instead of grabbing from your usual stash as you head out the door, why not give your host a wine to remember?
---
Marin native Deborah Goldman found the land on the southern end of the Silverado Trail in Napa in 1998, dug a well, planted the finest rootstock and has been offering her world-class sauvignon blanc–semillon dessert wine for 16 years. The blend pairs nicely with Cowgirl Creamery holiday cheeses or desserts like rustic pear tart. Salud. Cheers. We'll drink to that. $40.
From the moment Tom Gamble found an abandoned four-month-old puppy on the side of the road, Cairo was his constant companion. The two shared more than a decade of adventures at the ranch and beyond, and this Cairo Vineyard bottling is a homage to a beloved friend. $105.
This white blend is the fruit of a search for interesting Rhône and aromatic varieties to nicely complement a classic chardonnay base. TPWC partnered with growers who cultivated alternative varietals to create an intriguing wine with bold flavor. Aromas of lychee, citrus, vanilla and peach tart are present, and clean and refreshing flavors of juicy citrus and butterscotch are balanced by a vibrant richness. $32.
Skip the scarf but bring the warmth: this wine from Cline Cellars is so named because Nancy Cline describes the flavors as "liquid cashmere." It also supports charity — to date, the Clines have donated $495,000 on behalf of breast cancer and Alzheimer's awareness, local shelters, and other causes. $25.
For The Snitch, TPWC combined chardonnay from exceptional vineyards in warm Oak Knoll and cool-climate Carneros with just a touch of roussanne. The result is bright and rich plus an unexpected something special. With fresh tropical fruit, apple and pear on the nose, it has richness balanced by bright acidity. $35.
Hale yes: who could resist a Russian River Valley pinot noir with a Marin twist? The founders of Hale Mary Wines, Anthony and Mary Bourke, started humbly 15 years ago in their garage in Winship Park; three years later they moved to a custom crush facility in Sonoma County and expanded. Their pinot earned 96 points at the L.A. International Wine Competition last year. $51.
It's not just another quirky pun; there's a reason behind the seven in the name. The grapes come from seven different growers in the Lodi region. Some people refer to the style as "Lodi zinfandel," and this bottling is deliciously representative. It's a zin that was made to go with barbecue — big, bold and fruity with lots of spice. $18.
In the late spring of 2016, all 2015 TPWC lots were evaluated for character. The most concentrated and delicious lots of each variety were chosen for the first vintage of Dérangé. After lot selection, all barrels destined for Dérangé were hand-selected after a tasting of each and every one. This red blend is full of black cherry, clove spice, blackberry cobbler and vanilla toast; the mouthfeel is full on the entry, and the soft tannins and balanced acidity make for a delicious combo. $100.
Prices sourced from Wine.com.
This article originally appeared in Marin Magazine's Print Edition under the headline "Guest With the Best".
his article originally appeared in Marin Magazine's print edition under the headline: "Our Top Holiday Wines".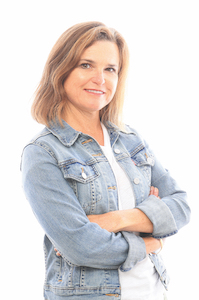 Mimi Towle has been the editor of Marin Magazine for over a decade. She lived with her family in Sycamore Park and Strawberry and thoroughly enjoyed raising two daughters in the mayhem of Marin's youth sports; soccer, swim, volleyball, ballet, hip hop, gymnastics and many many hours spent at Miwok Stables. Her community involvements include volunteering at her daughter's schools, coaching soccer and volleyball (glorified snack mom), being on the board of both Richardson Bay Audubon Center. Currently residing on a floating home in Sausalito, she enjoys all water activity, including learning how to steer a 6-person canoe for the Tamalpais Outrigger Canoe Club. Born and raised in Hawaii, her fondness for the islands has on occasion made its way into the pages of the magazine.