In September of this year the County of Marin received a large grant to help expand restorative justice services.
Restorative justice helps offenders take responsibility for their wrongdoings, make it right for those hurt or affected, and engages the community in helping both the victim and the offender. The program acknowledges that those convicted need healing as well.
Another benefit is the possibility of more case resolutions outside of courtrooms. The probation department, the district attorney's office and the public defender's office all collaborated on procuring the three-year $439,515 grant. Research shows that restorative justice reduces recidivism, saves counties money and results in positive outcomes for those directly involved.
New legislation in California is expanding the role of restorative justice, and the grant will help Marin's probation department meet the new goals set by the state.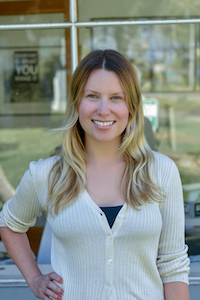 Kasia Pawlowska loves words. A native of Poland, Kasia moved to the States when she was seven. The San Francisco State University creative writing graduate went on to write for publications like the San Francisco Bay Guardian and KQED Arts among others prior to joining the Marin Magazine staff. Topics Kasia has covered include travel, trends, mushroom hunting, an award-winning series on social media addiction and loads of other random things. When she's not busy blogging or researching and writing articles, she's either at home writing postcards and reading or going to shows. Recently, Kasia has been trying to branch out and diversify, ie: use different emojis. Her quest for the perfect chip is never-ending.