Do the time and length of your commute leave you a little frustrated? To put things in perspective, head out to the Point Reyes National Seashore mid-to-late March and witness the longest migration of any mammal. California gray whales can swim more than 10,000 miles each year, spending about one-third of their lives migrating from the cold, nutrient-rich waters of Alaska to the warm, shallow lagoons of Baja California. What motivates the whales to tackle this annual journey? None other than food and reproduction. Here are some other notable facts about these spectacular cetaceans:

50 FEET AVERAGE LENGTH
40 TON AVERAGE WEIGHT
70 YEARS AVERAGE LIFE EXPECTANCY
13,000 MILES MIGRATION DISTANCE
20,000 WHALES PASSING POINT REYES
This article originally appeared in Marin Magazine's print edition under the headline: "Thar She Blows."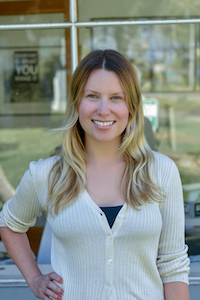 Kasia Pawlowska loves words. A native of Poland, Kasia moved to the States when she was seven. The San Francisco State University creative writing graduate went on to write for publications like the San Francisco Bay Guardian and KQED Arts among others prior to joining the Marin Magazine staff. Topics Kasia has covered include travel, trends, mushroom hunting, an award-winning series on social media addiction and loads of other random things. When she's not busy blogging or researching and writing articles, she's either at home writing postcards and reading or going to shows. Recently, Kasia has been trying to branch out and diversify, ie: use different emojis. Her quest for the perfect chip is never-ending.