OUR REGULAR READERS might notice that we dedicate a fair share of our travel pages to the beautiful state of Hawaii. Full disclosure, it's where I was I born and where my heart belongs.
Besides the healing waters and abundance of Asian-style food, similar to Marin's, it's the sense of community I find so special. There's a warmth to folks I meet who are from our 50th state.
That could stem from what's called the Aloha Spirit — which is not just a feeling but an actual state law, encoded in the Hawaii Revised Statutes.
It says, in part, "The Aloha Spirit is the coordination of mind and heart within each person. It brings each person to the self. Each person must think and emote good feelings to others."
Sort of like the Golden Rule we learned in preschool, only official.
For our "Living History" story this month, I was humbled to be invited, through the Four Seasons Maui's Unforgettable Experiences, to Piiholo Ranch in upcountry Maui, to have lunch with Peter Baldwin and his lovely bride, Susie, a former Sausalito resident. As we drove up to the ranch stables, I feared my enthusiasm would bubble over and dominate the conversation. It happens.
"Settle down," I told myself. Deep breath. "Let him talk; listen, learn; don't talk over him." I succeeded for a solid minute, until he happened to mention that he was preparing to speak the next day at a memorial for his longtime friend and famous island cowboy Freddy Rice.
"Morag [Freddy's daughter] was my best buddy on Puuwaawaa Ranch, where I grew up," I blurted.
"Morag is now Morag Miranda and our neighbor," Susie said. "I'll call her right now." And she did. And we connected.
Once Peter realized he also knew and had worked with my grandfather, my composure was doomed. But eventually I remembered my earlier intentions and listened to Peter's amazing family tales. His great-grandfather HP Baldwin incorporated Haleakala Ranch in September 1888, and his family has been involved ever since.
Peter's father, Richard, aka "Manduke," got his unusual nickname as a very young boy dog-paddling across the family swimming pool: "There goes that man, Duke," an onlooker said, referring to Duke Kahanamoku, a popular Olympic swimmer at the time (and popularizer of the sport of surfing later on).
Peter also told us about his great-great grandfather Dwight, a missionary, physician, and all-around doer who, on a hunch, vaccinated as many people as he could on the island of Maui, saving them from succumbing to the impending smallpox epidemic. He continued with the story of how the first automobile on the island was delivered to HP in 1900, but the lack of available gasoline delayed the trial run. And most notably, the story of the handshake in 1919 between HP, his son Sam and the director of National Parks to secure the deal that created Haleakala National Park, now one of the state's most popular attractions.
Today, at Piiholo Ranch, Peter, fluent in Hawaiian, continues the family legacy of stewarding the land. It was an honor to sit and "talk story" at his expansive koa table, which of course had an interesting story too.
Mahalo for letting me indulge in a bit of Hawaii storytelling, I would love to hear from readers about their favorite places to explore. There are numerous scientific studies extolling the health benefits of travel, and we'll keep bringing you tales of places that inspire. Have we neglected your favorite destination? Let us know. As always, we love hearing your feedback via email or social media.
Mimi Towle is a Marin-based writer and editor. Currently the editor of Marin Magazine, she enjoys the various perks of her job, which includes meeting chefs, winemakers and inspiring characters. As a volunteer philanthropic advisor for the EACH Foundation, she focuses on needs in her home state of Hawaii. Some of her favorite nonprofits include City Beat, Hawaii Land Trust and University of Hawaii, Cancer Center.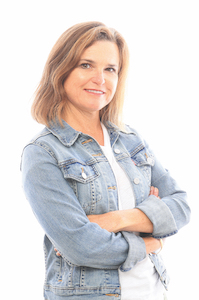 Mimi Towle has been the editor of Marin Magazine for over a decade. She lived with her family in Sycamore Park and Strawberry and thoroughly enjoyed raising two daughters in the mayhem of Marin's youth sports; soccer, swim, volleyball, ballet, hip hop, gymnastics and many many hours spent at Miwok Stables. Her community involvements include volunteering at her daughter's schools, coaching soccer and volleyball (glorified snack mom), being on the board of both Richardson Bay Audubon Center. Currently residing on a floating home in Sausalito, she enjoys all water activity, including learning how to steer a 6-person canoe for the Tamalpais Outrigger Canoe Club. Born and raised in Hawaii, her fondness for the islands has on occasion made its way into the pages of the magazine.