It all started in 1990 when Sausalito resident Diane Chute got a $44 ticket for walking her dog off leash and was faced with a conundrum. Chute realized that canines should be kept on leash, but there was no place for dogs to run free in her neighborhood — and from that citation, the idea of Remington Dog Park was born. The effort took two years, involving door-to-door donation-seeking and permitting from the city. Thanks to Chute, people can now let their beloved pets play safely in a large, sawdust-filled park full of multiple water spigots. And make no mistake: even though some call it Sausalito Dog Park, it's officially named Remington Dog Park, after Chute's golden retriever.
This article originally appeared in Marin Magazine's print edition with the headline: "Who Let the Dogs Out?".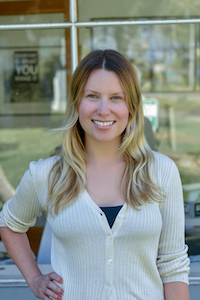 Kasia Pawlowska loves words. A native of Poland, Kasia moved to the States when she was seven. The San Francisco State University creative writing graduate went on to write for publications like the San Francisco Bay Guardian and KQED Arts among others prior to joining the Marin Magazine staff. Topics Kasia has covered include travel, trends, mushroom hunting, an award-winning series on social media addiction and loads of other random things. When she's not busy blogging or researching and writing articles, she's either at home writing postcards and reading or going to shows. Recently, Kasia has been trying to branch out and diversify, ie: use different emojis. Her quest for the perfect chip is never-ending.