At that time, the waterfront was home to budding rock legends and characters like the aforementioned Stanford, famously a former madam and businesswoman who held court on her favorite barstool at her Sausalito restaurant Valhalla. Seizing the opportunity, McDevitt purchased a local garage/storage facility and built a high-end apartment complex. Later, heading into his seventh decade, he had the idea to turn the apartments into a luxury boutique hotel, The Inn Above Tide, which opened in 1995.
For the opening, McDevitt brought on a young hotelier, Mark Flaherty, who remembers seeing the same qualities in his new boss that he respected in his dad: "He and my father were nearly the same age, and they shared similar interests in music, wine, spirits, food and an appreciation for hard work." Today there is still a nightly wine and cheese reception at the hotel, complete with views of the Sausalito ferry, and 20 years later Flaherty is still at the helm. "The constant challenges involved in improving the property and enhancing our guests' experience of Sausalito have kept the job exciting," he says.
The property has undergone three major remodels, the latest completed in 2013. Each of the 26 guest rooms has a water view, and there are five additional great room–style suites for larger groups (or longer stays). Flaherty's favorite room? "You simply cannot go wrong with the penthouse and its bathtub overlooking the bay and San Francisco's skyline," he says.
Flaherty works with McDevitt's children Kass, Mike and Willie, who now own the hotel and love carrying on their father's legacy. "My dad was such a big part of The Inn Above Tide that working with my brothers and Mark and his staff on the hotel makes me feel like he is with me still," Kass says. "His vision permeates throughout the hotel, especially in the attention to detail, from the perfect morning fruit and delicious orange juice to the scrumptious beds and the decor in each room." As an added perk for guests, she has created detailed maps that include nearby landmarks and attractions such as the secret steps. Even longtime locals might learn a thing or two on one of her Sausalito walking tours. Rooms start at $375.
Other Waterfront Options
The first iteration of this historic destination situated on Tomales Bay in Marshall began when Henry W. Hallock, President Abraham Lincoln's chief of staff during the Civil War, purchased the property in 1850. Throughout the decades various owners have added on. The name came from Nick Kojich, a rumored bootlegger from Yugoslavia. He and his family opened a seafood restaurant and built several houses atop wooden pilings near the beach. Today it's known as a rustic yet chic getaway with a really good restaurant and if you're lucky, live music. Cabins start at $449.
Looking for an idyllic getaway on the bay? The Poet's Loft in Marshall features two rooms, private deck, hot tub and lots of space to relax. After hunting and gathering at the surrounding ranches and farms, bring the goods back to the fully equipped kitchen and enjoy your meal with views of Tomales Bay. Starting at $275.
The property opened in 1950 as the Golden Hinde, a nod to Sir Francis Drake's ship, and has gone through a few iterations throughout the decades, the latest being a major renovation in 2010, accompanied by the name change to Tomales Bay Resort. Situated on five acres, the property has a pool and is close to the little town of Inverness. Rooms start at $135.
Built on a dock behind Tiburon's Main Street and facing San Francisco Bay, the Waters Edge Hotel has a communal back deck, ideal for a cup of coffee and paper in the morning or a glass of wine as the sun sets. This property also offers guests evening wine and cheese. And since it's right next to both the Tiburon and the Angel Island ferry, it can be launching pad for a city or island adventure. Rooms start at $269.
This article originally appeared in Marin Magazine's print edition under the headline: "On the Water."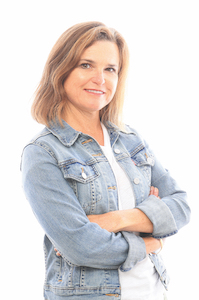 Mimi Towle has been the editor of Marin Magazine for over a decade. She lived with her family in Sycamore Park and Strawberry and thoroughly enjoyed raising two daughters in the mayhem of Marin's youth sports; soccer, swim, volleyball, ballet, hip hop, gymnastics and many many hours spent at Miwok Stables. Her community involvements include volunteering at her daughter's schools, coaching soccer and volleyball (glorified snack mom), being on the board of both Richardson Bay Audubon Center. Currently residing on a floating home in Sausalito, she enjoys all water activity, including learning how to steer a 6-person canoe for the Tamalpais Outrigger Canoe Club. Born and raised in Hawaii, her fondness for the islands has on occasion made its way into the pages of the magazine.