Outside Lands has grown a lot since it's inception in 2008. From a two-day festival to the current three days, the festival accommodates way more artists, vendors and patrons. Don't get lost in the mix! Here are tips for first-timers and who knows, maybe the seasoned vets will learn something useful, too. 
Download the festival's mobile app — that way you can have the festival map with you at all times plus set times, artist info and other pertinent information.
Get a wristband. This year, you can use your wristband as your digital wallet. All food, beer and merchandise stands will take wristband, credit card and cash payments. (Note: Wine Lands and Cocktail Magic are cashless only zones and will accept wristband payments exclusively.) You can add funds to your account at a physical Top-up Station or by using the festival app on your phone. Pro/baller tip: if you have the funds to spare, enable the "auto top-up" feature so you only have to Top-Up once and drink and dine to your gluttonous desire.
Parking is extremely limited around Golden Gate Park. A pre-paid shuttle service that drops you off at the south entrance of Outside Lands in Golden Gate Park that goes from the Bill Graham Civic Auditorium (near the Civic Center) is available.
Lyft is the official ridesharing partner of Outside Lands. New users, use code OUTSIDELANDS16 for $10 off each of your first two rides.
Decide on a meet up location with your group. Cell reception is spotty so don't rely on that. Maybe you won't be feeling LCD Soundsystem but your s/o won't budge, it's cool. Neither one of you have to feel hampered. Go do your thing and find each other later. Just don't pick the windmills. Everyone meets there.
There is no re-entry unless you arrange it ahead of time with an Outside Lands supervisor.
For sartorial tips and tricks check out our What to Wear section.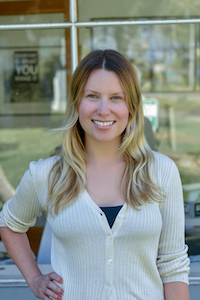 Kasia Pawlowska loves words. A native of Poland, Kasia moved to the States when she was seven. The San Francisco State University creative writing graduate went on to write for publications like the San Francisco Bay Guardian and KQED Arts among others prior to joining the Marin Magazine staff. Topics Kasia has covered include travel, trends, mushroom hunting, an award-winning series on social media addiction and loads of other random things. When she's not busy blogging or researching and writing articles, she's either at home writing postcards and reading or going to shows. Recently, Kasia has been trying to branch out and diversify, ie: use different emojis. Her quest for the perfect chip is never-ending.