For this holiday season, we asked local organizations making a difference in the community exactly how your contribution could help them. The response we got was overwhelming — 44 groups answered, detailing where a total of $853,600 would be allocated. The requests for funding covered a broad span: 2 insulated food delivery bags, 5 high-quality, bilingual children's books, a series of workshops for 25 parents, 1 week of summer camp and numerous bids for supplies ranging from new sheets and blankets, a violin, specialty vitamins, native plant seeds, a pair of shoes and other items that could dramatically change the lives of many people.
$50
$50 provides breakfast for four crews of corpsmembers, preparing them for a day of gaining paid work experience reducing fire fuels, maintaining trails, and restoring habitat throughout Marin's public lands.
Conservation Corps North Bay is the oldest local nonprofit youth conservation corps in the country. Serving Marin and Sonoma Counties since 1982, CCNB has helped thousands of young people achieve their goals through education and job skills, while serving the environment and community. CCNB surrounds corpsmembers with support so they can build positive relationships and play active roles in improving the communities where they live, work, and serve and fosters environmental stewards who will contribute to the creation of an ecologically sound, socially just society.
$50 covers the cost of fresh, nutritious groceries to be used in recipes for two classes, serving 30 young chefs.
Founded in 2009 in Marin County, Kids Cooking for Life (KCL) inspires lifelong healthy cooking and eating habits through our free, after-school cooking and nutrition classes for children ages 10-18.
$50 provides two insulated food delivery bags to keep the over 11,000 meals delivered each month to homebound older adults and chronically ill residents fresh during delivery.
Vivalon's mission is to advance independence, health, and quality of life for older adults and people with disabilities.
The coalition creates a healthy, connected, and sustainable Marin by promoting bicycling for everyday transportation and recreation.
$50 helps host a meal for students from under-resourced communities during bicycle education classes.
$100
$100 pays for a child's backpack filled with a year's worth of school supplies so that each student will have the materials needed to complete homework and classwork assignments for an entire year. These crucial school supplies are often beyond a parents' financial reach and include lined paper, notebooks, flash cards, highlighters, markers, crayons, scissors, calculators, folders, erasers, glue, tape, and more, ensuring each child has the tools they need to help them succeed in school.
Canal Alliance exists to break the generational cycle of poverty for Latino immigrants and their families by lifting barriers to their success. It believes everyone has the right to achieve their dream and champions immigrants who are challenged by a lack of resources and an unfamiliar environment. Every day, Canal Alliance educates, empowers, supports, and partners with motivated immigrants and their families to best meet all their unique needs — from putting food on the table, to becoming U.S. citizens, to learning English, to graduating from college.
$100 would provide neighbors with enough food for $200 meals.
SF-Marin Food Bank addresses hunger head-on — from their food pantry network and home-delivered groceries to CalFresh (food stamp) enrollment. Every week, over 50,000 households count on SF-Marin Food Bank for food assistance. Nearly 60% of what the food bank distributes to households are fresh fruit and vegetables.
$100 brings one child from a Title I school (schools with high numbers or high percentages of children from low-income families) to experience Slide Ranch.
Slide Ranch connects children and people of all ages to the outdoors and partner with community groups, families and educators to provide transformative learning experiences on our organic farm and national park land along the California coast.
$100 purchases a Raising A Reader book bag and five high-quality, bilingual children's books for a child in preschool, transitional kindergarten, kindergarten, or first grade. Raising A Reader is an early literacy, family engagement program aimed at engaging caregivers in a routine of book sharing with their children to foster healthy brain development, healthy relationships, a love of reading, and the literacy skills critical for school success.
Parent Services Project engages and strengthens families to take leadership for the well-being of their children, families, and communities.
$250
$250 grows a season of vegetable starts in NBCC's Garden of Eatin' where children of all ages can learn and explore through the planting and harvesting process.
North Bay Children Center ensures that all children, especially the most vulnerable, have access to critical early learning experiences that build the foundation for life-long success. For nearly three decades, its programs have provided safety net services for thousands of struggling families. NBCC was one of the first early childhood education providers to recognize that nutrition education has a place in the daily curriculum of a child care environment. By providing high-quality early education that integrates health, nutrition, and family support, NBCC has proven its ability to significantly improve the outcomes for many disadvantaged children.
$250 buys a child a bike, warm jacket and a pair of shoes this Christmas.
The Sparkle Foundation's mission is to make sure women and children have a sparkle in their eyes. We help women because women rarely ask for help. We help children because they are many of times victims of circumstances.
$250 helps bridge educational gaps for children in foster care by supporting individualized educational advocacy, tutoring services, and school supplies and books.
Court Appointed Special Advocates (CASAs) provide consistency and support for children in the Marin County Juvenile Court System who have been abused, neglected or abandoned. Without compromise CASAs speak up for the best interests of their children in the courtroom and the Child Welfare System to ensure that they are safe and their needs are being met.
$250 provides a visit full of fun and fascinating nature and wildlife facts and activities from WildCare's Nature Van for a classroom at any Bay Area school.
WildCare delivers world-class medical care in our open admission wildlife hospital, together with exceptional environmental education, community engagement, and effective advocacy for the protection of wildlife and our shared habitat.
$250 funds healthy meals for all students for one day. Horizon Community School provides a high-quality, culturally competent, Montessori-inspired preschool program for Marin City families with two- to five-year-old children.
Horizon Community School is an early childhood education program that advances educational equity and social justice. We leverage public and private resources with Marin City community expertise to prepare children for academic success.
$250 enables Cedars Health & Wellness Department to set up and manage a years worth of medical appointments for 4 participants.
Cedars has been inspiring creative, productive, joyous and healthy lives for individuals with developmental disabilities in Marin County for over 100 years. Cedars participants are artists, weavers, Co-op owners, chefs, volunteers, and community members. Your donation funds Cedars programs and services that support the health and happiness of 200 adults in Marin County.
$500
$500 provides healthy snacks, fresh breakfast and lunch foods for out of school times, and nourishing meals for 40 food-insecure children for one month, distributed through school and after-school care partners.
ExtraFood's mission is to end hunger and wasted food in the North Bay through its countywide food recovery program. It rescues excess fresh food from businesses and schools — fresh fruits and vegetables, dairy products, eggs, meat, baked goods, and prepared meals — and immediately delivers it to people facing food insecurity. ExtraFood reaches over 8,500 people every week, has rescued and delivered over 6 million pounds of food, and prevented 487,000 pounds of methane from warming the planet — the equivalent to removing the emissions from 12 million driving miles.
$500 provides a college student from a low-income background with books and supplies for a semester at college. Over 80% of 10,000 Degrees four-year college students earn bachelor's degrees, compared to 31% of their peers nationally.
10,000 Degrees aims achieve educational equity and to support students from low-income backgrounds to and through college to realize their full potential and positively impact their communities and the world.
$500 purchases equipment and supplies for the harbor seal enrichment program to help young pups separated from their mothers learn how to survive in the wild.
The Marine Mammal Center is a global leader in marine mammal health, science and conservation, and is the largest marine mammal hospital in the world. As a leading contributor to the global body of research and knowledge about marine mammal medicine and ocean health, the Center generates research findings and scientific outputs at volumes comparable to top academic institutions and prides itself on gathering and providing open research data that is free to access, reuse, repurpose and redistribute. The Center's teaching hospital and training programs operate globally with headquarters in Sausalito, CA. The Center has rescued more than 24,000 marine mammals from 600 miles of authorized rescue area along the California coastline and Hawai'i and Maui. The Center's mission is to advance global ocean conservation through marine mammal rescue and rehabilitation, scientific research, and education.
$500 provides groceries for one of the Lifehouse group homes for the week.
To improve the quality of life for people with developmental disabilities in our community by providing a lifetime of compassionate support in an atmosphere of respect, inspiration, and purpose.
$500 helps fund five little wishes for seriously ill hospitalized children and replace anxiety and fear with hope and joy (comfort items, cherished toys, wigs and hats for hair loss, musical instruments, birthday celebrations and more. All wishes take place in the hospital, and a child may make a little wish every fourteen days giving them something to look forward to. Some children spend hours searching online for their wish providing a sense of control and healing distraction from pain.
Little Wishes grants the immediate and ongoing wishes of chronically and critically ill, hospitalized children to ease their discomfort and bring them moments of joy.
$1,000
$1,000 makes it possible for the CARE mobile outreach teams to provide case management to unhoused people, or offer a day of on-site services at one of the agency's safety net hubs in Marin City or San Rafael.
Community Action Marin makes it possible for people in Marin to achieve well-being by providing the education, mental health, and vital services they need. It acts to rectify historic patterns of racial, class, and gender marginalization, ensuring that all see themselves reflected in decision making and that all can participate, prosper, and reach their full potential. The group does things like cover unexpected financial emergencies so people can keep a roof over their heads and the lights on at home. Aside from these kinds of key stabilization services, Community Action Marin also provides high-touch career coaching and job training, supporting individuals with attaining employer-recognized certificates and credentials, and obtaining employment in high-demand professions.
$1000 buys a 3D printer for a STEAM class which introduces students to the engineering and design process.
SchoolsRule-Marin is a collaboration of all Marin's public school foundations, working together as one to raise funds on behalf of all K-12 students countywide helping to ensure that essential educational opportunities are available to EVERY public school student in Marin, regardless of zip code.
$1000 pays for one week of sleep-away music camp during the summer.
ELM provides youth with an immersive music education and resources that inspire and empower them to pursue their dreams.
$1000 provides assessment and weekly counseling for four students at imminent risk of school failure, suffering from depression and engaging in self-harm.
Community Institute for Psychotherapy (CIP) is a nonprofit, tax exempt center founded in 1977 to provide high quality, low-cost mental health services to individuals and families who don't have the resources to pay full fees for professional help. CIP offers a full range of services designed to meet a variety of needs. We at CIP believe that through psychotherapy, training, education and prevention, we have a vital role to play in personal and global change. We believe that the healing of the individual and the healing of the planet are inseparable.
$1000 provides a week-long summer camp experience at Camp Okizu. All Northern California kids with cancer and their siblings are invited to attend free of charge and are given the opportunity to build confidence, develop lasting friendships, and find support and joy among true peers as they navigate childhood cancer. Transportation, food, lodging, and priceless memories are included.
The mission of Okizu is to help all members of families affected by childhood cancer to heal through peer support, respite, mentoring, and recreational programs.
$2,500
$2,500 gives the gift of health by supporting 10 health visits for uninsured or under-insured individuals.
Ritter Center began when a small number of Marin residents came together when they realized that many people in the community were not getting their basic needs met. It provides medical, behavioral health, housing and food services to Marin residents experiencing economic insecurity and homelessness. Evolving from a small, grass-roots organization, today Ritter Center's staff and board of over 60 provides many much-needed services to the most vulnerable families and individuals in Marin County. Over 65% of clients are low-income Marin County families and individuals who are housed, but need help to remain in their homes, and 35% of clients have experienced some form of homelessness in their lives. It serves more than 2,570 clients annually with healthcare, housing, and food services and programs.
$2,500 pays for one upper division girl to enroll in a full year of classes, purchase a formal uniform, attend the off-site retreat and sing in our summer tour.
Marin Girls Chorus empowers girls to find and use their voices through exceptional music education and the joy of collaborative singing.
$2,500 funds one year of monthly Caregiver Support and Education Groups, helping family members adapt to significant life changes after a brain injury or stroke.
Harnessing the healing power of community, Schurig Center for Brain Injury Recovery is Marin's only nonprofit helping survivors and their families adapt to life changes and thrive after a brain injury, like TBI, concussion or stroke.
$2,500 brings new trail signage to many trail locations throughout China Camp.
The mission of Friends of China Camp is to provide for the health, inspiration and education of the people of California by helping to preserve the state's extraordinary biological diversity, protecting its most valued natural and cultural resources, and creating opportunities for high-quality outdoor recreation. Since 2012, Friends of China Camp has been the non-profit operator of China Camp State Park in San Rafael, California. Receiving no funding from the State of California, FOCC is responsible for keeping the 1,500-acre park well-maintained, clean, safe, and vibrant with programs. China Camp is a gem in Marin County, offering a 33-site campground, a 15-mile trail network, and its namesake — the 150-year-old Chinese shrimping village. FOCC is proud to be Pacific Sun's Best of Marin winner in the Best Park/Open Space category for 2017, 2018, 2019, 2020, 2021, and 2022.
$2,500 covers the costs of caring for a therapy horse for a year including; shoeing, stabling, feed and routine veterinary care.
We believe that providing challenging experiences in a supportive environment will make a lasting, positive change in the attitudes and abilities of children and adults with disabilities, and in the people who care for them. Through the beneficial activity of therapeutic horseback riding, our participants learn new skills and expand their self-perception, enjoying a sense of freedom from their disabilities. We believe their families benefit from the relaxed atmosphere of the ranch and a valuable chance to network with other families and caregivers. We are committed to providing our program at low or no cost to our participants, so that the therapeutic benefits available through connections with people, animals, and nature are never denied to a single individual in need.
$5,000
$5,000 provides stipends for 10 teens to participate in the Audubon Youth Leaders program.
The Richardson Bay Audubon Center & Sanctuary is ground zero for waterbirds and Pacific herring in San Francisco Bay. The 900 acre sanctuary provides vital habitat for migratory waterbirds and other wildlife, and is visited by researchers focused on protecting and restoring the eelgrass ecosystem. Comprising 10 acres of uplands, the center offers ways for the community to connect with the Bay through youth conservation leadership programs, summer camps and numerous volunteer opportunities. The center supports a variety of ecosystems, making it a diverse and engaging outdoor classroom where visitors can wander trails and gardens that are open year round.
$5,000 covers attorney fees for a mom seeking full custody of her children.
Bringing hope to families in need by providing transitional housing and life skills that lead toward a stable life and permanent housing.
$5,000 provides mental health support for 10 Resource (Foster) Families for 6 months. This would support resource parents and, in turn, foster children by assisting parents as they navigate trying behaviors, uncertainties, and loss with the goal of fostering safety and security.
The mission of the Marin Foster Care Association is to provide comprehensive resources that inspire and empower the Foster Care Community.
$5,000 helps provide 20 students evening literacy tutoring for the year.
The mission of BTG is to provide educational, social and emotional resources to underserved students in Marin City and beyond.
$5,000 funds an entire episode of MarinArts Presents! showcasing art related nonprofits in Marin.
We bring audiences to the arts in Marin!
$10,000
$10,000 provides case management for three seniors to move from living in their cars into safe housing.
St. Vincent de Paul Society of Marin provides compassionate, individualized assistance to help the most vulnerable neighbors so they can obtain nutritious food, affordable housing, meaningful employment and a voice in the community.
$10,000 empowers Hamilton School students to realize their full personal and academic potential by providing them with an array of targeted and thoughtful curricular and co-curricular opportunities that support the development of a growth mindset, a positive attitude, and high achievement.
Our mission at RISE Scholars is to empower Hamilton School students to realize their full personal and academic potential by providing them with an array of targeted and thoughtful curricular and co-curricular opportunities that support the development of a growth mindset, a positive attitude, and high achievement.
$10,000 provides fully-furnished, beautifully-curated households for 13 families transitioning out of crisis.
Our Mission: Make It Home helps Bay Area families and individuals transitioning out of crisis. We recycle, repurpose, and curate gently-used, donated furnishings to transform empty spaces into homes. Our Vision: To end furniture poverty while protecting the environment.
$10,000 pays for two community free clinics to vaccinate and microchip the pets of those who are financially struggling.
We transform lives through exceptional animal care, humane education, and advocacy. Every day, we inspire compassion and positive relationships between people and animals.
$10,000 supports construction of a new apartment housing community in Novato for 24 homeless veterans.
Homeward Bound of Marin embraces the vision that "everybody deserves a place to call home" and works to "end homelessness with training, housing and hope." Programs range from shelter to permanent supportive housing, offering safe accommodation and support to more than 500 people every day.
$10,000 will be used to purchase supplies and equipment specific to each Day of Service, including personal protective gear as necessary. Funds will also cover CVNL staffing to plan, market, and facilitate volunteer opportunities for Days of Service. Marin-based Days of Service, often coinciding with National Days of Service, are opportunities for individuals, families, and organizations to improve their communities through volunteer service.
We advance nonprofits and volunteerism by strengthening leadership, encouraging innovation and empowering individuals in our community.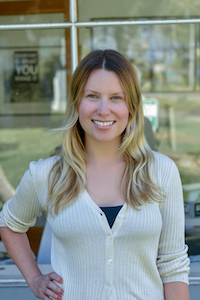 Kasia Pawlowska loves words. A native of Poland, Kasia moved to the States when she was seven. The San Francisco State University creative writing graduate went on to write for publications like the San Francisco Bay Guardian and KQED Arts among others prior to joining the Marin Magazine staff. Topics Kasia has covered include travel, trends, mushroom hunting, an award-winning series on social media addiction and loads of other random things. When she's not busy blogging or researching and writing articles, she's either at home writing postcards and reading or going to shows. Recently, Kasia has been trying to branch out and diversify, ie: use different emojis. Her quest for the perfect chip is never-ending.