THE MIZE FAMILY are collectors. They are also well known in the community for the Mickey Mouse–themed Christmas lights they put up each year in Marinwood. The home is so popular it was even featured on the inaugural season of the hit ABC show The Great Christmas Light Fight. Here is more about the collection.
---
COLLECTOR Les Mize (and family including wife Patty)
COLLECTION Mickey Mouse/Disney memorabilia
YEARS COLLECTING 40-plus
HOW MANY PIECES? 10,000-plus (not including a closet full of T-shirts, sweatshirts, neckties, wristwatches and more)
WHY? It brings me joy. Walt Disney was an artist and innovator and inspired generations to believe in their dreams — that's the American spirit.
FIRST PIECE Mouse ears and a souvenir Mickey Mouse ashtray I brought home from my first visit to Disneyland in 1974.
FAVORITE A fabulously patriotic Mickey, Goofy and Donald Fife-and-Drum porcelain piece I saw in a shop on Disneyland's Main Street USA during the bicentennial Spirit of '76 celebrations. As soon as I saw it, I knew I had to bring it home.
VALUE What's the value of a lifetime of fun for the entire family? Priceless!
HIGHEST-PRICE ITEM I'm not collecting to sell and haven't kept track of the increase in value through the years, so I'm not sure if it would be a limited-edition figurine by artist Giuseppe Armani of Mickey Mouse as the Sorcerer's Apprentice from Fantasia or a Classic Collection "Cinderella's Dress" or any of the signed-by-the-artists pieces of now-deceased artists who worked directly with Walt Disney.
LOWEST-PRICE ITEM Random Happy Meal toys or other promotional giveaway items.
The Mickey Mouse Christmas House is open December 5-28 for lights and viewings from 6-10 p.m., 417 Blackstone Drive, San Rafael, CA 94903.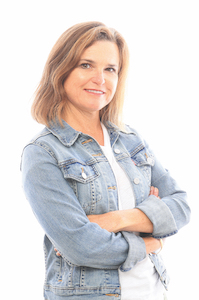 Mimi Towle has been the editor of Marin Magazine for over a decade. She lived with her family in Sycamore Park and Strawberry and thoroughly enjoyed raising two daughters in the mayhem of Marin's youth sports; soccer, swim, volleyball, ballet, hip hop, gymnastics and many many hours spent at Miwok Stables. Her community involvements include volunteering at her daughter's schools, coaching soccer and volleyball (glorified snack mom), being on the board of both Richardson Bay Audubon Center. Currently residing on a floating home in Sausalito, she enjoys all water activity, including learning how to steer a 6-person canoe for the Tamalpais Outrigger Canoe Club. Born and raised in Hawaii, her fondness for the islands has on occasion made its way into the pages of the magazine.