While we're constantly reminded that age is just a number, it can feel like a barrier to those thinking about making a career change. Here are four inspiring stories of Marin residents who embarked on a new career later in life — and they've never felt happier or more satisfied with their decision to do so. 
Kate Martin
From nonprofit development exec to substance-abuse counselor 
Kate Martin completely reinvented her career during a period in her life when many people are thinking about retirement. At age 68, she became certified as a substance abuse and addiction recovery coach, and now works for Bay Area Community Resources, where she counsels incarcerated individuals at the Marin County Jail. 
Prior to her current career, Martin worked for many years in the nonprofit world, most notably with the Dominican Sisters of San Rafael as its director of development. When she decided to leave that position because she felt "complete in my contribution," she wasn't yet ready to leave the working world. 
Her inspiration to pursue a career in addiction recovery originated from witnessing the struggles of several family members facing compulsions and mental illness, her years of volunteering with groups of incarcerated women, and her own experience with an eating disorder. She enrolled in a certification course at UC Berkeley, and after completing an internship at Bay Area Community Resources, was offered a full-time job where she now works with inmates. 
"I'm 70 and still going strong," says Martin. "There are people who don't understand why I want to do this. But when I walk into the jail, I see inmates as humans with infinite possibilities. With addicts and alcoholics, there is a moment when they realize that they have a path to choose — either go down the bad road or the good. When you're present with someone who decides to take the better path, it's a sacred moment." 
Stephanie Ryder 
From drama therapist and music teacher to pastor 
Third time's the charm for Stephanie Ryder, who worked as both a drama therapist in schools, hospitals and treatment centers and as a children's piano and guitar teacher as she and her husband raised her two sons in Mill Valley before embarking on a whole new career as a pastor. Longing to take on a "more gritty and challenging" career, Ryder experienced her "aha" moment while attending a family church camp in Lake Tahoe. "I got a feeling and a whisper that 'these are my people,'" she recalls. "I knew it was something I needed to explore."
With the support of her husband, she decided to enroll in a class at the San Francisco Theological Seminary in San Anselmo, where she was immediately drawn into her studies. While in school, she continued to serve as the assistant music director for St. Andrew Presbyterian Church in Marin City, and then at Redwoods Presbyterian Church in Larkspur, where she also became an intern and associate pastor. 
When the church's head pastor retired five years ago, Ryder stepped up to lead the congregation, starting her new role as head pastor the day after she dropped off her youngest child at college and became an empty nester for the first time. "My priority was always being a mom, and my call to ministry came at the perfect time," she says. 
Jim Bostwick 
From trial lawyer to book author and aspiring film producer 
As a personal injury attorney practicing law for more than 50 years, Tiburon-based Jim Bostwick has spent many hours inside of courtrooms. This insider knowledge, plus Bostwick's deep love of a good story ( as a kid he would check out stacks of books and read all of them in a week) eventually led him to write his own book, Acts of Omission, based on a real-life lawsuit he filed against another lawyer, famous San Francisco attorney Melvin Belli. 
Bostwick had contemplated writing a book for years, but it wasn't until his wife signed them both up for a creative writing course at the University of San Francisco that he got the push he needed. Still, it took him more than 10 years to finish the book, published in 2019, which Bostwick says is a "realistic representation of what happens in a case, even though it's still considered legal fiction." Recently, a friend of his put the book's manuscript in the hands of an influential Hollywood producer, Jeff Apple, who compared it to The Verdict by Barry Reed. Now Bostwick is working alongside Apple and screenwriter Michael Schiffer to help bring Acts of Omission to the silver screen. 
Bostwick still practices law alongside his son in Mill Valley, but is contemplating a follow up act to his first book. "The agony and the passion that occur in a case is all real," Bostwick says. "Actual lawsuits that tell the truth about what happens can be the basis of an excellent novel."
Dr. Anne Babin Vincelette
From graphic designer to psychologist  
As the first motion graphic designer for "The Ellen DeGeneres Show," Anne Babin Vincelette was an Emmy award-winning designer who ran her own graphics shop in Los Angeles supporting the show, and several other productions, for more than 15 years. She worked alongside highly creative people facing intense pressure, and often found herself entrenched in conversations with others working behind-the-scenes in the production studio. Over time, she realized how much she enjoyed being a listening ear to those sharing their personal challenges. 
Vincelette (then Babin) was going through a breakup herself and was seeing a therapist, who suggested that she consider pursuing her own career in therapy. So, she enrolled at the Chicago School of Professional Psychology in downtown Los Angeles to earn her master's degree, and then proceeded to secure a doctorate in clinical psychology from Ryokan College. But getting her certificate in psychoanalytic psychotherapy from the Los Angeles Institute & Society for Psychoanalytic Studies, where she met her mentor, was her biggest gamechanger.  
Now living and practicing in Novato, Vincelette works with individuals, couples and teens, and has found many parallels between her former career and her current occupation. "People are surprised when I describe how similar the thought process is between working in visual arts and psychotherapy," she says. "To join a person in their experience is a dynamic and creative process, and to help people confront and overcome personal challenges is truly rewarding. I'm grateful I followed my gut and made this professional shift."
---
For more on Marin:
---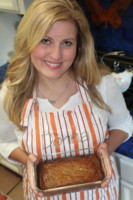 A freelance writer in Marin who writes about family, kids and parenting, Glass is the mother to one son, one dog and a hamster named Miss Geri. When she's not writing, trekking up steep hills in Marin or driving her kid to sports practice, she and her family spend time in their tiny cabin in Lake Tahoe. She avidly supports the California Academy of Sciences, a world class science museum and research institution, and the Institute on Aging which provides much needed services to Bay Area seniors and disabled adults. Glass is obsessed with baking the perfect loaf of banana bread, something she makes so often she no longer needs to look at a recipe card.