WHETHER HE'S COACHING Giants baseball, playing it, or appearing on television talking about the game, most agree that Tim Flannery does it all with poise. He also operates a nonprofit that uses his other love—music —to help kids in need. And he's sung the national anthem with Bob Weir and Phil Lesh. But Flan—as his fans know him—has been touring with his band across the country for years. He and the Lunatic Fringe will be gracing HopMonk Tavern's stage on October 11 as a part of the KC Turner cookout concert series. Check the venue website for more details. hopmonk.com/novato
---
It seems that your music career spans almost as long as your baseball one. Could you tell us a bit about how you were able to reconcile these two passions? I always had music and baseball in my life in our home growing up. My uncle Hal Smith was a homerun hero in game seven of the 1960 World Series for the Pittsburgh Pirates; he also was a singer-songwriter. I never knew a choice had to be made; for me, it's like water or air — I can't choose between one or another. I need them both. That's how I felt with baseball and music.
What excites you the most about your newest album, Three Ring Circus? It documents my time in the Bay Area, the influences, the history of three world titles, the beauty, the pain when I knew it was time to let the game go. I always carried a guitar with me in my 33 years on the road in the baseball business, and writing songs saved me out there. I have 13 records out, but this one is different and I'm very excited to have folks hear it, as well as our shows.
You're a man who's worn many hats — and you continue to do so. How are you liking your new job at Comcast SportsNet Bay Area? I love it. I love the stories I have from the years; I love to tell them. It also brings me back to a city I love.
Congratulations on your charity officially becoming a nonprofit organization. What is the Love Harder Project all about? We raised $200,000 for Bryan Stow the last few years and funded other things dear to my heart, so we thought by having this nonprofit we could do more. Our mission is to use music (every cent of record sales goes to help others) to bring awareness and to raise money to help children in anti-bullying, staying away from violence and enriching their lives.
This article originally appeared in Marin Magazine's print edition with the headline: "Rounding Third".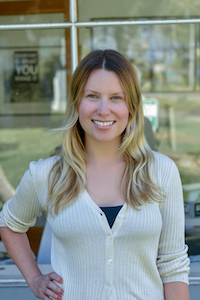 Kasia Pawlowska loves words. A native of Poland, Kasia moved to the States when she was seven. The San Francisco State University creative writing graduate went on to write for publications like the San Francisco Bay Guardian and KQED Arts among others prior to joining the Marin Magazine staff. Topics Kasia has covered include travel, trends, mushroom hunting, an award-winning series on social media addiction and loads of other random things. When she's not busy blogging or researching and writing articles, she's either at home writing postcards and reading or going to shows. Recently, Kasia has been trying to branch out and diversify, ie: use different emojis. Her quest for the perfect chip is never-ending.