June in Marin means graduation parties, treks to Tahoe and beyond and the kickoff of annual summer events like the Dipsea Race. The course from Mill Valley to Stinson only allows for 1,500 runners, meaning getting "in" to the Dipsea is often the first hurdle. The volunteer slots are nearly as coveted. This year there will be 375 volunteers spanning the course, hopefully featuring some regulars, like Mari Allen in Muir Woods, Ken Krall at Cardiac and Kelly Lawson at the finish line. Now, add in the friends and family who wait at the finish line, and we've got a major annual community event.
Here at Marin Magazine, we've covered many aspects of this famous race, its history; participants who run it; and for those who want to experience it without the stress of competition (like me), the Ultimate Guide to hiking the course.
For many years, I loved my role as spousal support crew. I would pack up our Eurovan with Tecnu (the best poison oak solution), kids, the dog and snacks and head over the hill from Mill Valley. I was always happy to see Zave Agnew, a park ranger and friend as soon as the gate to the parking lot opened. The drill was simple: Get there, get a spot next to fellow spousal supporters Tom Geffert and Jon Miekley, get breakfast at Parkside, walk the dog and wait.
Inevitably, once longtime announcer, author and athlete Barry Spitz would start announcing the finishers, I would tear up. Like a giant human sponge, I would soak up the cauldron of swirling emotions, from the runners who hit their personal best to those who didn't and the aforementioned supporters cheering on their loved ones. It's such a gift to be part of this type of event, if only for a few years — just wish I didn't have to cry about it.
June 14 marks the Dipsea's 111th year. The year it began was 1905, when Theodore Roosevelt was president, Russia was having what was called the First Russian Revolution and Albert Einstein's theory of relativity was born. Throughout the years, the race gained in popularity, the finish line moved around a bit and a women's event was added in  1918. As sports writer Austin Murphy wrote in an article for us about the event's history, the race organizers had to call it "a hike" to elude the Amateur Athletic Union's ban against women competing (lest they endanger their reproductive systems). Jim Wood wrote specifically about the women's hike, where a 19-year-old Edith Hickman earned the first trophy. However, a few years later, Emma Reimann, whose father ran a newsstand on Lytton Square, popped over the course in 1:12 (hardly a hike) and held the course record for nearly 50 years. At press time, race organizers were preparing for the centennial celebration of the Women's Dipsea Hike, with 250 runners already signed up on April 30. 
Keeping these types of events going isn't easy. Kudos to the Dipsea Race Committee, including Merv Reagan, Edda Stickle, Dave Albee and Chris Knez. Albee is happy to note that this year, things are getting back to normal, after the 2021 race in November. In 2020 the race was canceled for the first time in 75 years. "Not holding the Dipsea was a difficult decision because — like Covid-19 — it was out of our control,"  Albee says. "That said, our plan B — the Virtual Dipsea — with 630 runners in 27 states and five countries — had its unfair share of challenges, but was a success." If this sounds like your kind of event, there are plenty of ways to get involved. Whether you want to volunteer, participate (if you don't get in, keep trying, they seem to give weight to returning runners) or simply cheer from the sidelines. Be sure to tag us @marinmagazine if you are participating this year.   
---
More from Marin:
---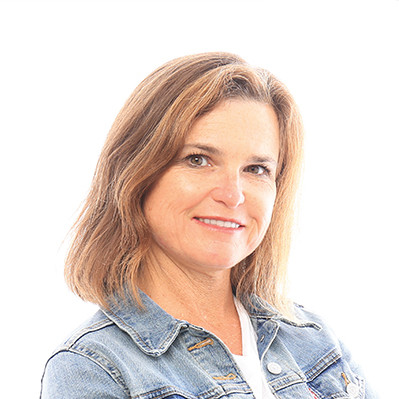 Mimi Towle has been the editor of Marin Magazine for over a decade and is currently the Editor-at-Large at Make it Better Media. She lived with her family in Sycamore Park and Strawberry and thoroughly enjoyed raising two daughters in the mayhem of Marin's youth sports; soccer, swim, volleyball, ballet, hip hop, gymnastics and many many hours spent at Miwok Stables. Her community involvements include volunteering at her daughter's schools, coaching soccer and volleyball (glorified snack mom), being on the board of both Richardson Bay Audubon Center and then The EACH Foundation. Currently residing on a floating home in Sausalito, she enjoys all water activity, including learning how to steer a 6-person canoe for the Tamalpais Outrigger Canoe Club. Born and raised in Hawaii, her fondness for the islands has on occasion made its way into the pages of the magazine. If you want more, she's created a website, LocalGetaways.com.