As of late July, the iconic orange-and-black monarch butterfly is a step closer to extinction, earning a non-coveted spot on the endangered list. It's estimated that populations in North America declined between 22% and 72% over 10 years, depending on the measurement method.
The dazzling butterflies undertake the longest migration of any insect species known to science, flying from the mountains of central Mexico up to southern Canada, and then back to Mexico at the end of summer. Adult monarchs typically have four generations each season, and the ones born in September and October are biologically different from the others. They live up to 8 or 9 months — compared to other generations that only live 2 to 5 weeks — and do not mate or lay eggs until the following spring after they fly north and reach areas with milkweed. The major culprits behind their demise? Loss of habitat, increased use of herbicides and pesticides, and climate change. There are ways to help — here are some below.
Plant Native Milkweed
​​It is the only plant monarch larvae eat, and the only plant the monarch will lay its eggs in.
Buy FSC Certified Wood
Illegal logging in Mexico reduces the amount of trees that monarchs rely on as a winter habitat, protect them as well.
Create a Monarch Waystation
These patches of habitat provide resources for monarchs to produce successive generations and sustain their migration.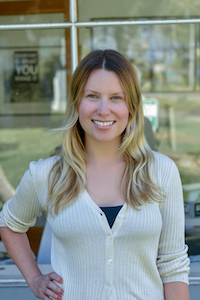 Kasia Pawlowska loves words. A native of Poland, Kasia moved to the States when she was seven. The San Francisco State University creative writing graduate went on to write for publications like the San Francisco Bay Guardian and KQED Arts among others prior to joining the Marin Magazine staff. Topics Kasia has covered include travel, trends, mushroom hunting, an award-winning series on social media addiction and loads of other random things. When she's not busy blogging or researching and writing articles, she's either at home writing postcards and reading or going to shows. Recently, Kasia has been trying to branch out and diversify, ie: use different emojis. Her quest for the perfect chip is never-ending.