In early February, a pipeline leaked at the Chevron refinery in Richmond and released anywhere in between 500 to 750 gallons of low-sulfur diesel fuel and water into the bay. Initial estimates gauged that the oil leaked at a rate of 5 gallons per minute, and although no residue was reported on Marin's shores, the accident is worrisome.
Chevron was able to contain the spill within a couple of hours, but the fact remains that the oil can very easily damage sensitive bay habitats — particularly delicate eelgrass beds. Eelgrass provides crucial shelter species like Pacific herring, which are a major food source for thousands of birds that migrate along the Pacific Flyway from Alaska to Mexico.
An outside investigator is being brought on to do an analysis of the leak and response, but this process will likely take months. Many local groups are arguing that any amount of oil in the bay is too much and highlight the refinery's recent flaring incidents and history of enforcement actions — 150 within the last five years — as a cause of concern.
Is the environment important to you? Read up more on local environment and sustainability issues here.
---
How to help:
Consider supporting one of these local nonprofits that urgently need support during the pandemic.
---
More from Marin: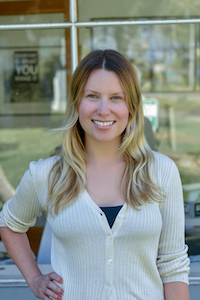 Kasia Pawlowska loves words. A native of Poland, Kasia moved to the States when she was seven. The San Francisco State University creative writing graduate went on to write for publications like the San Francisco Bay Guardian and KQED Arts among others prior to joining the Marin Magazine staff. Topics Kasia has covered include travel, trends, mushroom hunting, an award-winning series on social media addiction and loads of other random things. When she's not busy blogging or researching and writing articles, she's either at home writing postcards and reading or going to shows. Recently, Kasia has been trying to branch out and diversify, ie: use different emojis. Her quest for the perfect chip is never-ending.