IF YOU HAVE intentions of filling the air with warm, earthy smells and the sound of flicking lighters this New Year's Day, get ready to pay a fine. While Proposition 64, also known as the the Adult Use of Marijuana Act, allows people over 21 to grow, possess and buy marijuana for recreational use, the law does not equate to a stoner free-for-all. Smoking in public places and within 1,000 feet of schools while children are present is outlawed, as is smoking while driving a car. The future doesn't look much brighter for local pot enthusiasts on January 1 either, when the state begins accepting applications for business licenses for medical and adult use dispensaries. Throughout California, local jurisdictions have to approve the license first, and so far the 10 applications submitted to the Marin County Board of Supervisors have all been rejected. In an unexpected turn, once pot-friendly Marin has lately become among the most unwelcoming places for the plant — currently, the only standing dispensary in the county is the Marin Alliance for Medical Marijuana in Fairfax, which opened in 1996 as the first medical marijuana dispensary in the state to operate under that year's Proposition 215. In November the county did, however, approve a delivery-only medicinal cannabis ordinance. Retailers will be able to apply for licenses to deliver marijuana while keeping their storefronts closed to the public.
These pot spots can provide all you need for quality marijuana:
THE APOTHECARIUM At these three San Francisco stores (Marina, SoMa and Castro), the mission is to match the right product to each customer's needs and provide it in an upscale space. Medical cannabis items include flowers, edibles, topicals and concentrates. All medicine is batch-tested for purity.
MARIN GARDENS A medical cannabis collective whose goal is to provide clients with a secure and discreet resource for their needs. Marin Gardens also supports local charities and organizations to create positive change in the community. Delivery service available throughout Marin.
DELTA 11 DELIVERY The extensive menu includes many cannabis strains, concentrates, edibles, drinks, tinctures, topicals and vape pens, all third-party safety and potency tested. Delivers to Marin, the North Bay and Berkeley area.
MARIN ALLIANCE Owner Lynette Shaw, the "godmother of dispensaries," stocks 30 strains of cannabis and a variety of edibles, oils, bath salts and other products. The Fairfax store provides counseling for medical patients, including military veterans adjusting to civilian life. 415.295.7633
ONA A boutique collective dedicated to delivering quality, locally harvested medicinal cannabis, edibles, sublinguals, pens and topicals. Serving San Francisco and Marin.
This article originally appeared in Marin Magazine's print edition with the headline: "Up In Smoke".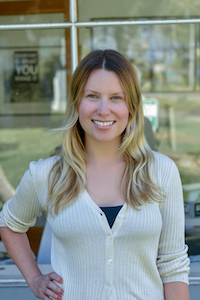 Kasia Pawlowska loves words. A native of Poland, Kasia moved to the States when she was seven. The San Francisco State University creative writing graduate went on to write for publications like the San Francisco Bay Guardian and KQED Arts among others prior to joining the Marin Magazine staff. Topics Kasia has covered include travel, trends, mushroom hunting, an award-winning series on social media addiction and loads of other random things. When she's not busy blogging or researching and writing articles, she's either at home writing postcards and reading or going to shows. Recently, Kasia has been trying to branch out and diversify, ie: use different emojis. Her quest for the perfect chip is never-ending.