Most people were wishing for 2020 to end and expected a magical, new reality. Unfortunately the world does not reset at the strike of midnight, but Marin is in good hands with its batch of first-time elected government officials. Here are some of them.
Age: 32
New position: Sausalito City Councilmember 
Years lived in Marin: Born and raised here
What sparked your interest in local government?
In my freshman year of college, I was studying journalism because I hoped for a career where I could make a difference. So I took an internship in the communications office of then-Mayor, now Governor Gavin Newsom. One day, I was asked to accompany the Mayor and our team to visit a public housing property in Bayview-Hunters Point. We were there as part of his "Hope SF" program to improve the units that were by then decades old and in severe disrepair. I met the daughter of one of the residents there who was about six years old, and I could see how much this program was going to mean for her and her family. Local government in action was creating real improvement for them and the community. That day stuck with me forever, and I pivoted from my pursuit of a career in journalism to go into public service. 
Why do you think the role of local government is crucial for the community?
Although national politics get the most attention, local government is what determines our everyday quality of life. Whether it's funding a new park for our kids to play on, approving a new climate action plan to fight sea level rise (both the local impacts and global causes), or even something as simple as a new bike lane — working at the local level means rolling up your sleeves and making a tangible impact on our community that can leave a lasting mark for generations to come. 
What do you aim to accomplish during your tenure?
An innovative plan to mitigate the impacts of sea level rise in our waterfront community; a new focus on social justice initiatives with an emphasis on policies of diversity, equity, and inclusion that can upend an unaddressed legacy of systemic racism; housing for our teachers, firefighters, and city workers; and a stable recovery from Covid-19, especially for small businesses that are so crucial to our community.
I certainly have my work cut out for me! But I'm up for the challenge. I also hope my time in office encourages even more young people to get involved in local government in Sausalito and Marin County. Now more than ever, new voices are necessary in our community to bring about the change we need.
Any political mentors?
When I was 22, I was lucky enough to work for one of the most inspiring political leaders of our time — Gabby Giffords. She has done so much incredible work to end gun violence in the past decade that few speak about what an exceptional congresswoman she was as well. She reached across the aisle to work alongside others whom she didn't always agree with, but could always find common ground. She met with and listened to all of her constituents, and was one of the most responsive and engaged members of Congress. She fought to bring solar energy to Arizona, and to find funding for mental health programs. But what I was most impressed by was that she always put the values and needs of her constituents ahead of her own beliefs. She would vote for her district, not for herself. I see her as a true North star of what great leadership in service of community looks like.  
Any favorite political movies?
Thirteen Days. The way the film depicts the strategy behind one of our nation's most challenging moments of the Cold War is captivating for any policy work.  
Age: 26
New position: San Anselmo Town Council
Years lived in Marin: Since 1994
What sparked your interest in local government?
I was raised with a strong sense of place, and both of my parents were (and are) civically engaged. I was taught early on the importance of paying attention and being active in my community. I put these teachings into practice a few years ago when I got involved in a couple of neighborhood issues. I am most proud of advocating on behalf of the Elders' Garden, a volunteer-maintained habitat garden, when there was a plan to remove the better part of it. Thankfully, the garden abides. A little bit after, a spot on the council opened up mid-term. Someone encouraged me to apply. I thought about it for a few months and decided to go for it, and I was appointed in July 2019. On November 3rd, I was elected to serve a full four years.
Why do you think the role of local government is crucial for the community?
The practical answer is that local government has a few core responsibilities: local laws, including land use planning; infrastructure; and services. We execute on these through the budgeting process and also through the way our operations are structured. So if you care about, for example, roads, the library, or building codes, local government is where it's at. But beyond the nuts and bolts, local government is crucial because if you think about it, it's the smallest unit of our democracy and the most porous one at that. Individuals can engage with local government in unique ways; there's a responsiveness that doesn't scale to higher levels of government. San Anselmo has dozens of volunteer commissioners and board members, for example. At its best, local government is a site for community-making.
What do you aim to accomplish during your tenure?
This is a challenging question. I'm very interested in mitigating and adapting to climate change at the local level — but nailing down what exactly that means can be tricky. In some senses, I think it's less about "what" gets done than it is about "how" that something gets done — in other words, it's about a framework. Was the decision consistent with long-term and anticipated future needs? Were climate and environmental considerations adequately addressed? What about equity? I hope to implement and formalize that kind of framework during my tenure. Practically speaking, there are infrastructure pieces I'm interested in, like bioswales and traffic calming and stronger bike and pedestrian protections. From a policy perspective, I'd like to systematically compare our local laws with those of other, more climate-forward jurisdictions across the state to see what we can adapt and build on in San Anselmo. 
Any political mentors?
Renee Goddard, who serves on the Fairfax Town Council. She is somebody I look up to and admire a great deal.
Any favorite political movies?
Hal Ashby's Being There, followed by High Noon. It's A Wonderful Life isn't political in the traditional sense, but it is about the relationship between individuals and community, and it also felt very political to me. In any event, it's a favorite, too.
Age: 27
New position: Councilmember, Town of Fairfax
Years lived in Marin: 5 and a half
What sparked your interest in local government?
There are probably dozens of experiences that led to my interest. I'll share one that stands out in my mind. In the Spring of 2014, I went to work with the Sierra Club in Washington DC. I got a taste of politicking at the 20,000 foot level — rubbing elbows with lawmakers and subject matter experts, organizing rallies and spending afternoons in packed Congressional subcommittee meetings. 
When I returned home, I wanted to keep that same energy. I went to my local town council meeting one evening to see what went on in my hometown. Much to my surprise, I was the only member of the public present! Much to the surprise of all the aldermen on the council, a member of the public was actually present — and a young one at that! 
The whole experience had me thinking, "Wow. These folks are making decisions about my parks, my rec center, bike lanes, development, etc., and no one is here to ask questions or provide public comment or anything." 
How many amazing projects, I wondered, must go unrealized because people have no idea where, when, and how decisions are made. I felt moved to be a part of the process and do my part to make local government more inclusive, more responsive and more accountable. (Fortunately for me, I landed in Fairfax and got to follow in the footsteps of all the amazing public servants that came before me.)
Why do you think the role of local government is crucial for the community?
Local government is crucial for the community because it is the community. Our town council is comprised of volunteers from the community, our boards and commissions are made up of our friends and neighbors, too. Dedicated staff have been with us through thick and thin, and many call Fairfax home. 
For me, Fairfax is family. Local government is just one of the many approaches we need to simultaneously cultivate to create a community of care. Many of the governmental decisions that affect our daily lives happen at the local level, and it is where our individual voices may be the most powerful. 
What do you aim to accomplish during your tenure?
As Fairfax confronts myriad crises, my main aim is to make our town more resilient. Emergency preparedness, climate mitigation, and racial equity are top of mind. Some initial thoughts below:
A first step for emergency preparedness will be the creation of a permanent ("standing") Citizen's Disaster Council to handle emergencies and help us coordinate Ross Valley Fire, our local public safety agencies, our Firewise communities, local Community Emergency Response Teams (CERTs), and our new Neighborhood Response Groups (NRGs) more seamlessly.
I hope to lay the bulk of the foundation to get Fairfax to carbon neutrality before 2030 — with a renewed focus on transit and the built environment. This will be approached via ordinance development, strategic partnerships and appropriately funding our new Climate Action Plan.
Through all planning processes and town administration, I intend to foreground questions/concerns regarding equity and inclusion, as well as opportunities to be actively anti-racist. These activities will be co-created with our town's newly formed Racial Equity and Social Justice Committee.
Finally, I'd like to get more people involved in the political process and create a leadership ladder so that more emerging leaders are ready to take the reins when I step off the council. One of the greatest ways to make a more resilient Fairfax is to support more community leaders. 
Any political mentors?
My father, the late Anthony Cutrano, was a critical mentor in my life. At an early age, I witnessed my father get much more politically involved. I saw him pour his heart and soul into good works to bring communities together — to bring the country together — developing ways to honor and support fallen military personnel and their families. His passion was palpable, he always dreamt big, and his talent for public speaking and community organizing helped him manifest his vision. 
My friend and mentor, the late Huey Johnson, is another person that comes to mind. Huey had a miraculous career in the land saving business — first with the Nature Conservancy and then as the founder of the Trust for Public Land. In the 70s, Huey was tapped to become Jerry Brown's Secretary of Natural Resources. Huey always spoke truth to power, he was persistent, he made it through the halls of power with his integrity intact, and he created an envious work/life balance that allowed him to have a storied, sixty-year career in the environmental movement. 
Finally, I have treasured the support and guidance I have received from Mayor Renee Goddard here in Fairfax. As I studied civic leadership in graduate school, I came to find that Renee exemplified so many of the traits that I admire in a community leader. She is in the community… constantly. As an elected, Renee is highly visible and is willing to roll up her sleeves and get to work at a moment's notice. She brings her whole self to the task of caring for our neighbors. 
All three have provided me with valuable lessons that have helped me grow as an individual and as a community member.
Any favorite political movies?
I'm not a big political movie buff. Over the years, after learning my name, people have periodically brought up Peter Sellers' role as "Chance the Gardner" in the 1979 film Being There. It is a classic. The movie is a nice blend of art, satire, serendipity and contemporary political machinations. Plus, it really validates the whole notion that at least 50% of life is showing up! 
Age: 25
New position: Marin County Board of Education Trustee, Area 4
Years lived in Marin: 2
What sparked your interest in local government?
I believe in the power and brilliance of young people, and want to do everything that I can to ensure their schools are safe, nurturing and empowering. The reality is that Marin is the most racially inequitable county in the state of California, and the LGBTQ+ students I work with often talk about Marin as though it is still in the "don't ask, don't tell" era. It just didn't feel possible for me to live here knowing that there are such huge disparities and not take action in every way that I can. In terms of running for office specifically, over the past 7 months I witnessed marginalized community members give hours of testimony and make direct asks to elected officials to ensure they felt safe and protected in our county. I witnessed these elected officials make decisions directly in opposition to their constituents' needs and demands. I was part of a group of grassroots leaders, including Samantha Ramirez, Brandon Johnson and Robbie Powelson, who stepped forward in the hopes of becoming the elected leaders our communities deserve.
Why do you think the role of local government is crucial for the community?
The decisions that local elected officials make have huge impacts on the communities they serve, and local leaders often make the decisions that impact our daily lives most! Electing local leaders who are grounded in the communities they serve, and will stay connected to those communities, gives democracy the power to actually bring about change in our communities. There's now an LGBTQ+, first generation college student, who works with teachers and students daily on the County Board of Education. I faced barriers in my own education, and know the barriers students in school face today — that's where I will make decisions from. There's huge potential for local elected officials to work side-by-side with their constituents to build communities where we can all thrive. 
What do you aim to accomplish during your tenure?
As a queer elected official and the youngest person currently in office in Marin, I hope to be an example of a brave leader who will do what is necessary to fight for the needs of students, teachers and families. I am committed to taking action in solidarity with young people and BIPOC community leaders, and am excited to forge deeper connections between Marin residents and the County Board of Education. I aim to address the staggering disparities in access, achievement, health and wellbeing that impact LGBTQ+ students, students of color and students with disabilities. 
Any political mentors?
The students I work with are my mentors. They embody the values that we strive to build our society around. They help me stay hopeful, and remind me of the urgency of addressing systemic oppression. And especially, they sustain the belief that we can and must create communities where all people thrive. These young people will accept no less than that, so why should I? 
Any favorite political movies?
I love the movie Pride! It is about the power of LGBTQ+ and union solidarity, and shows just how strong the people can be when we have each others' backs.
Age: 33
Position: Former TUHSD Board of Trustees Candidate
Years lived in Marin: 30
What sparked your interest in local government?
Marin County's vast inequality, its ongoing racism and continual marginalization of historically oppressed people. There is a real need to make adjustments to our social and structural patterns and one of the most impactful spaces to do that work is within the educational system. By running for office, you're operating under the belief that your perspective can add something that is currently missing from the discourse and decision making that has taken place. As an activist, there came a point where I realized that it would be difficult for the community to move forward in the direction it needs to go without getting the votes from the people in power. So I ran.
Why do you think the role of local government is crucial for the community?
Local government directly impacts us. Decisions on what we do with our land, how we're policed, how we meet the basic needs of the people in our community. We can go a long way towards creating the community that we envision, our ideal, through local government. 
What do you aim to accomplish during your tenure?
I've always said that there was going to be the same amount of work the day after the election, whether I got in or not. I'm going to continue to push antiracist policies at the district through the anti-racism task force. I'm going to continue to push for police-free schools, restorative justice practices, sustainability, solidarity with the Coast Miwok, mutual aid, ending the terrorism of ICE on our immigrant community, advocating for the underhoused, supporting the LGBTQ+ community in any way that I can and hopefully more. 
Any political mentors?
The amount of people in local government in Marin that look like me are very, very few. I think it's more of a situation where I'm trying to put myself into a position where I can be a mentor for others. The hope is that by running, I'm opening the door a little bit further for the next young candidate of color and can help to guide them through.  
Any favorite political movies?
I'm going to keep it local and go with Milk starring Sean Penn.
---
How to help:
Consider supporting one of these local nonprofits that urgently need support during the pandemic.
---
More from Marin:
---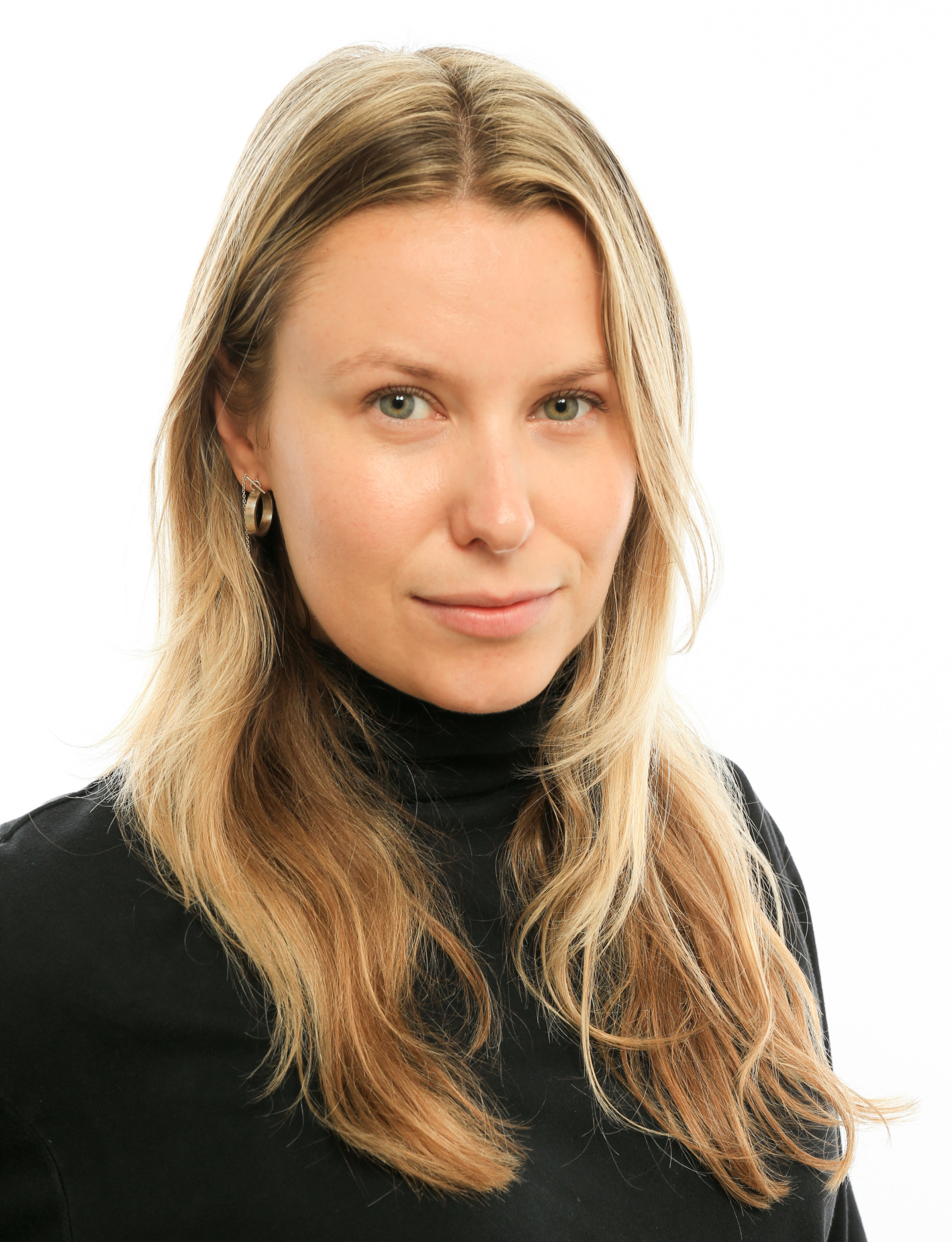 Kasia Pawlowska loves words. A native of Poland, Kasia moved to the States when she was seven. The San Francisco State University creative writing graduate went on to write for publications like the San Francisco Bay Guardian and KQED Arts among others prior to joining the Marin Magazine staff. Topics Kasia has covered include travel, trends, mushroom hunting, an award-winning series on social media addiction, and loads of other random things. When she's not busy blogging or researching and writing articles, she's either at home writing postcards and reading or going to shows. Recently, Kasia has been trying to branch out and diversify, ie: use different emojis. Her quest for the perfect chip is a never-ending endeavor.