Not everybody is at the same place at the same time during this pandemic. Some people are comfortable going out to eat and drink and some people are not. At least not yet. And outdoor dining and drinking is not everybody's cup of tea to begin with. However, the restaurant and bar industry has always been about flexibility, providing options, seeing what people want, and then delivering it to them. In many cases delivery has been the key. It certainly is during a shelter-in place.
History tells us that 1919's Spanish Flu pandemic struck right as Prohibition began. Those poor bastards. Luckily for us, California's Alcoholic Beverage Control went the opposite direction when SIP first started, immediately loosening up the rules on alcohol purchases, as well as allowing restaurants and bars (and distillers) to sell both cocktails and liquor to-go, all firsts in California's history. The ABC even went further for on-sale alcohol licensees, allowing them to extend service on to outdoor sidewalks and into their parking lots. And the ABC did all that even before anyone asked. 
So, now there are a plethora of adult beverage options available that could never even have been dreamed of five months ago. Much of it can be confusing, so we've taken the liberty of assembling a few of our local favorites. Please help support these local businesses by taking advantage of these new rules, rest assured they won't last forever. Adaptability is the key in this SIP environment, both as a customer and as a business, when dealing with fluid situations it is always prudent to stay liquid: hours, products, and availability are all subject to change without notice.  
Best Outdoor Dining with Full Liquor
"Halting indoor dining wasn't such a bad thing for us," says Rick Enos, general manager of the Trident restaurant in Sausalito whose career includes managing other Marin landmark restaurants like Victoria's Station and the Cantina. "When it's nice, people want to sit outside anyway." The Trident, with its sweeping panoramic view, really suffered when it was to-go food only. Now with fewer tourists, locals are getting the chance to reconnect with the landmark. A relatively new second deck (built in 2014) and the large main deck make for almost the same capacity as the restaurant had pre-covid using current social distance spacing. The Sausalito Louie and classic Cioppino are still delicious and become more so when washed down by the classic Trident Tequila Sunrise, invented there in the mid-1970s. And that view, sitting on the dock of the bay is still sitting on the dock of the bay, even during a pandemic. 415.331.3232
If Sam's Café could survive Prohibition (the restaurant is 100 years old this year) without cocktails, it can certainly survive this, with them. Their spectacular outdoor deck is still the spot to see and have been seen (who even knew they offered indoor dining?), if only from slightly further away. No surprises here, either on the menu or at the bar; oysters, calamari etc. But haven't we had plenty enough surprises already this year? 415.435.4527
Best Outdoor Dining with Beer and Wine
Watershed restaurant located in the newly remodeled Mill Valley Lumberyard certainly had made a local splash when it opened last year. But its abundant outdoor seating (in the now expanded lumberyard) has become a wellspring of outdoor freedom during this lockdown.  "I've never been interested in the fast casual places where you get a number and find a seat. I find it socially cheap," says Ged Robertson, owner and operator of Bootjack Wood fired Pizza, Watershed, and the Shoreline Coffee Shop. "That was until we were able to utilize it."  Special yard dogs — bratwursts with peppers, mustard, and onions — along with Asian vodka (allowed with a beer and wine license), great beers on tap and a simply delicious wine list might just make you forget all about indoor seating. "The fast casual actually helps protect our staff," says Robertson. "Nobody has to be serving at a table when people are maskless while eating, drinking and having a good time." We call that a win-win. 415.888.2406
The Iron Springs Public House in San Rafael might be closed, but their sister restaurant, the Iron Springs Pub in Fairfax is not. House ale-braised BBQ pork sandwiches or giant bacon cheese pretzels are sure to soothe anyone's anxiety. And all are available with Iron Springs special Shelter Melter Ale, a 6.7% pale ale brewed on the same day that the original shelter in place went into effect. Now, that was foresight. If the Melter won't work for you, Iron Springs has 15 other beers to choose from, many of them award winning, everything from Kolsch to Imperial stout. 415.485.1005
Please remember that restaurants and bars will only stay open if we all follow the rules. Always wear your masks when not eating and drinking and please practice social distancing at all times. There is a saying in the hospitality industry: do it right, do it once, do it wrong, and do it over. Let's do this right and be done with it.
The 2020 Drink Category was sponsored by Bon Air.
---
How to Help During Covid-19
There are so many deserving nonprofits that need your help right now. For more organizations to support, check out the nonprofits here or GoFundMe, where they're matching donations on Giving Tuesday Now for select charities.
---
More from Marin:
---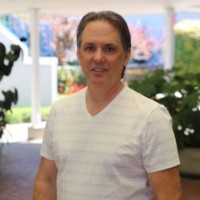 Jeff Burkhart is the Barfly columnist for the Marin IJ, the author of Twenty Years Behind Bars: The Spirited Adventures of a Real Bartender, Vol. I and II, the host of the Barfly Podcast on iTunes and an award-winning bartender at a local restaurant. Follow him at jeffburkhart.net and contact him at [email protected].