Anyone in the alcohol business knows that one cannot mix cannabis (neither CBD or THC) with alcohol, legally, at least not professionally. But as amateurs we can do what we want to in the safety of our own homes. That said, proceed with caution.

"Artet is born from the idea that cannabis is the perfect aperitif," says Artet co-founder Maxwell Spohler, 25. "Capable of opening the mind, mood, and palate." Labeled as an "infused Italian style beverage" Artet is alcohol free, so it is immune to the licensing requirements needed for ethyl alcohol. 
"Artet's identity combines the rituals of French and Italian cocktail culture with the sociability of cannabis culture," Spohler says. "We drew a lot of inspiration from the aperitif lifestyle celebrated in Campari and Martini posters from the 1930s and the idea of bringing people together over good food, good conversation, and most importantly good drinks."
Deriving its bitter taste from gentian Artet serves as a great substitution for Campari or amaro in cocktails, but only in the amateur realm. Make no mistake, Artet is a THC product and not a CBD one. There is definitely a psychoactive effect. Artet contains 2.5mg of THC per serving and the bottle comes with a convenient dosing cap reminiscent of Prohibition era medicinal whiskeys. 
Currently ONA is the only Marin retailer of Artet, and only delivers to the greater San Rafael area. A 750ml bottle is $55. Order online, by phone, or by text message. 415-909-0382
Kikoko offers cannabis tea deliveries free on orders of $100 or more. Online ordering for delivery only. Their website lists a recipe for a "Mellow Mule:" 4 ounces Kikoko Sypmpa-Tea (turmeric and ginger), 4 ounces of ginger beer and a squeeze of lime juice. Remember you can always add a shot of vodka or use alcoholic ginger beer at your own home if you want to. Sympa-Tea is $8 for a single pouch, $24 for four pouches, and $56 for 10. 3mg THC/20mg CBD per serving. Some assembly is required. Other flavors and other recipes are also available.
Nice Guys Delivery offers a selection of Cann "social" tonics: grapefruit rosemary, blood orange cardamom and lemon lavender. Gee, we wonder what you could mix tonic with? Whatever it is we bet it is delicious. Cann's tonics are low calorie and include organic agave nectar, organic lemon juice, natural lavender flavor, and of course, cannabis extract. 2mgTHC/4mgCBD per serving. $7 each or $30 for a six pack. 415.855.5914

If you're a fan of marijuana but don't mix well with alcohol, then this "wine" is for you. De-alcoholized California grapes are used to produce these beverages that are then infused with premium cannabis. Offered in various blends of THC and CBD, Viv & Oak wines are low in calories and carry little risk of going overboard as with certain edibles that hit like a brick wall hours later. This is due to the company's "nano-encapsulation" process that speeds up the effect of the cannabis, which you can feel after 10 to 15 minutes. A 750ml bottle is $35. Online ordering is available through Mission Cannabis Club. 415.970.9333
The 2020 Drink Category was sponsored by Bon Air.
---
How to Help During COVID-19
There are so many deserving nonprofits that need your help right now. For more organizations to support, check out the nonprofits here or GoFundMe, where they're matching donations on Giving Tuesday Now for select charities.
---
More from Marin:
---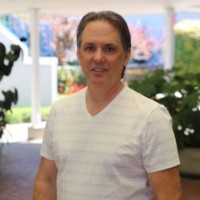 Jeff Burkhart is the Barfly columnist for the Marin IJ, the author of Twenty Years Behind Bars: The Spirited Adventures of a Real Bartender, Vol. I and II, the host of the Barfly Podcast on iTunes and an award-winning bartender at a local restaurant. Follow him at jeffburkhart.net and contact him at [email protected].