While there are plenty of practical pandemic reasons not to go out, no matter what the circumstances, having the county's best drinks delivered to you never seems like a bad idea. Here's local drinks expert Jeff Burkhart's top picks:
Best Local Liquor Delivery
415.332.4858 & 707.343.1805
"We initially had to lay people off because our tasting rooms were closed down," says proprietor Scott Hanson. The new ABC rules made it possible for small scale distilleries to sell more product directly to consumers than ever before. Hanson of Sonoma was one of the first to switch gears, first bringing back staff to produce hand sanitizer for first responders in the Bay Area, and then introducing a bevy of products available for delivery, including their entire line of fine organic grape vodkas (habanero, Meyer lemon, espresso, etc.), their exceptional single malt Double Barrel Whiskey, as well as cocktail kits and pre-batched cocktails. Does anyone know how to make cucumber gimlets at home? Hanson's does. And they come pre-batched: 4 cocktails for $25. 
"We are sending out drivers everyday with deliveries for a straight $10 flat fee, which covers the driver's gas," says Hanson. "It was a way to bring back employees who had been working in the tasting rooms. In many cases if you order before noon, we can deliver it the same day."
Curbside and standard shipping are also available from Hanson. Calling either Sausalito or Sonoma will yield the same delivery results.
Best Local Wine Delivery
415.662.2046
"I've been marching towards this horizon one way or the other, not knowing how it would totally drop into a very specific and current context like we have today," says proprietor and delivery driver Patrick McNeil. "Obviously, none of this was in response to the pandemic but I already was planning to do exactly what I am doing now prior to it."
Wines That Deliver is a winery that operates under both the names Ellen Redding and Brainchild. Their Ellen Redding label is for Marin County wines only and currently produces a chardonnay and a pinot noir both sourced from Stubbs Vineyard in West Marin, as well as a Paydirt blend that incorporates 2% cabernet sauvignon from Pacheco Ranch in Novato. McNeil plans to add a 100% cab from Pacheco and a cab/montepulciano/pinot noir blend using grapes from Pacheco Ranch, McEvoy Ranch and Stubbs. His 2018 pinot noir is a particularly delicious example of what West Marin pinot noir can be: concentrated blackberry, bright acidity, and relatively low alcohol. Wines That Deliver will deliver any of their wines (they also have non-Marin wines) anywhere in Marin County. Their six bottle sampler is a great value and includes both tax and delivery. And if you catch McNeil on a good day, he might even consider delivery outside of Marin. Wines That Deliver will also standard ship their wines,
415.785.3408
After a handful of successful years in San Francisco, West Coast Wine and Cheese owners Chris and Lindsey Wanner were ready to take on another outpost, and Mill Valley proved to be the ideal place. After one year in its new location, the wine bar nabbed an 'Award of Excellence' for its wine program from Wine Spectator and the pandemic hasn't stolen their thunder. West Coast Wine and Cheese now delivers its rotating selection of over 350 fine wines, as well as an assortment of food, including Fatted Calf charcuterie, Rustic Bakery crackers and Cowgirl Creamery cheeses. The more wine you order, the more you save, and there is an extra 15% off when you buy any four or more bottles.
Best Local Wine
415.435.3499
If you live in Southern Marin, Tiburon Wine's proprietor, Jerry Horn aka "Dr. Champagne" will be happy to perform a house call on minimum orders of $100. Tiburon Wine carries several wines by Marin's own Skywalker Ranch and features over 75 different champagnes on their list! And their prices are quite reasonable too, mostly in the $20 through $70 range. Check out this very extensive wine list online and then call and make your appointment.
For more, read our to-go cocktails list.
Please remember that restaurants and bars will only stay open if we all follow the rules. Always wear your masks when not eating and drinking and please practice social distancing at all times. There is a saying in the hospitality industry: do it right, do it once, do it wrong, and do it over. Let's do this right and be done with it.
The 2020 Drink Category was sponsored by Bon Air.
---
How to Help During Covid-19
There are so many deserving nonprofits that need your help right now. For more organizations to support, check out the nonprofits here or GoFundMe, where they're matching donations on Giving Tuesday Now for select charities.
---
More from Marin:
---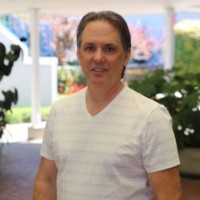 Jeff Burkhart is the Barfly columnist for the Marin IJ, the author of Twenty Years Behind Bars: The Spirited Adventures of a Real Bartender, Vol. I and II, the host of the Barfly Podcast on iTunes and an award-winning bartender at a local restaurant. Follow him at jeffburkhart.net and contact him at [email protected].