Every so often new arts, culture or community venues open up, expanding the richness of where we live. Here are the new ones you should know about:
After opening a flagship in San Francisco in 2018, founding partners Sean and Josh Breuner along with VP of Operations Francesca Huson — all Redwood High alumni ­— are bringing their neighborhood coworking concept to downtown San Rafael in June. The tiered private membership program offers dedicated workplaces for remote work as well as amenities including conference rooms, concierge services, special events and a beverage program. "Opening in San Rafael is truly a homecoming for us," says Huson.
835 5th Avenue, San Rafael; 415.783.9942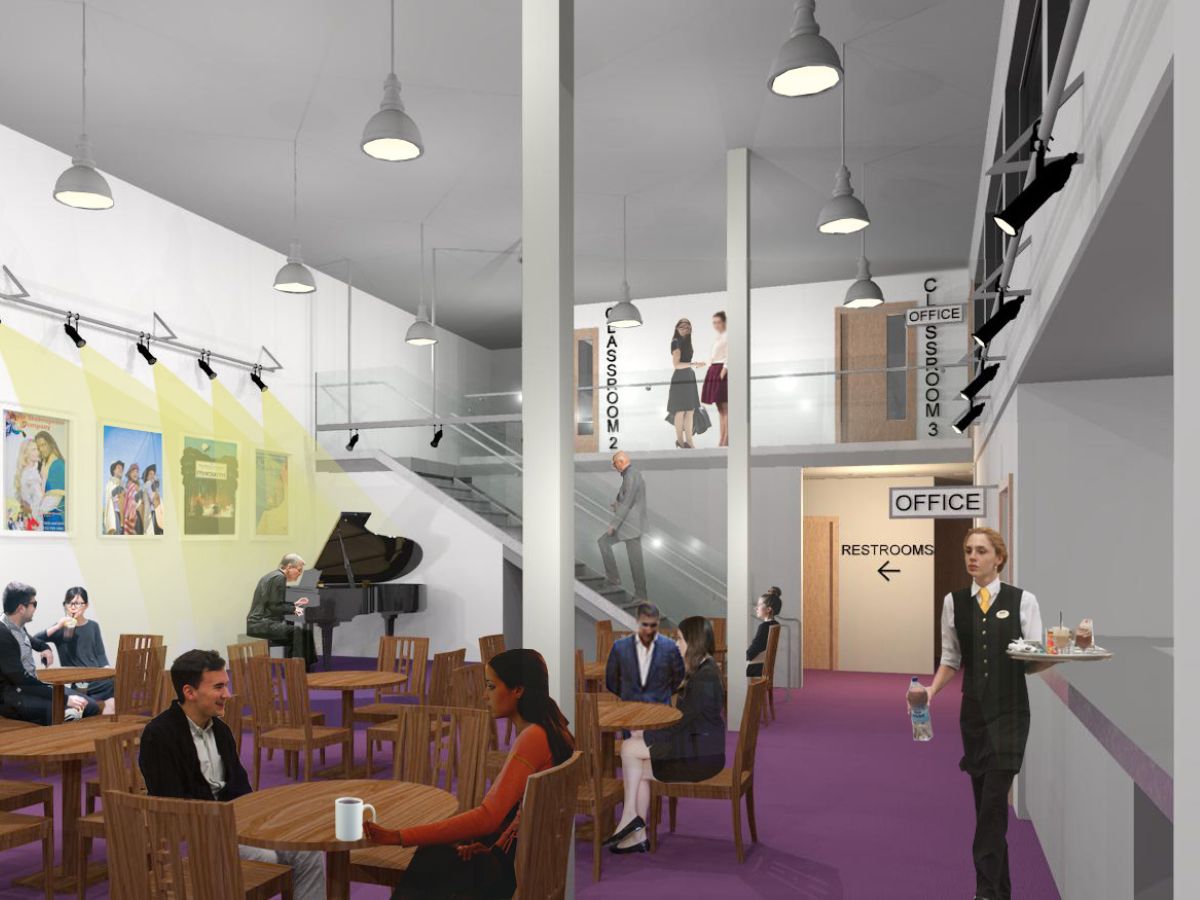 After a six year renovation project, a 165-seat indoor theater from Marin's long-running theater troupe will bring new energy to the former Heller's for Children Store sometime this spring. Just five blocks from their current stage at Forest Meadows Amphitheatre, which is subject to the elements, the new indoor facility will create something of a cultural corridor through East San Rafael, hosting various new works, plays, musicals, workshops, and community events in this new space. "Our dream is for this center to become a home to Shakespeare for social justice, learning and discovery and a safe space for public gathering," said Managing Director, Lesley Currier.
514 Fourth St, San Rafael; 415.499.4488.
Set to open this summer about a block from the Mission San Rafael Arcángel, AC Hotel San Rafael by Marriott, marks the arrival of the boutique hotel brand to Marin. Floor to ceiling windows in the 140 guest rooms and fitness center will offer views over the community but the chatter is sure to be about Above 5th, the rooftop bar and lounge. Look for a seasonal cocktail program and menu of small bites at night or for brunch around the firepit. The brand's signature AC Kitchen will offer breakfast and the AC Lounge will serve tapas alongside wine, craft beer and cocktails on the lobby level.
1201 Fifth Ave, San Rafael; 628.336.5600
Anthony Meier, president of the Art Dealers Association of America, relocated his namesake gallery from San Francisco to Mill Valley in late last year. "Having operated out of a residential building in San Francisco for the past four decades, it has always been part of our ethos to go against the grain and have dedicated art-lovers seek us out," says Meier. The inaugural exhibition, "In the Shadow of Mt. Tam," runs through March 13 and explores the rich legacy of artists working in Marin County between the 1940s and the 1970s.
21 Throckmorton Ave, Mill Valley; 415.351.1400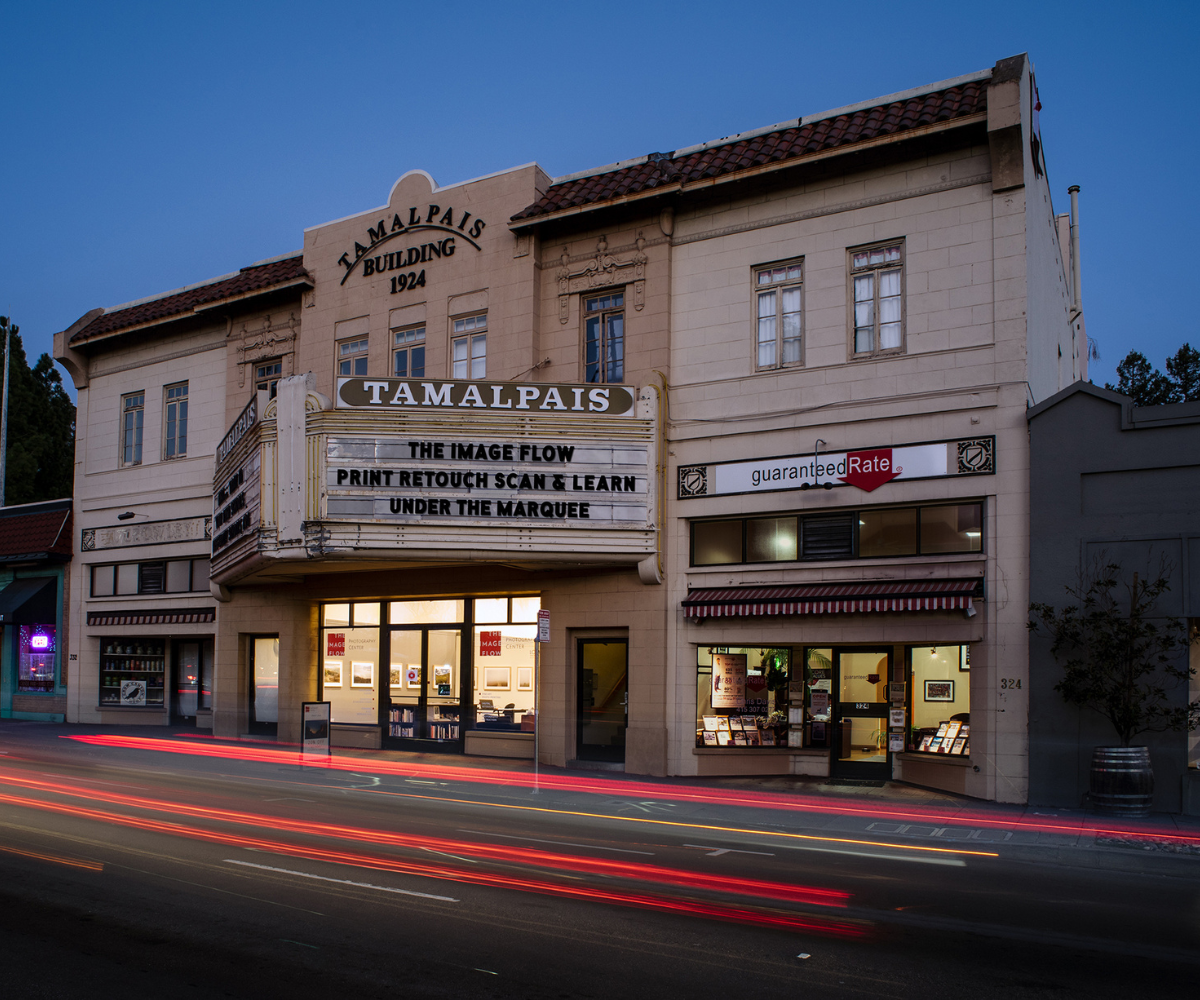 After 13 years in Mill Valley where they still reside, owners and founders Stuart and Jacqueline Schwartz moved their gallery and business, which hosts exhibitions and specializes in fine art prints, to downtown San Anselmo. "The Image Flow is all about photography," says Stuart, who worked as an advertising photographer for over 40 years. The duo also offer photography workshops in a class setting and on location, art reproduction and retouching, and the digitizing of slides, negatives, old movies and video tapes to support family legacies.
328 Sir Francis Drake Blvd, San Anselmo; 415.388.3569.
After 39 years in San Francisco spent nurturing the careers of artists such as Janine Antoni, Larry Bell, Sarah Cain, Leonardo Drew and Teresita Fernández, owner Anthony Meier moved his gallery to Mill Valley, the home of business partner Lauren Ryan. Plans are in place to open on January 31 with a kick-off exhibition, "In the Shadow of Mt. Tam," focusing on Marin County artists from the 1940s through 1970s, including William T. Wiley, Jay DeFeo, Luchita Hurtado, Barbara Solomon and Jess Collins. "The exhibition will explore the rich cultural history of this unique place and serve as an homage to our new gallery home and community in Marin County," Meier says.
21-23 Throckmorton Ave, Mill Valley; 415.351.1400.
Wedged between Chipotle and Peet's in San Rafael's Northgate Mall, a jewelry making studio, event space and workshop from Amy Fitzgerald and Kelly Konis opened in late October. The duo, local residents and friends since high school, left the corporate world to bring the experience of making jewelry to their community. Choose from over 35 gemstones to create a ring, bracelet, pendant or pair of earrings in one of their guided workshops.
5800 Northgate Drive, Suite 150, San Rafael; 415.471.7874
---
Christina Mueller is a long-time Bay Area food writer. She hails from the East Coast and has spent way too much time in South America and Europe. She discovered her talent as a wordsmith in college and her love of all things epicurean in grad school. She has written for Condé Nast Contract Publishing, Sunset, and the Marin Independent Journal, among others. She volunteers with California State Parks and at her childrens' schools, and supports the Marin Audubon Society, PEN America, and Planned Parenthood. When she is not drinking wine by a fire, she is known to spend time with her extended family.