A new wine bar in Tiburon adds to the town's energy as an emerging food and drink destination, F3 pivots to Mediterranean in Sausalito, a plant-forward restaurant lands in Novato and other newsy bits from around Marin and the Bay Area.
Fifteen wines by the glass, 90 by the bottle and a handful of local beers are available at this intimate wine bar and wine shop in downtown Tiburon from Tiburon Tasting Trio partners S.G. Ellison, John Hoffman and Peter Wholfeiler. Look for rare and hard-to-find bottles to enjoy onsite at one of the bistro tables or from a comfy, velvet-lined club chair or to go. Plans are in the works for chef-prepared plates from Bungalow Kitchen by Michael Mina, but for now, there are cheeseboards featuring Rustic Bakery crackers and Cowgirl Creamery's Mt Tam and a "fish and chips' plate featuring caviar from nearby The Caviar Company are on hand.
34 Main St, Tiburon; 415.889.5585
Eat & Drink
Olivier Souvestre is back as executive chef at the latest project from the Souvestres, which opened in October. At the Mediterranean restaurant, which takes influence from Greece, Italy, Spain, the Middle East and yes, France, the menu includes a mezze plate with muhammara, dolmas, mutabal (an eggplant dip), and a kofta burger with tzatziki and green zhug on a focaccia bun — and a wine and cocktail list to match. "Our cuisine is meant to be convivial and shared," says co-owner Susannah Souvestre. Why not at the bright blue and white bar?
39 Caledonia St, Sausalito; 415.887.9047
View this post on Instagram
A West Coast brand of plant-forward cafés set roots in Novato in late October. A lentil burger with slaw and barbecue beet sauce is right at home alongside wholesome bowls of quinoa and veggies and a breakfast burrito stuffed with eggs, potatoes and cheese. All menu items can be customized to suit dietary needs — just be sure to state your preference when ordering at the counter.
464 Ignacio Blvd, Novato; 415.475.1128
Owner Tammy Parr raised her three children in San Anselmo and found it the perfect place to launch a mobile coffee shop in a vintage camper last summer. Situated at Yolanda Station, halfway between San Anselmo and Fairfax, Parr's tiny café sports a menu of macchiatos and espressos pulled from an authentic Italian espresso machine, but the sweet and savory bubble waffles (from a Hong Kong trend) and doughnuts are not to be missed. 
1119 San Anselmo Ave, San Anselmo; 415.450.1100
Calistoga welcomed a Four Seasons Hotel and its onsite restaurant this fall, where resort executive chef Shaun Acosta works with a delicate hand to turn out shareable plates of duck ham with espelette and orange confiture or caviar with sourdough blinis and larger plates of steelhead trout with radish and black garlic or a signature pressed chicken with butternut squash, fresno peppers and popped black rice. Sweeping views from the terrace, bar and dining room of rolling hills studded with vines reinforce the wine list that pays homage to Calistoga.
400 Silverado Trail, Calistoga; 707-709-2100
In collaboration with chef Corey Lee (three Michelin-starred star Benu, In Situ), head chef Jeong-In Hwang opened a restaurant in San Francisco's Mission District that leans into the duo's Korean cultural background. A tilt toward home cooking but favoring seasonal ingredients and modern techniques means classic dishes like bibimbap feature seasonal vegetables and jjigae (kimchi stew) served alongside five-year doenjang-seasoned clams. Pair it with a soju cocktail or a glass of chablis from the European and American-sourced wine list.
2170 Bryant Street, San Francisco; 415.868.4479
Extras, if needed
Shop
Known for the global array of knives and kitchen tools, this full-service cutlery shop in the Mission District neighborhood of San Francisco opened a pantry in November. From shiro koji and gochugaru to dried porcini and hominy grits, owners and life partners Kelly Kozak and Josh Donald bring the same eye to global sourcing of foods and spices that they do to kitchen tools.
766 Valencia St, San Francisco; 415.355.0773 
View this post on Instagram
A memorable Thanksgiving dessert of banana pudding was the spark that inspired San Francisco native Quanisha Johnson to open a stand at the San Francisco Ferry Building that celebrates the joy of pudding. Thirty flavors, including almond croissant, butterscotch and brownie bread pudding and seasonal cobblers such as peach cobbler à la mode, boast a center of vanilla custard, a base of butter-infused Nilla wafers and a crumble topping that must be tried to be believed.      
San Francisco Ferry Building, San Francisco
---
More from Marin:
---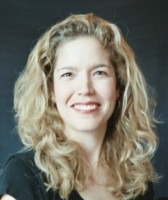 Christina Mueller is a long-time Bay Area food writer. She hails from the East Coast and has spent way too much time in South America and Europe. She discovered her talent as a wordsmith in college and her love of all things epicurean in grad school. She has written for Condé Nast Contract Publishing, Sunset, and the Marin Independent Journal, among others. She volunteers with California State Parks and at her child's school, and supports the Marin Audubon Society, PEN America, and Planned Parenthood. When she is not drinking wine by a fire, she is known to spend time with her extended family.