In 2015 we had some fun with our opening shot to our Tastemakers article in my dining room reenacting The Last Supper. We had a few more than the 12 needed to complete the image, but it was fine, the shot worked. For the Tastemakers 2016 story, we stumbled up on the gorgeous new HenryBuilt Showroom in downtown Mill Valley and decided to stage our "too many chefs in the kitchen" photo shoot here. Tuesdays at 2pm seemed to work best for chefs, and we ended up with 27 chefs camera ready in their chefs coat or restaurant apron. The rest was up to photographer Lori Eanes to get everyone in the frame. From left to right they are: Fabio Cocom, Erin Miwa, Eduardo "Edy" Magana, Glenn Miwa, Victor Viera, Tory Monahan, Matthew Carrerow, Michael Brady, Ben Balesteri, Bob Simontacchi, Tony Weston, Neka Pasquale, Josh Calderon, Ged Robertson, Todd Shoberg, Nick Abrams, Michael Pihl, Sam Ramadan, Mike Polite, Norman Louie, John Oyarzun, Laura van Galen, Crystal Davis, Noel Viera, Peter Shumacher, Curtis Silbermann and Robert Price.
As a reminder, to determine the Tastemakers, we put out a survey from June to August asking our readers where their favorite spot for breakfast, lunch, dinner, dessert, bar bites and cocktails were. We picked the top five in each category, then went out to each restaurant or bar to get a photo of their most popular item in the category. We ask the chef/owner what their favorite spot in that category is, as well. The end result is you, the reader, are now armed with at least 60 places in Marin County to add to your list of places to try.
A huge thank you to HenryBuilt for letting us mess up your showroom. Here's some more information about the Henrybuilt Showroom:
Founded in 2001 to create the first American kitchen 'system', Henrybuilt recently opened shop in Mill Valley. The new showroom, its first in California, is housed in a renovated 4000-square foot auto mechanic garage. The space is designed to highlight Henrybuilt's focus on user experience, as well as its ability to create tailored design solutions for every room in the home. The company has already completed over 500 projects in the state, attributing its success to design leaders in California who recognize the benefits of a systems approach to kitchen design, and Henrybuilt's unique ability execute a whole solution at a high-craft level.​
The showroom is located at 356 Miller Ave in Mill Valley. Phone: 415.360.2915.  Find us on Instagram @Henrybuilt. www.henrybuilt.com
Check out the video below for a look at the photo shoot.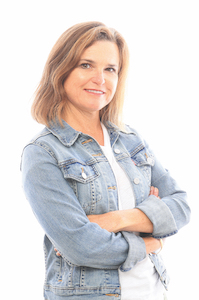 Mimi Towle has been the editor of Marin Magazine for over a decade. She lived with her family in Sycamore Park and Strawberry and thoroughly enjoyed raising two daughters in the mayhem of Marin's youth sports; soccer, swim, volleyball, ballet, hip hop, gymnastics and many many hours spent at Miwok Stables. Her community involvements include volunteering at her daughter's schools, coaching soccer and volleyball (glorified snack mom), being on the board of both Richardson Bay Audubon Center. Currently residing on a floating home in Sausalito, she enjoys all water activity, including learning how to steer a 6-person canoe for the Tamalpais Outrigger Canoe Club. Born and raised in Hawaii, her fondness for the islands has on occasion made its way into the pages of the magazine.