Growing up in Mission Beach in Southern California, Greg Friedman was on a surfboard every chance he had. At a young age, he discovered that surfing did more than quell his appetite for adventure, it also fueled his deep passion for the ocean, the place where he says "all life begins."
Years later, as the founder and CEO of Bay Area-based wealth management firm Private Ocean, Friedman's reverence of the ocean has impacted the company's culture. Recently the firm formed a partnership with The Marine Mammal Center, a non-profit dedicated to advancing global ocean conservation through mammal rescue and rehabilitation, scientific research and education.
Greg Friedman surfing in Mission Beach in 1979
The Marine Mammal Center (TMMC) centers its work on three areas. The first and foremost is animal care, which consists of rescuing marine mammals in distress who have been tangled in debris, prematurely separated from their mothers, poisoned, bitten by a shark or otherwise ill. Responding to more stranded marine mammals than any other organization of its kind in the world, it relies on a network of 1,200 volunteers to help with rescues over a 600-mile stretch of California coastline, and also operates a satellite rescue hub on the Big Island of Hawaii dedicated to Hawaiian monk seals. Sick and injured animals are expertly rehabilitated in its state-of-the-art veterinary facilities until they are ready for release back into their ocean habitat. In addition, the Center's veterinary experts are deployed all over the world to teach best practices on marine mammal care.
Second, the Center studies each animal that comes into the facility, researching unknown diseases and pathogens as well as why the animal became stranded in the first place, making the organization a major contributor to knowledge of marine mammal health and medicine. It partners with other scientists around the world to study the impact this has to the ocean's delicate ecosystem and to support endangered species conservation.
Lastly, the Center functions as a teaching hospital, offering instruction to veterinary students globally. It offers robust education programs, including public tours and school field trips. Reaching more than 100,000 children and adults per year, these programs foster ocean stewardship amongst the public as well as prepare engaged and knowledgeable veterinary professionals, who together will make a difference in the future of the world's oceans.
All of this makes The Marine Mammal Center a perfect philanthropic fit with Private Ocean. The firm has backed several of TMMC's release parties — events during which rehabilitated mammals are re-introduced to their ocean habitats. "There is such a feel-good aspect to seeing an animal, which has suffered a malady and recuperated from it, being sent back home to the open water," said Friedman, who attended a release party sponsored by Private Ocean on October 20. Private Ocean has also hosted events at The Marine Mammal Center's headquarters at Fort Cronkhite in Sausalito, giving its clients access to marine biologists and an exclusive look into the organization's work. The behind-the-scenes events have captivated the interest of Private Ocean's clients, several of which have lent their own financial support to the organization.
"Private Ocean has made a tremendous commitment to The Marine Mammal Center's mission by becoming an inaugural member of our First Responder Circle, a coalition of partners making impact investments that advance global ocean conservation," says John Warner, The Marine Mammal Center's director of development and marketing. "It is thanks to the extraordinary support of partners like Private Ocean that we can make a lasting difference for marine mammals and the environment."
In addition to supporting The Marine Mammal Center, Private Ocean has assembled beach clean-up days at China Camp, encouraging all employees to attend as part of the firm's dedication to community service. It also offers a sophisticated suite of ESG portfolios to enable clients to align their investments with their personal values.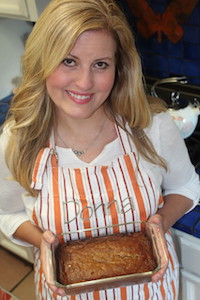 A freelance writer in Marin who writes about family, kids and parenting, Glass is the mother to one son, one dog and a hamster named Miss Geri. When she's not writing, trekking up steep hills in Marin or driving her kid to sports practice, she and her family spend time in their tiny cabin in Lake Tahoe. She avidly supports the California Academy of Sciences, a world class science museum and research institution, and the Institute on Aging which provides much needed services to Bay Area seniors and disabled adults. Glass is obsessed with baking the perfect loaf of banana bread, something she makes so often she no longer needs to look at a recipe card.