National Donut Day has arrived — wait, you haven't heard of it? This holey holiday always falls on the first Friday in June. Make sure to go early, when the donuts are their warmest, freshest and still available. Many of the shops close in the early afternoon, or when they sell out.
---
Johnny's Doughnuts 
The best picks can sell out quick at Johnny's Doughnuts, so get there early to grab an apple fritter, a crodough (croissant-doughnut hybrid) or one of the shop's famous sprinkle-soaked donuts. They also carry wheat-free and vegan treats. Really, anything at Johnny's is mmm, mmm good.
1617 4thStreet, San Rafael, 415.450.1866, johnnysdoughnuts.com
Donut Alley 
Any place called Donut Alley has got to be a winner. They offer a wide selection of cake, buttermilk and old fashioned donuts, plus glazed donuts shaped like feet. Sounds odd, but very popular with kids.
471 Magnolia Avenue, Larkspur, 415.924.4339. donutalley.com
Sunrise Donuts
In the Bay Area, it's not that uncommon to see shops that sell donuts and Chinese food under one roof, and this is one of those places. However, at this local favorite, the donuts are good, basic and reasonably priced.
175 Belvedere St., San Rafael, 415.721.0146
Golden Cream Donuts 
A basic donut shop that sells the basics plus unexpected pastries and treats. Reasonably priced.
508 Alameda Del Prado, Novato, 415.883.6388
Dunkin Donuts
Okay, it's a bit of a drive (and technically outside of Marin), but if you are craving a Dunkin, head up to Petaluma where you can grab their world famous donuts and coffee. Even better, if you purchase a beverage on National Donut Day, your donut is free. It's also one of the rare donut shops that stays open well into the evening.
435 N. McDowell Blvd, Petaluma, 707.408.2100, dunkindonuts.com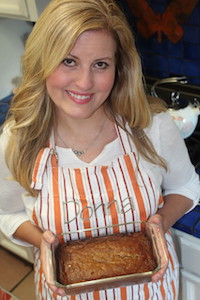 A freelance writer in Marin who writes about family, kids and parenting, Glass is the mother to one son, one dog and a hamster named Miss Geri. When she's not writing, trekking up steep hills in Marin or driving her kid to sports practice, she and her family spend time in their tiny cabin in Lake Tahoe. She avidly supports the California Academy of Sciences, a world class science museum and research institution, and the Institute on Aging which provides much needed services to Bay Area seniors and disabled adults. Glass is obsessed with baking the perfect loaf of banana bread, something she makes so often she no longer needs to look at a recipe card.