SMILEY'S HAS BEEN in continuous existence for more than a century. And thanks to current owner Don Deane, the former editor of the Coastal Post, the colorful history has not been forgotten. Said to be built for a young Captain Isaac Morgan, who arrived in Bolinas (or Jugville) in 1849, the iconic property survived Prohibition by blacking out all the windows but one and positioning a barber chair and other such paraphernalia in it so they were visible to passersby. The bar was then accessed through a secret door; the likes of Al Capone crossed the threshold. Other owners and names came and went until, in 1955, an Italian immigrant named Ismaele "Smiley" Biachini purchased the building. A meticulous refurbishing occurred in the 1980s under then-owner Robert Glen, who eventually passed it on to Deane. As of print time, the bar is for sale, but Deane promises to only sell to buyers who agree to retain the property's unique charm.
---
WHAT THEY SAY
Don Deane, former owner
Is Smiley's a dive bar? Absolutely.
Your definition of a dive bar? It's a tricky question. Extemporaneously it's a neighborhood bar that has an attraction for outsiders who want to be there to experience the bar. There is nothing polished about it.
Describe Smiley's. It is the oldest continuously operating saloon in the state of California. And there is always something that amazes the new visitor.
DIVE BAR CHECKLIST
Games? Yes, pool, video, pay computer, jukebox.
Celebrity photos? The 1800s version.
TV is always on? No.
PBR available? Yes.
Muddled cocktails? What?
Fake fireplace? No.
Food is served in bags? Yes. We also have corn dogs.
Smiley's T-shirts? When we have them.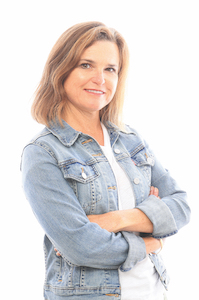 Mimi Towle has been the editor of Marin Magazine for over a decade. She lived with her family in Sycamore Park and Strawberry and thoroughly enjoyed raising two daughters in the mayhem of Marin's youth sports; soccer, swim, volleyball, ballet, hip hop, gymnastics and many many hours spent at Miwok Stables. Her community involvements include volunteering at her daughter's schools, coaching soccer and volleyball (glorified snack mom), being on the board of both Richardson Bay Audubon Center. Currently residing on a floating home in Sausalito, she enjoys all water activity, including learning how to steer a 6-person canoe for the Tamalpais Outrigger Canoe Club. Born and raised in Hawaii, her fondness for the islands has on occasion made its way into the pages of the magazine.