If there is one surefire takeaway from the madness of recent years, Marin reaaaaally likes bread and pastries. With more shops, farm stands, home bakeries and pop-ups in Marin to partake of yeasty sweet and savory treats, the only question is: which town boasts the best croissant or batard?
Corte Madera
Their unique shape is said to be inspired by the Germanic cake known as a Gugelhopf, but there is no need to "hopf" in-between its distinctive pointy ridges. Choose little bundlets or a regular size in a range of flavors from lemon and confetti to red velvet and, yes, pumpkin spice. 47 Tamal Vista Blvd, Ste G, Corte Madera; 415.924.2500.
San Francisco's original sourdough is available at its Corte Madera outpost as rounds and longer loafs. Hand-stretched sourdough crust also forms the base for the restaurant's San Francisco-style pizzas. The Village at Corte Madera, 1734 Redwood Highway, Corte Madera; 415.737.1849.
Fairfax
Though better known for its evening personality as a wine bar, the French café serves up fresh viennoiserie, pain au raisin, croissants and coffee in the morning. 71 Broadway Blvd, Fairfax; 628.253.5161.
Greenbrae/Kentfield
Strawberry shortcake is just one of the heritage (and seasonal) desserts perfected by the century-old bakery at Bon Air Center. Look for raspberry ricotta cheesecake wrapped in a croissant and princess cake among the many treats in the wide case. 292 Bon Air Center, Greenbrae; 415.461.3099.
Marble cake and vanilla cupcakes topped with pink or blue icing are just a few of the classic American treats on hand. There is also a gender reveal cupcake with a pink or blue center, visible only after the cupcake is sliced apart. 310 Bon Air Center, Greenbrae; 415.461.2253.
Larkspur
The location on the western end of Magnolia Ave is less well-known (except to Larkspur's pastry denizens) than the location at the Marin Country Mart, but the focaccia and pain de mie, poached pear croissants and apple cinnamon scones are a treat no matter where you eat them. 1139 Magnolia Ave, Larkspur; 415.925.1556 and 2017 Larkspur Landing Circle, Larkspur; 415.461.9900. (additional locations in Novato and Tiburon)
During the holiday season, panettone Milanese is a highlight of a bakery dedicated to the Italian pastry cannon. The rest of the year, you'll just have to settle for tartufo, tiramisu, apricot almond torta and pastries like sfogliatelle and cassata siciliana. 464 Magnolia Ave, Larkspur; 415.924.7478.
Mill Valley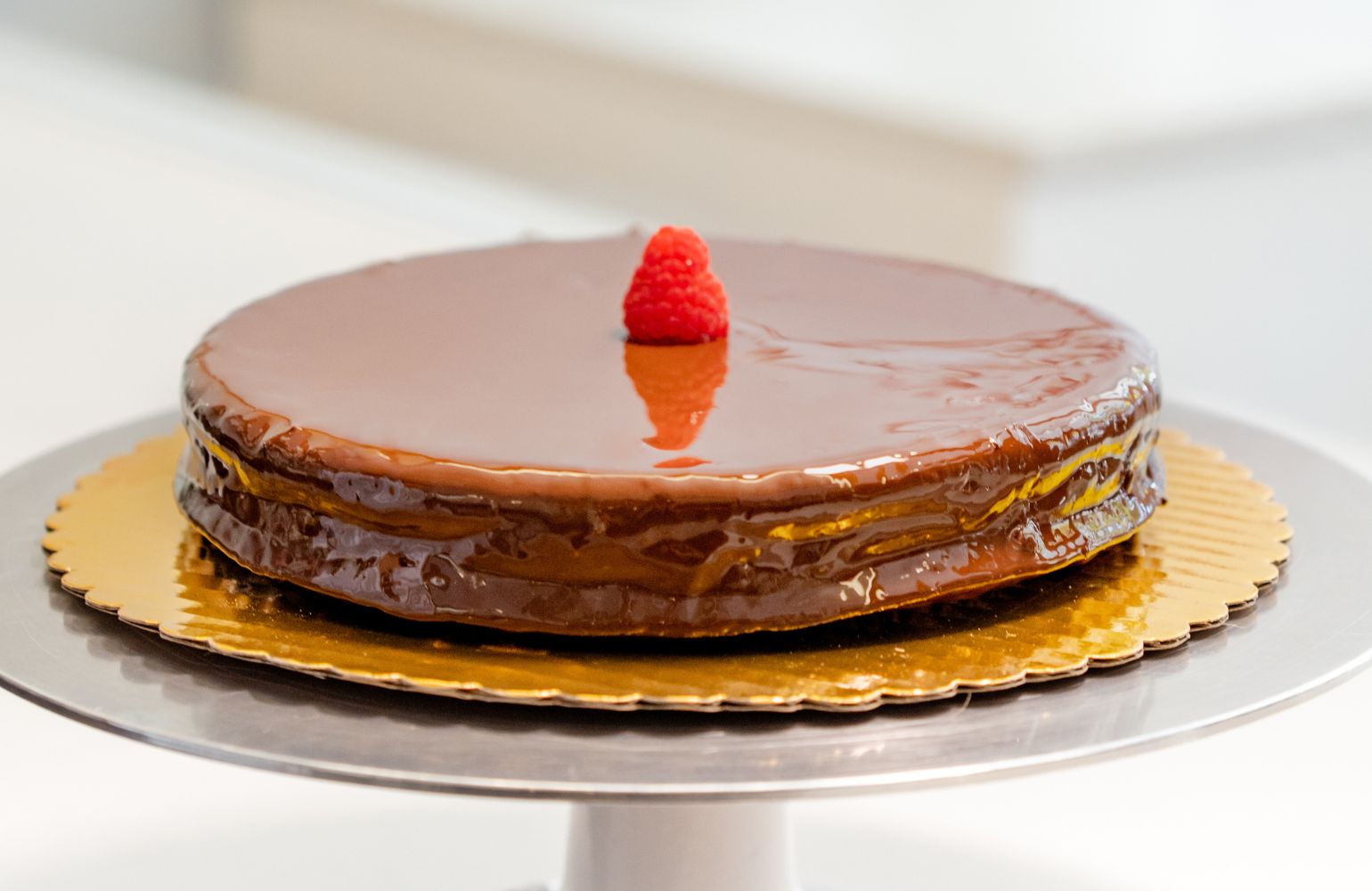 Karen Fong's seasonally-inspired kouign-amanns are filled with lemon curd, apple pie filling or Nutella. Or try the focaccia studded with seasonal vegetables. House made cinnamon buns are made of croissant dough and the sourdough baguettes with seeds and cranberries will tempt the incorruptible. Look for lavender scented scones with blueberries and lemon as the weather cools. 17 E. Blithedale, Mill Valley; 415.885.9862.
Breton-style crêpes and an assortment of French favorites like cinnamon buns, butter croissants, and kouign-amann attract the crowds at breakfast while flans et gâteaux and berry lemon danish honor no specific part of the day. 250 E. Blithedale, Mill Valley; 415.888.3695.
Stacey Waldspurger's pandemic pivot into a cottage bakery business quickly developed a booming following for her veggie-topped focaccia, frangipane tarts, blueberry cream muffins, chocolate cookies, and other Euro-American treats. 31 Sunnyside, Mill Valley.
Novato
House made levain toast, quiche (smoked ham and Marin French brie is forever) and sandwiches on griddled ciabatta are part of the appeal of this long-running bakery and café but it's the large assortment of cakes — from carrot and coffee crunch to St. Honoré and Black Forest — that have a dedicated following. 1719 Grant Ave, Novato; 415.892.7655.
The 100% gluten-free bakery makes seasonal treats like soft pretzels for Oktoberfest and s'mores for Fourth of July. Many items, like the gooey cinnamon roll, snickerdoodles and multi-grain bread, are vegan, too. 850 Grant Ave, Novato; 415.893.7700.
San Anselmo/Ross
Eclairs, chile relleno croissants and cheddar pimento scones are just a few of the standouts on an extensive menu of French and American fare. Look for Parker House rolls around the holidays, brioche French toast, and cinnamon sugar toast on house made country bread, among the many offerings. 101 San Anselmo Ave, San Anselmo; 415.755.4575.
Though perhaps best known for their granola, Heather Hardcastle's gluten-free bakery is equally known for the fluffy brioche loaves and walnut sourdough and a not-to-be-missed lemon drizzle cake. Luckily, there is a second location in Mill Valley where all items are available. 702 San Anselmo Ave, San Anselmo; 415.453.3100.
All-American classics like chocolate chunk cookies, lemon bars and hot dog rolls share a pastry case with savory Chinese pastries like a barbecue pork bun (char siu bao) and shrimp rolls, and even Cornish "pasties" — savory hand pies and pot pies like beef or sun-dried tomato quiche. Red Hill Center, 908 Sir Francis Drake Blvd, San Anselmo.
San Rafael
Open one day (Saturday), Craig Ponsford's shop is a self-proclaimed "eccentric place, where things change all the time." Ponsford's style leans into traditional European breads and viennoiserie, with a focus on locally milled flours from Petaluma's Central Milling, Community Grains in Oakland and Marin's Honoré Farm and Mill. Chocolate coins (mendiants), savory pumpkin pie, sour rye, pumpernickel, and a baguette with a crisp crust and tender crumb said to be "the best" by the French (Ponsford's team won the baguette category in the 1996 Coupe du Monde de la Boulangerie) are wintery items that you should be able to find when you stop in. 117 Shaver Street, San Rafael.
The za'atar seasoned sourdough focaccia round is flavor-packed with sesame seeds, sumac, and thyme, but many guests return over and over for the cornmeal cherry scones and the Chocolate Thing — house made brioche dough studded with dark chocolate chunks. 1002 Fourth St, San Rafael; 415.456.4093.
Lisa Block's gluten-free bakery business in San Rafael's Terra Linda neighborhood focuses on savory, flaky biscuits (plain, rosemary and sea salt) and sweet buns like chocolate, cinnamon sugar, and double-glazed lemon as well as coffees and teas. A market stand at the Sunday farmers' market in San Rafael is also operating. 641 del Ganado, San Rafael; 415.634.5560.
Well-known for their bread at many Bay Area restaurants, the brand also runs a storefront in San Rafael's West End where you can buy the same dinner rolls, strawberry cheese croissants and Dutch crunch "longie" baguettes as everyone else. 1512 Fourth St, San Rafael; 415.453.2957.
No walk-ins, just pre-orders available for a bakery run by head baker Emilee Bernas whose focus is custom-designed cakes, cupcakes and cookies and desserts. 625 Du Bois St, San Rafael.
Sausalito
Pastry chef Tera Ancona set up a pastry bar inside her family's Sausalito waterfront restaurant during Covid and never looked back. Open Wednesday–Sunday for pre-order and to-go, Angelino's bar now features tea breads, tartes, traditional Genovese focaccia, quiche, and Ancona's renowned croissants. 415.331.5225.
Its waterfront location is a magnet for tourists who can enjoy an omelet with a view, but this may be one of the only places left in Marin that makes its own apple strudel and baklava. 571 Bridgeway, Sausalito, 415.331.9552.
Tiburon
Even though it is tucked into a corner of The Cove shopping center, lovers of Hungarian coffee cake, apple cheese tart and raspberry-apricot rugelach line up every day for all-day, cake and coffee cafe. 1 Blackfield Dr, Tiburon; 415.388.8583.
West Marin
The daily bread list includes country white sourdough and ficelle rolls but people often shop by day of the week for apricot hazelnut scones and lemon poppyseed poundcake. Thursday brings baker's choice whole grain bread while Saturday means half or whole Khorasan miche — a French country-style sourdough made with ancient kamut — is available. 40 Fourth St, Point Reyes Station; 415.663.1203.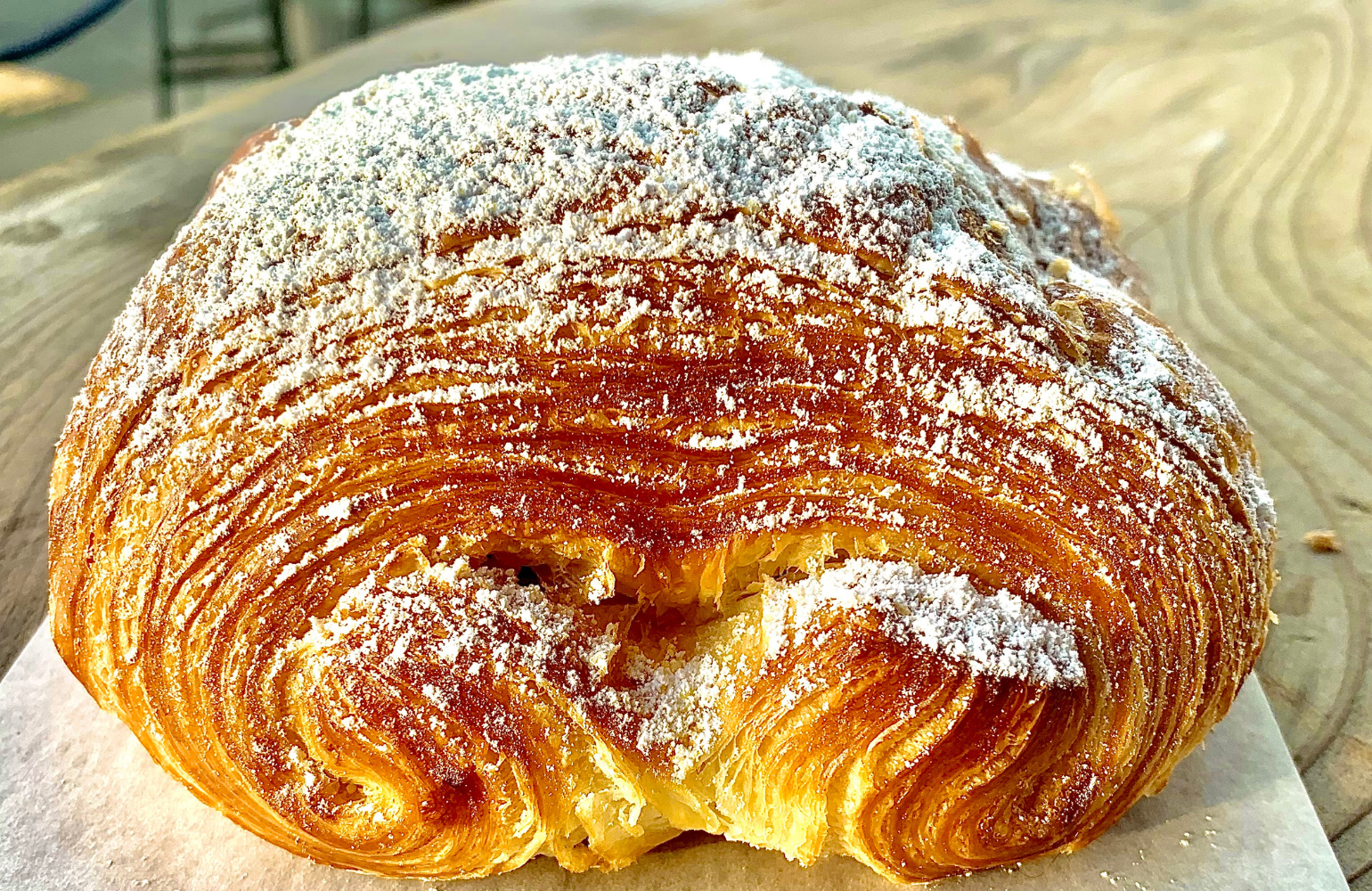 The San Francisco Chronicle recently lauded Tomales' popular bakery as one of the best bakeries in the Bay Area and we couldn't agree more. Be sure to stop by during the morning for a breakfast biscuit sandwich stuffed with egg and cheese, an iced pecan roll or a ham and cheese croissant — the bakery transitions to a Roman-style pizzeria and sub shop at 11 a.m. 2700 CA-1, Tomales; 707.879.2022.
A sprinkling of gluten-free fare such as a chocolate cherry almond cookies or blueberry banana muffins are regularly available, but the downtown Point Reyes Station bakery is beloved for its gluten-full raspberry almond marzipan tart and peanut butter blondies as well as for its savory croissants (chevre, spinach and mushroom is oh-so Marin). 11315 Shoreline Hwy, Point Reyes Station; 415.663.9420.
Stone fruit pies, fruit galettes and baguettes are just a few of the items pulled from the hearth on the other side of the building that also houses the namesake restaurant. The breakfast menu serves up brioche French toast, too. 43 Arenal Ave, Stinson Beach; 415.868.1272.
Farmers Markets, Home-based and Direct to Consumer
The Sausalito-based bakery does not have a brick-and-mortar store, choosing instead to sell their well-known fruit puffins, sourdough bread, and pistachio bostock at the Thursday market in San Rafael.
Though their Larkspur restaurant is no more, you can still get bagels and babka at the Sunday Farmers' Market in San Rafael and the OG Reuben, matzo ball soup and bagel sandwiches through their partnership with Local Kitchens in Mill Valley.
After years as a hobby baker, Sarah Thongnopneua went on to win Food Network's Cupcake Championship in 2019 and moved into a commercial baking space in 2021, giving her more room to create her "boucakes." Seasonal flower bouquets and succulent gardens adorn her cupcakes, arranged to look like bouquets.
Daniel Ferreira launched a baking business out of his Novato home in 2021 and operates a weekly stand at the Corte Madera Farmers' Market where he sells whole grain spelt/rye/wheat walnut loaf, apple scones, chocolate chip cookies, Bavarian pretzels, durum shortbread cookies and other baked good that catch his fancy. You can occasionally find his wares at Ponsford's pop-ups, too.
What started as a fund-raising effort making bread to support Bakers Against Racism turned into a full-time career for owner Alex Tishman, who runs the business out of his Novato home. Though he is perhaps best-known for his breads (focaccia, babka-ish loaf, sourdough bagels), he also crafts spice blends and hot sauce, matzo brittle, mustard and more. he plans to be back at the seasonal farmers' market in Novato when it restarts in April. 415.850.8408.
Though there is no storefront for his business, chef and former co-owner of now-closed L'appart restaurant is pursuing his passion for pastry with a home-based baking business. Chocolate Peanut Butter Pie is 100% American while Quiche Lorraine is all French. Flan, cakes and tartes are also available. 415.271.0860.
---
Christina Mueller is a long-time Bay Area food writer. She hails from the East Coast and has spent way too much time in South America and Europe. She discovered her talent as a wordsmith in college and her love of all things epicurean in grad school. She has written for Condé Nast Contract Publishing, Sunset, and the Marin Independent Journal, among others. She volunteers with California State Parks and at her childrens' schools, and supports the Marin Audubon Society, PEN America, and Planned Parenthood. When she is not drinking wine by a fire, she is known to spend time with her extended family.