Just because you can't go on a night out doesn't mean you can't enjoy some of the intoxicating cocktails whipped up by Marin's best mixologists. Here's our guide from local drinks guru Jeff Burkhart:

Copita in Sausalito has always made an exceptionally fine liquory tart house margarita, one that lends itself to more adult sensibilities than just drinking straight shots of tequila (which they also have in abundance.) James Beard award-winning chef Joanne Weir recognizes that just as much care should be put into the margarita "mix" as is put into the tequila. Her team and her have hit on a grand idea: to-go margaritas by the gallon. Genio! "When you are sipping and sheltering in place, we are offering you a gallon of our mix of agave nectar and freshly squeezed lime juice along with a bottle of 100% agave Herradura tequila to make our award-winning margarita in your own home. You will have the fixings to make 15 margaritas. A killer deal!" she says. At $70, which includes chips and salsa, you save about $100 over the dine-on-the-patio price. Salut! 415.331.7400
Fancy to-go cocktails in little plastic tubs can often be somewhat disappointing. Super fancy cocktails often really need the benefit of super fancy presentations: big ice, cut crystal glasses etc. But Bungalow 44 knows that classics like the old fashioned really don't need no fancy glass at all, just the right ratios and the right product. And most importantly someone who knows what they are doing to make it. Bungalow's house infused pecan bourbon makes all the difference in their old fashioned. Just try making one of those at home for yourself. We dare you. $20 for two or $35 for four is the deal of the century. 415.381.2500
Not just great Italian food, but cocktail delivery, too. Favaloso! You must be in a five mile radius, you must order food and there's a minimum of $50 as well as a $5 fee. But still, delivery! Cucina is offering all their specialty cocktails to-go or for delivery (both of which must also include food). $12 for a 4 ounce portion (which is slightly larger than cocktails served there) of any of their favorites. We recommend the Amaro Sour, which features the Sicilian Amaro Averna, along with Buffalo Trace Bourbon, lemon juice and egg white. Returning the bottle will earn you $1 off the next one. Call early, their phone lines get quite busy.
Guesthouse, Kentfield, 415.419.5101
When it comes to cocktails, Guesthouse is scorching, in particular, their Sunburn Cocktail. A fiery combination of tequila, lime juice, cucumber and cayenne. Ay Caramba! $20 for two servings is sure to have you feeling the burn. Remember that you must also order food in order to get cocktails to go. Maybe their Prime New York steak for $37? Or a Big Ol Cookie for $5? Either way it works.
The 2020 Drink Category was sponsored by Bon Air.
---
How to Help During Covid-19
There are so many deserving nonprofits that need your help right now. For more organizations to support, check out the nonprofits here or GoFundMe, where they're matching donations on Giving Tuesday Now for select charities.
---
More from Marin:
---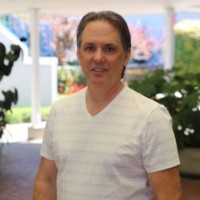 Jeff Burkhart is the Barfly columnist for the Marin IJ, the author of Twenty Years Behind Bars: The Spirited Adventures of a Real Bartender, Vol. I and II, the host of the Barfly Podcast on iTunes and an award-winning bartender at a local restaurant. Follow him at jeffburkhart.net and contact him at [email protected].