Super Bowl Sunday is ostensibly the most American day that doesn't appear on calendars — hot take: it should, and much like Thanksgiving, we should have the following day off as well because currently it's Miserable Monday, regardless of game's outcome. What's interesting about the whole event is that you don't even have to be a football fan to enjoy it or take part in it. You are aware of it's existence, you see the towering displays of soda in the store, you hear the squabbling about who is performing at halftime, you read the hype surrounding the million dollar commercials — typically the scourge of TV viewing — that people are actually excited to watch. Strange things indeed. And then of course there is the aftermath. Was that performance garbage? Were the commercials lame? And I guess, who won.
But there is another huge star of the event, maybe thee star. It's the food. Here are some shocking-yet-not-shocking facts about that from trusted Super Bowl authority, brobible.com, about the weekend of Super Bowl LIII: Americans ate "88 million pounds of cheese, 1.38 billion chicken wings (about 27 million more wings than the previous year), 10 million pounds of ribs, 8 million pounds of guacamole, over 14,500 tons of chips, 4 million pounds of pretzels, 3.8 million pounds of popcorn, and 2.5 million pounds of nuts." 
Yum. So to help you with your gluttonous endeavors, here are some local food and drink specials to order for the big day.
 

View this post on Instagram

 
Order your choice of from their Super Bowl Sunday Giant Hero Sandwiches, that clock in at a whopping 30-inches long by 5-inches wide. Or opt for the Super Bowl Sunday Prime Rib Sandwich Package or the Prime Rib Family Feast.
 

 

View this post on Instagram

 
The Dorian's $55 game day offerings will include 50 crispy buffalo Wings or one dozen chicken sliders with truffle fries or two Frosé Big Swigs (33.8 ounces each). Call it a Touchdown Pack and get everything for $155. Pre-order by calling (415) 814-2671 by Thursday, February 4.
 

 

View this post on Instagram

 
Nick's Cove is open for outdoor dining again (weather permitting!) and will be offering Chef Kua's famous chicken wings on the menu for $15 — they will be available Friday through Sunday. 
 

 

View this post on Instagram

 
Hanson of Sonoma is offering a DIY Bloody Mary Kit that includes one bottle of Hanson Vodka (either original or habanero), one bottle of Sonoma Gourmet Organic Bloody Mary mix, two mason jars, game day napkins, game day cocktail skewers and a recipe card — priced at $60. All you have to do is combine the ingredients and enjoy. It can be shipped or picked up at the distillery. 
 

 

View this post on Instagram

 
Iron Springs is offering a Sunday special, or two dozen wings and two Crowlers of any Iron Springs beer for only $35. They will be open from 12–6 p.m. on Sunday for patio dining, take out and delivery.
 

 

View this post on Instagram

 
Left Bank Larkspur will be offering tacos, including carnitas with salsa verde, pickled onions and cilantro; chicken with green cabbage, ranchera salsa, pickled onions and cilantro; Steak with radish, ranchera salsa, tomato, pickled onions and cilantro; and shrimp with red cabbage slaw, pickled onions, cilantro and salsa verde/each $5; combo pack with five of each taco for $80; wings including Buffalo Hot with blue cheese, carrots and celery and mango habanero with blue cheese, carrots and celery/6 for $10, 12 for $18, 24 for $35; Mac'n Cheese including the Four Cheese Mac/$11, Buffalo Blue Mac/$12, Truffle Mac/$14; Party Packs of Southern Style Buttermilk Fried Chicken/$75 with 8 pieces of fried chicken, mac'n cheese, mashed potatoes and coleslaw and a BBQ Rib Family Meal/$90 ribs, mac'n cheese, mashed potatoes and coleslaw; cocktails for two/$18 (combo pack of four cocktails for two/$60) including a Moscow Mule with Tito's Vodka, lime and ginger beer; Bee's Knees with Waterloo Gin, honey, lemon and lavender; Tommy's Margarita with Blanco Tequila, agave and lime and a Manhattan with Jim Beam Rye, Cocchi Torino and bitters.
 

 

View this post on Instagram

 
Marinitas will be opening at 1 p.m. this Sunday so you have time to pick up your goodies before kickoff. Order a Family Meal Kit and/or Margarita Kit via their website.
 

 

View this post on Instagram

 
From the Palm House, sip on a GOAT Big Swig Slushy (33.8 ounces each) on game day, with two for $55. Snack on wings (choice of Jerk Spiced, Hawaiian Sweet & Spicy or Buffalo), fifty for $55, or one dozen Hawaiian Chicken Sliders with sweet potato fries for $55. Also available will be The Touchdown Pack for $155 with two Big Swigs, 50 Wings (flavor of your choice), one dozen Hawaiian Chicken Sliders and sweet potato fries. Pre-order by calling (415) 400-4355 by Thursday, February 4.
 

 

View this post on Instagram

 
Order the pulled pork taquitos that are back by popular demand along with the new Ranch Style bean dip. Cowboy Caviar and Bean Dip are also on the menu. When you pre-order for Super Bowl, make sure you are scheduling the pick up for Sunday between 11 a.m. and 2:30 p.m. You may not be able to see the Super Bowl Sunday Specials section if you are mistakenly set up for immediate pick up. 
 

 

View this post on Instagram

 
Servino will be open from 12 to 8 p.m. on Sunday and as we all know by now, outdoor dining has resumed! On the menu is Rocky's Petaluma Chicken Party Wings with Calabrian chile sauce, celery, and Gorgonzola cream dip and along side like Faurot Ranch baby carrot and cabbage coleslaw, and Amarosa Fingerling potato croquettes with Pt. Reyes Toma Cheese brussels sprouts with pancetta, balsamic and honey glaze. Pick-up on February 7th from 2 to 7 p.m. — curbside and contact-less pick-up available.
---
More from Marin: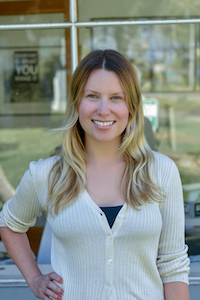 Kasia Pawlowska loves words. A native of Poland, Kasia moved to the States when she was seven. The San Francisco State University creative writing graduate went on to write for publications like the San Francisco Bay Guardian and KQED Arts among others prior to joining the Marin Magazine staff. Topics Kasia has covered include travel, trends, mushroom hunting, an award-winning series on social media addiction and loads of other random things. When she's not busy blogging or researching and writing articles, she's either at home writing postcards and reading or going to shows. Recently, Kasia has been trying to branch out and diversify, ie: use different emojis. Her quest for the perfect chip is never-ending.