Acai — pronounced ah-sigh-ee — berries are even richer in antioxidants than cranberries, raspberries, blackberries, strawberries or blueberries, and shops whipping up bowls featuring this powerful ingredient are popping up countywide. Adding to the health quotient: the mixtures in these places are pure, with no added fillers like ice or frozen yogurt — only the berry best.
Bolinas native Tyrone Brendel discovered acai on a surfing trip in Indonesia. After full days out on the water, he came to realize that consuming the berry would fuel his body without making
it feel weighed down. His mom-and-pop shop Bovida, which he runs with wife Suraya, features their original acai recipes plus dishes conceived by Brendel's father, Martin, who was a chef at the Blue Heron across the street (now Eleven Wine Bar). A thoroughly Bolinas affair, Bovida partners with local organic farmers to showcase the area's vast variety of organically grown produce and keeps very limited back stock, picking up what's needed for the day from the local farm stand Gospel Flat Farms. @bovida_bolinas
A sister-run operation in Mill Valley's Lumber Yard with other locations in Cape Cod and Rhode Island, BOL Superfood Cafe came to be during one sister's long recovery from Lyme disease. The menu is plant-based and free of gluten and dairy, with plenty of immune system–supporting ingredients to keep illnesses and ailments at bay. In addition to vibrant acai bowls, none of them pre-blended, guests can find raw vegan truffles and lattes made with coconut and "oatmylk" that's made in house every morning.
Vitality Bowls started in Northern California and are now all across the country. In Marin, owner Henry Kim runs the Mill Valley and new Sausalito outposts. The signature antioxidant-rich menu includes breakfast, lunch and dinner made to order, with many tricky-to-pronounce superfoods like acerola, spirulina, aronia and moringa, to name a few.
Open since 2014 on Sir Francis Drake Boulevard in Fairfax, Mana Bowls is Marin's first acai bowl spot. Fans flock here for the pitaya (dragonfruit) bowl and the kombucha on tap.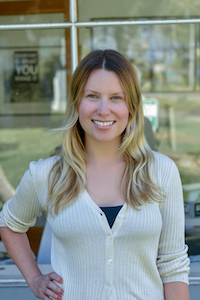 Kasia Pawlowska loves words. A native of Poland, Kasia moved to the States when she was seven. The San Francisco State University creative writing graduate went on to write for publications like the San Francisco Bay Guardian and KQED Arts among others prior to joining the Marin Magazine staff. Topics Kasia has covered include travel, trends, mushroom hunting, an award-winning series on social media addiction and loads of other random things. When she's not busy blogging or researching and writing articles, she's either at home writing postcards and reading or going to shows. Recently, Kasia has been trying to branch out and diversify, ie: use different emojis. Her quest for the perfect chip is never-ending.