Brunch has always been a noun, but the explosion of restaurants serving up delicious eats during the day means there are more opportunities than ever to turn the meal into a verb. How will you brunch this spring? We've got some ideas.
View this post on Instagram
Fans flock to Tony Senehi's all-day café for the soft frittata and towering Belgian waffle in equal measure. The dish that wins our hearts, however, is the pear-almond pancake. Buttermilk adds zing to the batter that bubbles before Bosc pears and slivered almonds are layered in, boosting the cake to 11.
1900 Sir Francis Drake Blvd, Fairfax, 415.460.2160
Bungalow does a brunch basket that includes Wise Sons Bagels, house-smoked salmon, fresh baked muffins and a mimosa kit for $100 (serves 4-6). They are also doing Lobster dinner for 2 that includes 2 whole cracked lobsters, butter potatoes, asparagus, buttermilk biscuits with honey butter, also $120.
44 E Blithedale Ave, Mill Valley, 415.381.2500
Try a very special brunch for the whole family at Cavallo Point. Guests will delight in a delectable buffet in Callippe Ballroom, featuring a wide selection of delicious brunch dishes with live jazz music playing in the background. Kids ages 4 – 12. Kids 3 and under are complimentary. Reservations required.
601 Murray Circle, Fort Baker, Sausalito, 415.339.4700
Paella with saffron rounds out a carving station buffet of baked ham, lamb, roast beef, salmon, and Italian sausage while an omlette bar, buffet of club favorites including salads, shrimp Louie and Danish is topped only by the dessert station (there will be pie). Mimosas and Bloody Mary's are just a few of the day's special drinks.
350 Smith Ranch Rd, San Rafael, 415.491.5990
Celebrate your mom with a modern Mexican brunch or dinner at Copita Tequileria y Comida, located in sunny Sausalito. This Mother's Day, Copita is offering moms a complimentary strawberry rosé sangria all day long. For brunch, pair the sangria with Chef Tellez's Huevos Rancheros made with two fried eggs, fried corn tortillas, red ranchero salsa, pork beans, cilantro and tomatillo salsa, or Chilaquies Montados with mole, fried eggs, housemade tortilla chips, queso fresco, cilantro and onion. Reservations recommended.
739 Bridgeway, Sausalito, 415.331.7400
David Monson's OG breakfast and lunch café boasts a sweet patio and farm-to-table everything, including the gravlax atop the potato and celery root pancake. Cured in salt, sugar, dill and Grand Marnier, the preparation involves turning the fish every 12 hours for three days to achieve its stunning color and deeply flavorful flesh. "It's a labor of love and a test of one's patience," Monson says, a statement evident in every bite.
25 Ward St, Larkspur, 415.891.8577
They will offer a full brunch menu, featuring a Dungeness Crab Frittata and "Momosas"!
2233 Larkspur Landing Cir, Larkspur, 415.755.6700
Offering regular Sunday brunch fare, include eggs Benedict and florentine, special scrambles, make-your-own omelets, homemade biscuits and gravy, vanilla French toast, plus $.99 mimosas with a brunch order.
Offering its regular Sunday brunch fare, include eggs benedict and florentine, special scrambles, make-your-own omelets, homemade biscuits and gravy, and vanilla French toast.
877 Grant Ave, Novato, 415.899.1516
Nothing says brunch quite like Shanghai dumplings or glazed spare ribs, part of Harmony's regular menu.
800 Redwood Highway, Suite 401, 415.381.5300
Fresh, small-batch domestic and international beers in a sun-splashed outdoor beer garden tucked into Novato's Vintage Oaks Shopping Center is just part of the appeal of this well-loved brewery. Hang out for a stretch and savor live music under the shade of those famous oaks while enjoying Billionaire's Bacon, the Frenchest Toast (it's deep-fried), or a classic Reuben, perfect with a pint.
224 Vintage Way, Novato, 415.892.6200
The veggie platter of lemony lentils, seasonal vegetables and couscous and shakshouka (two eggs in spicy tomato sauce) may not be as well known as the salmon with Venetian pine nut relish. But it should be.
Enjoy a Mediterranean style brunch at this Marin standby from award winning chef Heidi Krahling. Brunch options include some of the favorites from the dinner menu (hummus, fattoush salad, grilled lamb tenderloin), plus egg dishes and housemade granola.
120 Sir Francis Drake Blvd, San Anselmo, 415.457.7700
Are you a prix fixe or a la carte type? No matter: the asparagus soup and crab Florentine Benedict, the filet of beef and wild mushroom risotto with crème fraiche are available either way. Don't miss the Opera cake, its decadent hazelnut crème interior matched by a shiny chocolate top. If dining outside, the south-facing deck should be sunny but the newly installed gondola along Larkspur's Ward St offers shade.
Left Bank Brasserie's seasonally inspired brunch menu includes Gaufre a la Fraise (waffles with strawberries and crème fraiche), a ham and Swiss omelette with egg whites, a Parisian style burger with two sunny side up eggs and a French tartine with herbed goat cheese and bacon. Of course, there are plenty of Champagne and French-inspired cocktails to accompany your meal. Accepts reservations. 507
Magnolia Avenue, Larkspur, 415.927.3331
The breakfast all-day menu (every day except Sundays) at one of San Rafael's favorite hangouts is a lifesaver. The breakfast taco comes with or without pulled pork, the eggy Azteca Torta sandwich comes with the kitchen's addictive potato chips, but the roast veggie and goat cheese tartine with fresh herbs or Detox Salad are brunchy hits on weekdays, too.
1016 Court Street San Rafael, 415.521.5591
The wide, shaded patio is popular on sunny afternoons for a draft kölsch and a damn good chicken sandwich. Mornings call for the black sesame chia bowl and coffee or a stack of mochi pancakes. Made with glutinous rice flour, the texture is similar to marshmallow — soft with a slight chew — and perfect for pairing with a strawberry mimosa.
655 Del Ganado Rd, San Rafael, 415.865.9523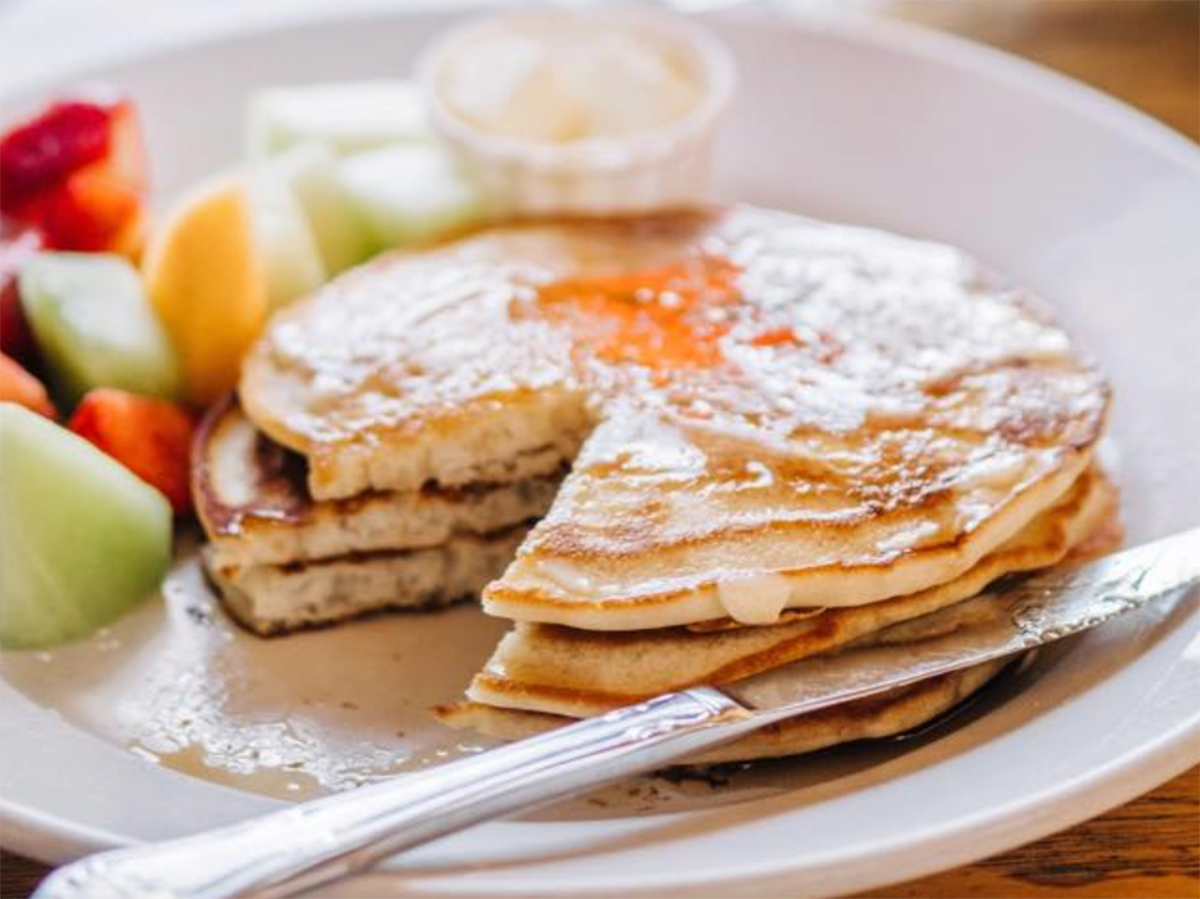 The classic eggs Benedict is even better on the patio with views all the way to the bay but the fried fish po-boy and bratwurst with sauerkraut taste even better after a hike on Mount Tam.
The Mountain Home Inn is serving a prix fixe 3-course Mother's Day brunch, consisting of a starter, main course and dessert. Kids under 12 can order off the kids menu. Reservations recommended.
810 Panoramic Hwy, Mill Valley, 415.381.9000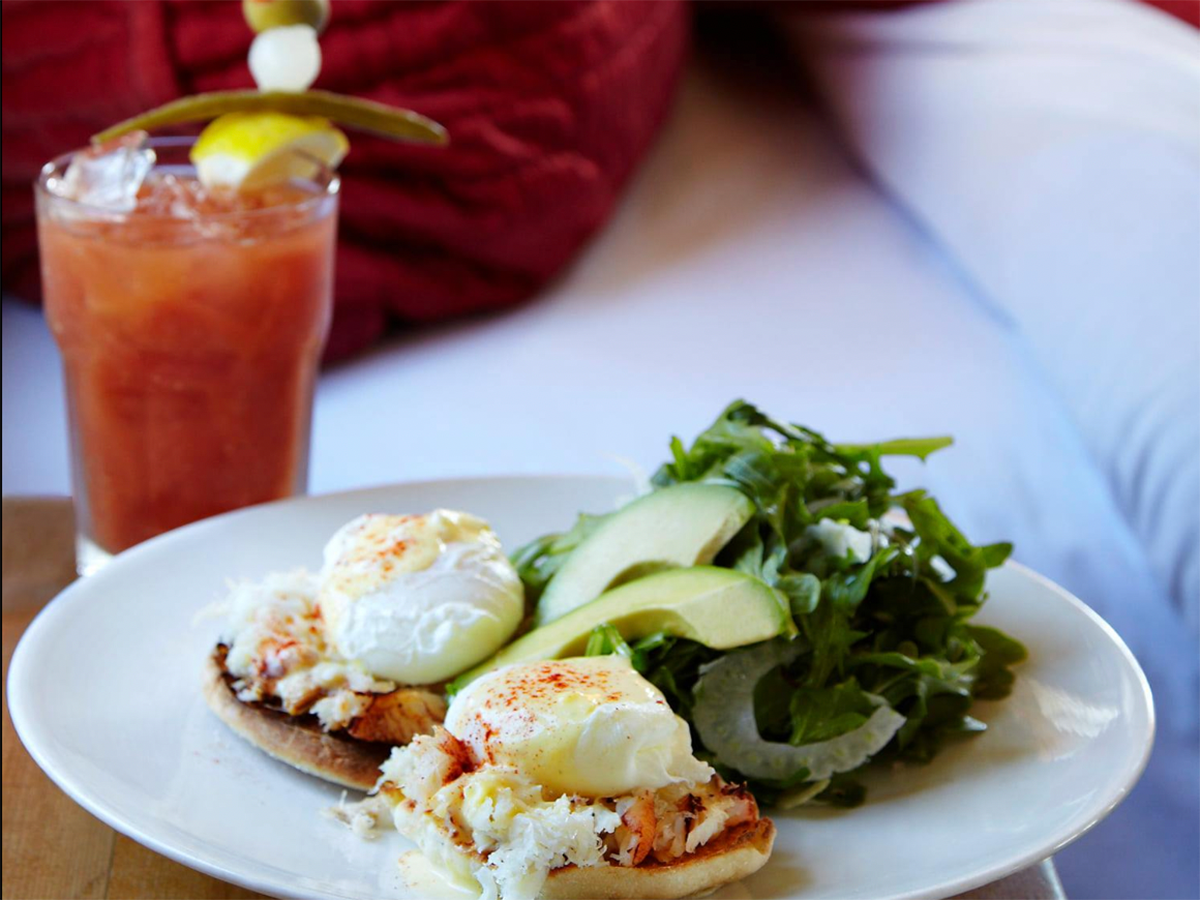 Nick's Cove will be serving several specialty dishes including house cured lox, a prosciutto & Croft spinach quiche, as well as a grilled chicken and brie sandwich. Other dishes Moms would surely love are the restaurant's famous cioppino, the Croft chard salad and white prawn enchiladas. In addition to the menu, Nick's is rolling out a new BYOB (Build Your Own Bouquet) experience. Flower bouquets are sourced from the on-site gardens are available in two sizes, and the ingredients will reflect the seasonal changes in the gardens.
23240 CA-1, Marshall, 415.663.1033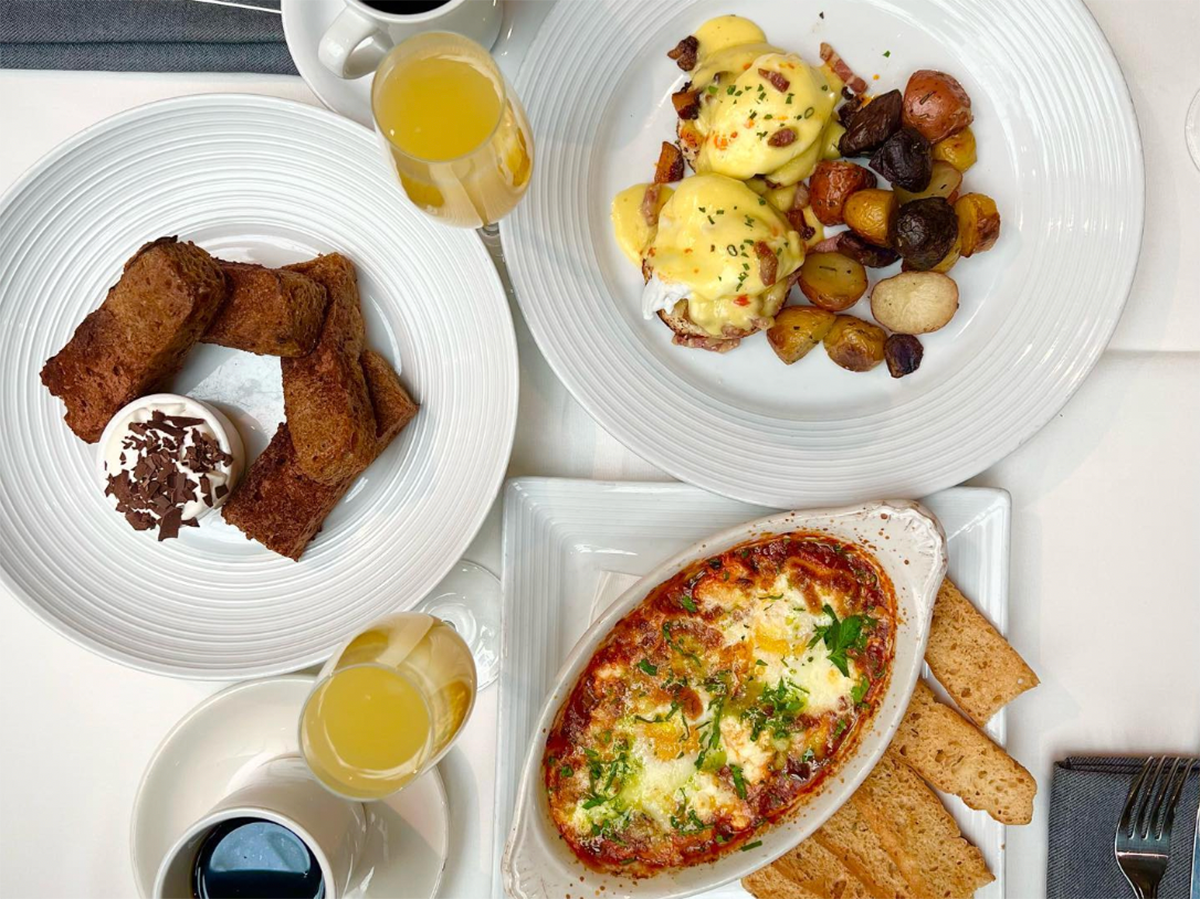 The spring onions and cherry tomatoes in the omelette a la Caprese fairly shout that spring is here but the fresh pastas and gluten-free menu invite moms and their gluten-averse kin to the table.
Ranging from Italian style egg dishes and frittatas to French toast and Belgian waffles, there Is something on the menu for everyone. Reservations recommended.
22 Miller Ave, Mill Valley, 415.388.2000
Honor Moms who like to sleep in with all-day brunch at Playa. A seat on the sun-dappled back patio is great for people-watching while noshing a few tacos or a Tijuana Caesar.
41 Throckmorton Ave, Mill Valley, 415.384.8871
Located in charming downtown Sausalito with views of the harbor, Poggio serves up brunch specials such as Liege-style waffles with fresh berries, seasonally-inspired frittatas and asparagus Milanese featuring fresh asparagus and prosciutto topped with a fried egg. For something a bit heartier, try the braised lamb shank. Drink specials include Mr. Rabbit's Punch with sherry, Aperol, ginger beer and lemon juice or the Carrot Top, with bourbon, Amaro, carrot juice and cumin. Accepts reservations.
A house specialty is Chef Balesteri's delectable Leige waffles (available until 10:00 am) – get them with maple syrup and fresh berries, or with lemon zest, powdered sugar and Nutella. If you're craving something savory, try the fresh frittata of the day.
777 Bridgeway, Sausalito, 415.332.7771
Chicken fried steak is not often found at restaurants in Marin, but is a staple at a restaurant in the county's rural heart at Rancho Nicasio, deftly bridging the gap between old and new. Or try the Hangtown fry, a dish of oysters and eggs that defined the insane wealth accrued by some during the Gold Rush era. Whatever you choose, a newly reconfigured outdoor space welcomes all with plenty of shade and ample room between tables.
The robust offerings include a smoked salmon and bagel platter, honey glazed baked Petaluma ham, chicken chilaquiles as well as cheesecake, lemon bars and brownies. Reservations recommended.
1 Old Rancheria Rd, Nicasio, 415.662.2219
The bounteous Mother's Day brunch buffet includes a carving station featuring grilled mahi mahi and roasted turkey, an omelet station, spring desserts and gelato, and more. Adults: $50; kids 13 and under $22. 10% discount for members. All Moms receive a complimentary glass of champagne and a rose.
337 Biscayne Dr, San Rafael, 415.454.6450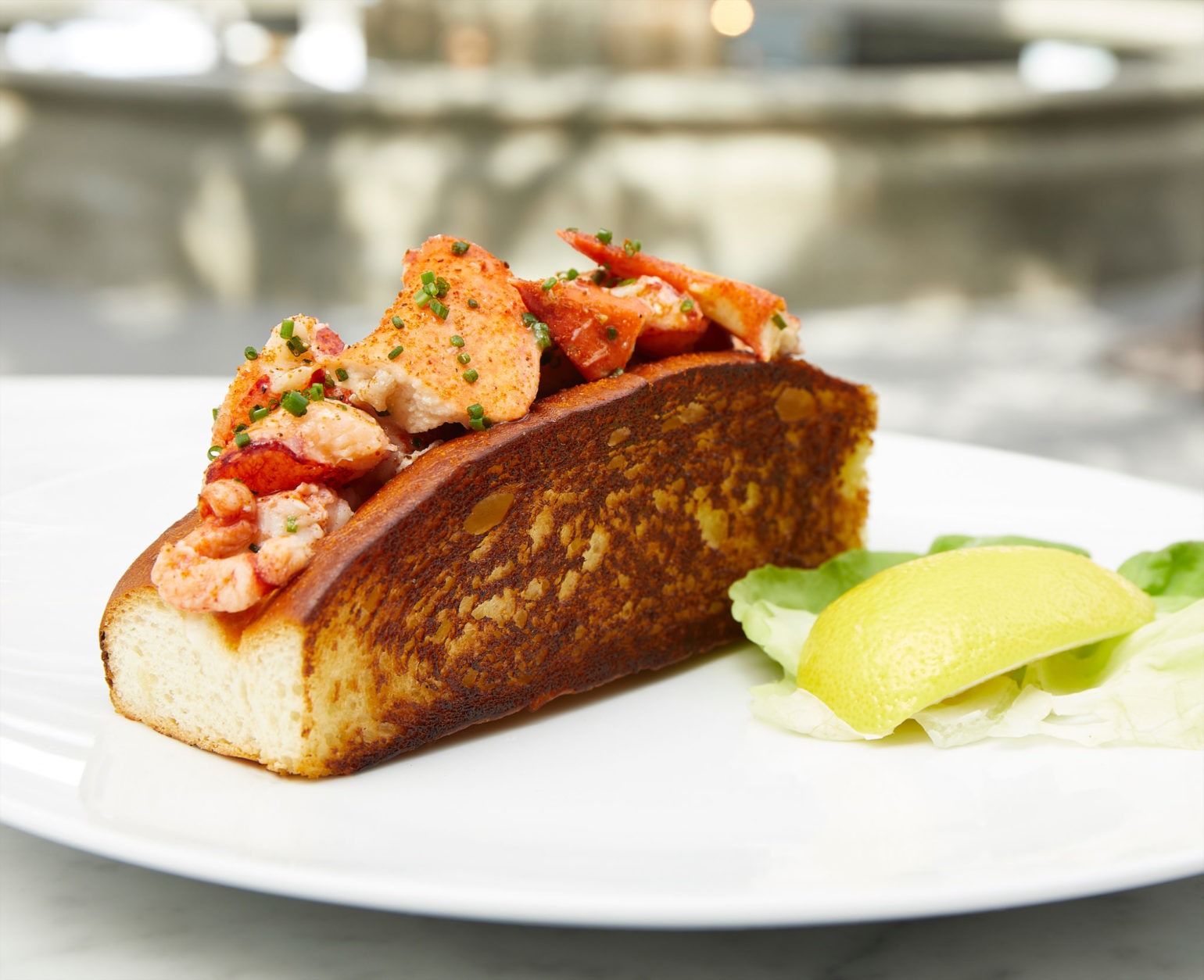 American classics define the brunch menu at the rooftop restaurant atop the shop's extensive galleries. Truffled grilled cheese is popular for all the right reasons, and the burger boasts fries that are crisp outside and soft inside. Regulars shake things up with the lobster roll. Tossed with Old Bay, chives and just enough mayo, the chunky crustacean sits inside a toasted hot dog roll slathered with butter that gives West Coast heft to an East Coast dish.
1750 Redwood Hwy, Corte Madera, 628.266.2040
Whether on the patio or seated in the refreshed interior, the brunch menu at Sam's includes smoked salmon Benedict and killer chilaquiles but don't forget the restaurant's famous Ramos Gin Fizz.
Brunch specialties include eggs benedict, huevos rancheros, buttermilk waffle, and the restaurant's famous ramos gin fizz.
27 Main St, Tiburon, 415.435.4527
Oysters on the half shell, with local and Pacific Coast-sourced options are de rigueur but for a change of pace, have your seafood-loving Mom dig into the broiled oyster options like preserved lemon and pink peppercorn or the yellowtail conserva with sugar snap peas and fennel.
12781 Sir Francis Drake Blvd, Inverness, 415.669.1244
The habanero-prawn Bloody Mary is a meal unto itself but the lump crab cakes with lobster sauce at the heart of the Peddler Benedict deserve a category all their own.
303 Johnson St, Sausalito, 415.332.1492
Don't forget your sweater to savor La Margarita with Smiley's Curaçao and smoked salt cocktail on the breezy patio of Bolinas's favorite hangout. Pair it with a plate of chilaquiles or a kale and quinoa bowl topped with vegan mushroom chorizo. Complete a Mexican-inspired fiesta by swiping house-made churros through creamy dulce de leche. Calories be damned!
41 Wharf Rd, Bolinas, 415.881.1851
Combine a picturesque Sunday drive with Easter brunch and head out to charming Point Reyes Station, where you will find local farm-to-table fare at the Station House Café. Brunch specialties include Eggs Benedict (including a special salmon version of this dish on Easter), the Hangtown Fry with fried oysters, housemade granola and the café's popular bread pudding, along with live music. If the weather cooperates, grab a table on the garden patio and enjoy a glass of orange blossom sparkling mead from Point Reyes' own Heidrun Meadery. Accepts reservations.
11180 Highway One, Point Reyes, 415.663.1515
Live music on the patio is reason enough to head to this casual café in downtown Mill Valley but the menu of seasonal eats, like a spring herbs and vegetables salad and a market fish taco, appeals to Marinites of all shapes and sizes.
Relax with free live music on the sun soaked patio at Sweetwater in Mill Valley and enjoy the full menu (no prix fixe or buffet here) ranging from huevos rancheros with black bean salsa and feta and an egg white scramble to cinnamon French toast with seasonal berries, ricotta pancakes and maple granola. There's something for everyone and very kid friendly.
19 Corte Madera Ave, Mill Valley, 415.388.3850
Like the San Francisco-facing deck, The Trident cioppino is a draw, no matter the time of day, but the Trident croissant with scrambled eggs and cheese, horseradish deviled eggs with fresh crab, and baby kale and quinoa salad appeal to Moms at every stage of motherhood.
Tiburon Tavern's Executive Chef Tim Humphrey will be serving up a farm-to-table brunch menu featuring smoked salmon toast, orange lavender French toast, bacon and kale benedict and ricotta pancakes, plus salads and sandwiches.
558 Bridgeway, Sausalito, 415.331.3232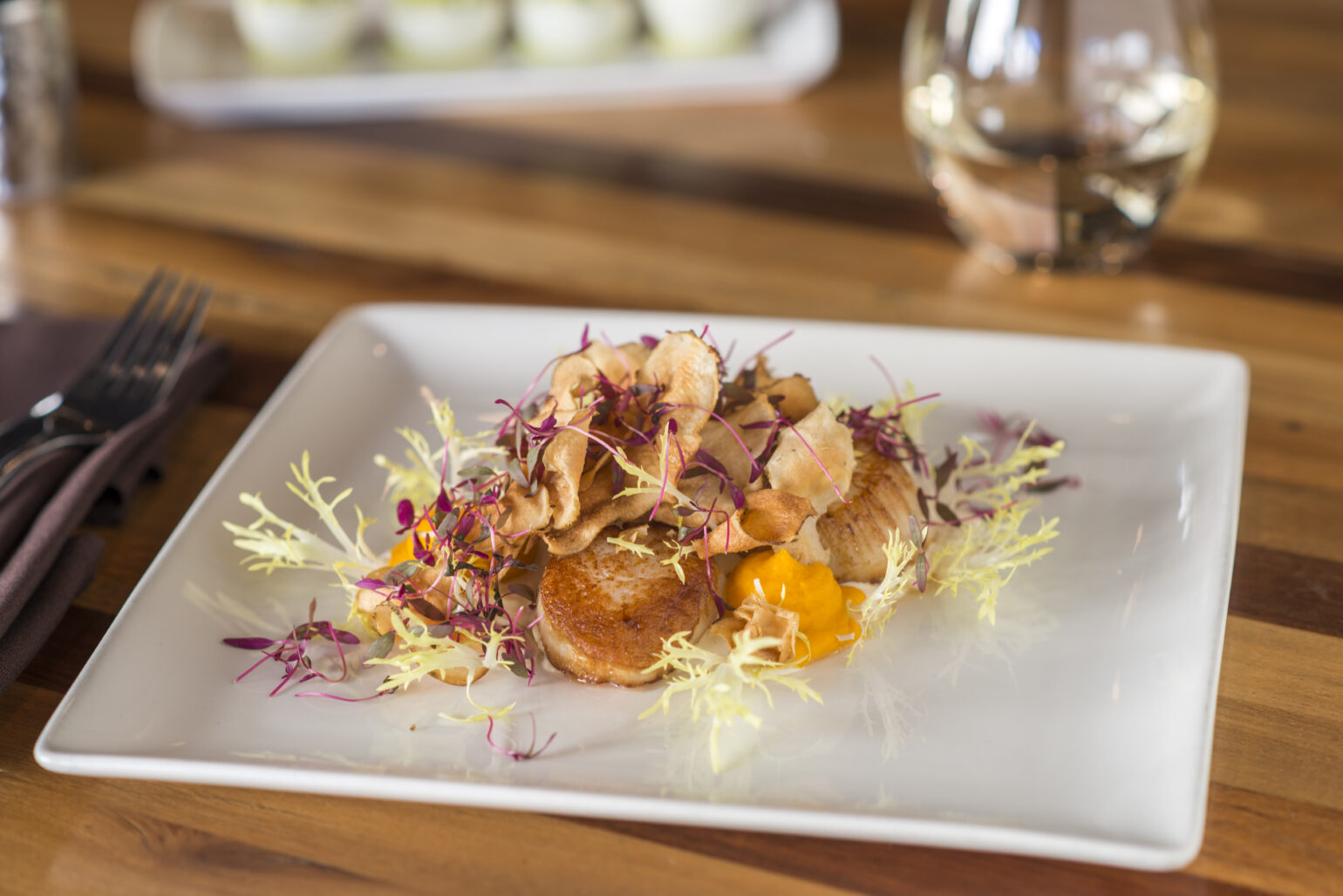 The chef's seafood bar with mussels, ceviche, and shrimp will grab any seafood-lover's attention as will the unlimited mimosas and local cheese display but the waffle station with M&M's and chocolate chips and flank steak with gravy, among many other options at the buffet suggest family-wide appeal.
Kids 5 and under are complimentary. Reservations strongly recommended.
Tiburon Tavern's Executive Chef Tim Humphrey will be serving up an all-day farm-to-table limited brunch menu and a special prix fixe dinner menu featuring dishes inspired by his own mother, Valerie Humphrey. Made with love, the menu will include Humphrey family favorites such as a decadent lobster tortellini, marinated mozzarella salad and Valerie's very special key lime pie.
1651 Tiburon Blvd Suite B, Tiburon, 415.435.5996
A breakfast pizza with bacon and eggs and crepes stuffed with smoked salmon or Nutella are morning pleasers while the extensive salad menu and famous Reuben with 1000 island and sauerkraut are dinner winners.
This kid-friendly Novato spot offers an extensive menu of breakfast options, ranging from savory egg dishes like Huevos Rancheros, benedicts, omelets and breakfast pizza to sweeter choices such as pumpkin pecan pancakes and Belgian waffles. Breakfast is served to 2:30 pm daily. Walk-in only.
5800 Nave Drive, Novato, 415.382.1144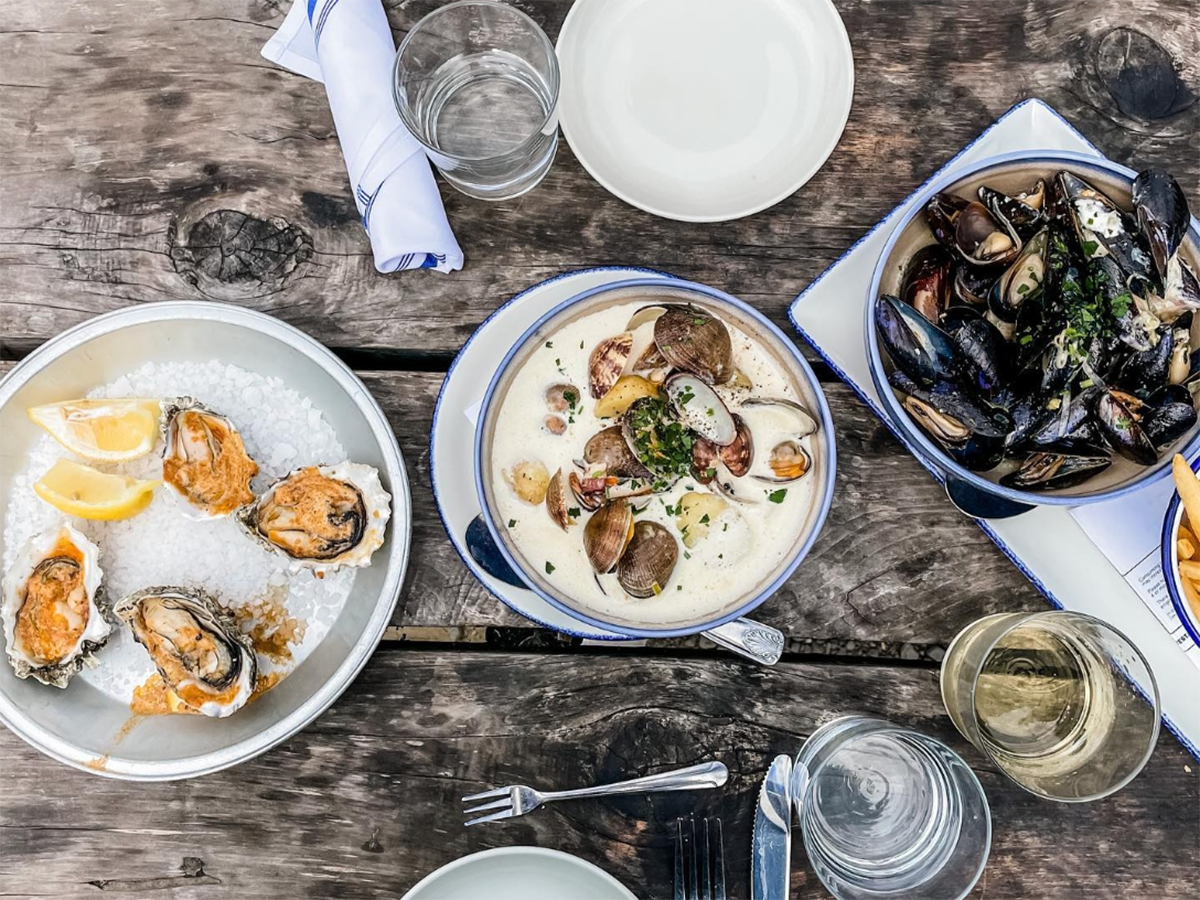 The fried oyster po-boy places the humble bivalve between a puffy bun while the peel and eat Gulf shrimp with Old Bay court bouillon is perfect for Moms who like to eat with their hands. No reservations accepted for groups smaller than 12 persons.
2401 Larkspur Landing Cir, Larkspur, 628.253.5905
---