However you define it, we've got some fine barbecue in Marin, and it comes in all flavors. Here are a few to try.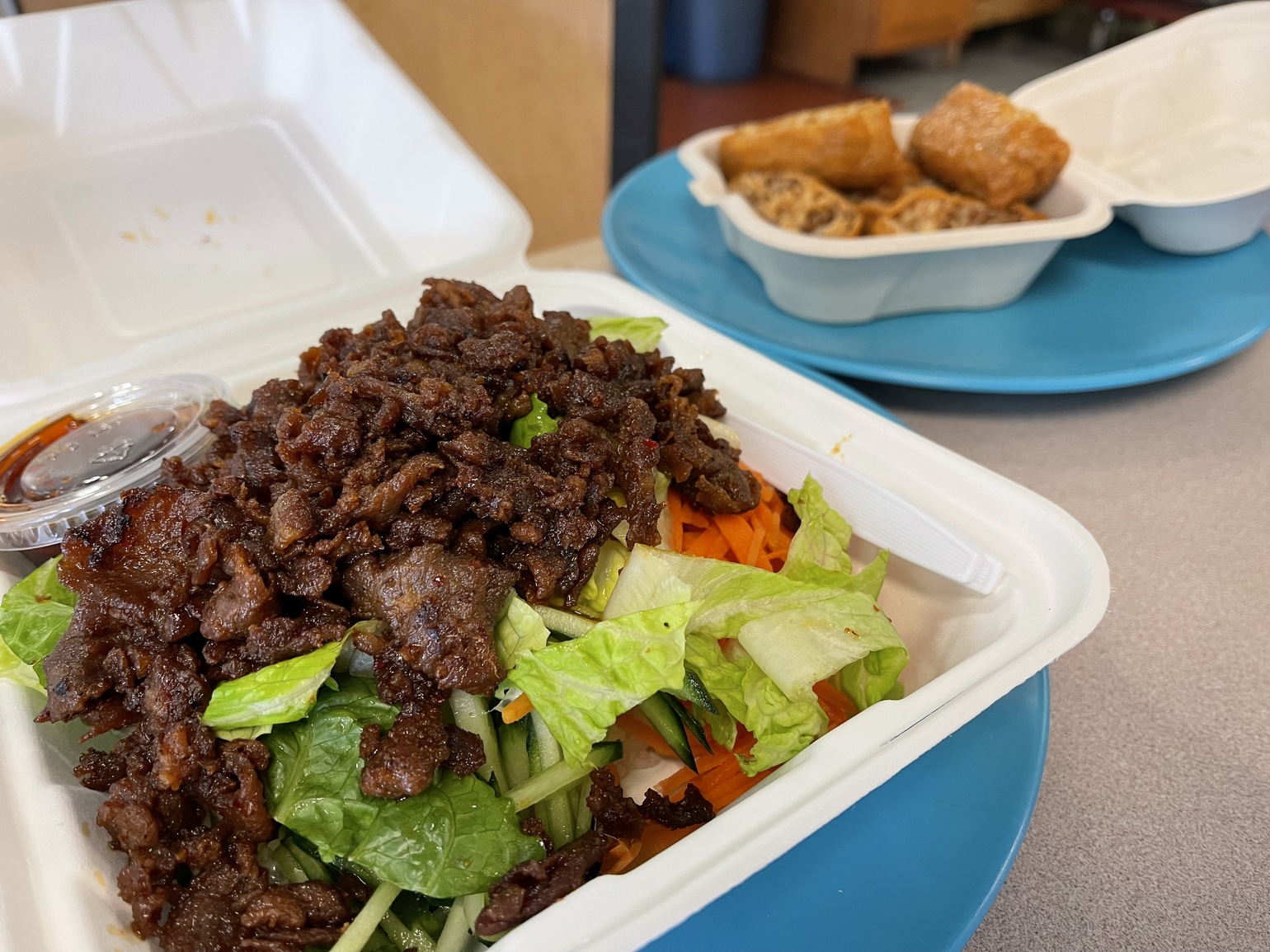 There are no bells and whistles at this RV park deli better known for its California Reuben and Atherton Club sandwiches than its Korean barbecue. That needs to change. From a tiny, gas-fired grill, Korean-born chef-owner James Jung grills beef for garlic-and-vinegar seasoned bi-bim-bap and for stuffing into tofu sushi, among other treats. Though the kimchi isn't grilled, it's a must-try. "This restaurant is my retirement project," Jung says and laughs.
1530 Armstrong Ave, Novato; 415.897.5770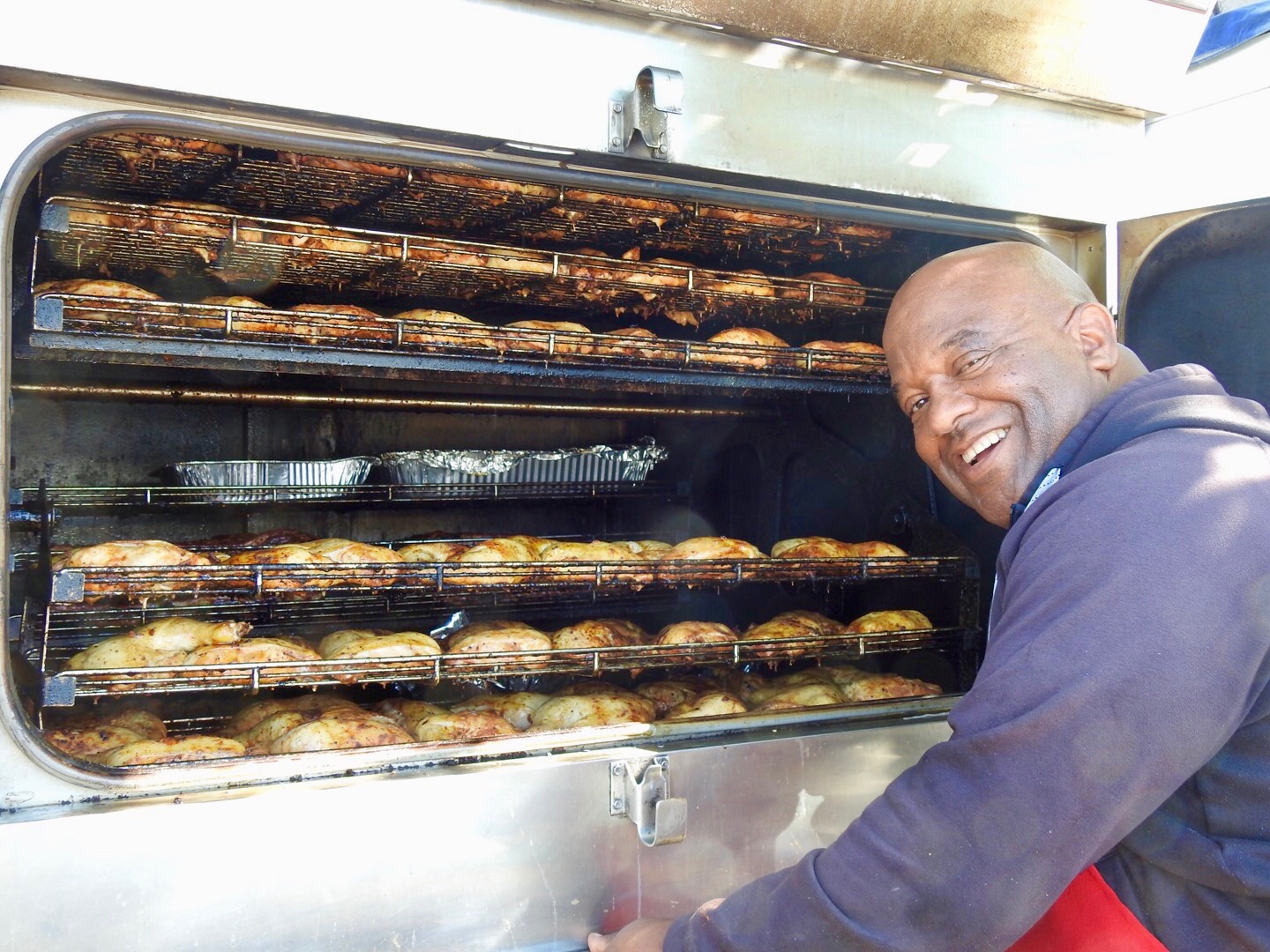 Forrest Murray, Jr. of San Rafael's Forrest Fire BBQ designed the perfect tribute to his father: Saint Louis-style pork ribs, chicken, and beef tri-tip, cooked low and slow before he pulls them from a wood-stoked barbecue. These are the signature meals he prepares on his Southern Pride Smoker outside Marinwood Market in San Rafael on Fridays, Saturdays, and Sundays, with his mobile catering business and soon at United Markets, San Rafael and Gold Gate Market, Sausalito. Inside a cast iron pan logo of his business rests an outline of the state of Alabama stamped with "928" to reflect Murray's roots and the date of his dad's birthday.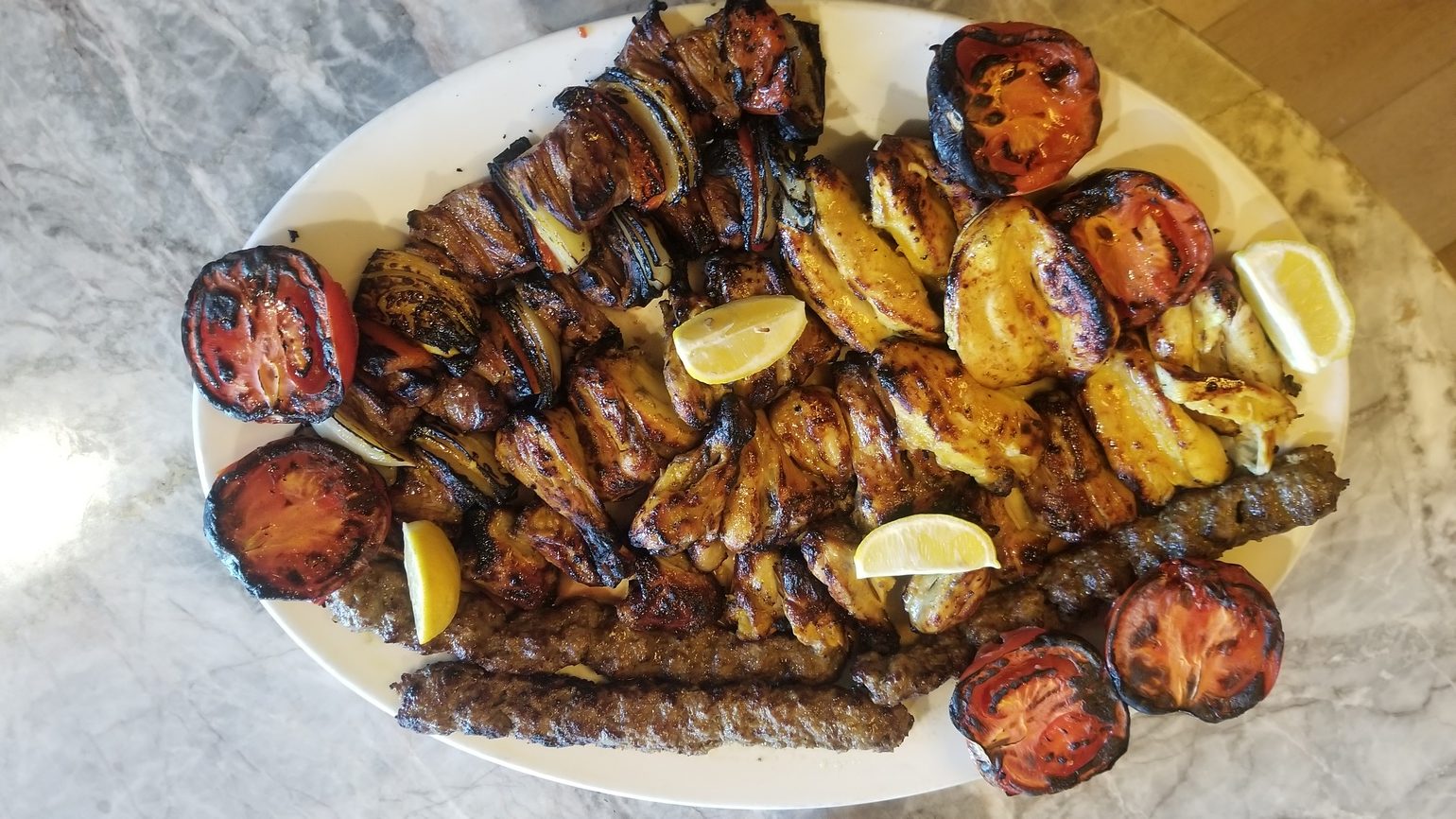 The go-to dish at owner Ali Mobasser's Persian barbecue restaurant is the koobideh. Seasoned with grated onion and seven spices, including turmeric, saffron, sumac and white pepper, the meat is "koobidehed" (meaning, beaten with the spices) before grilling. While the outside is charred, the beef's skewering allows for even internal heat and easy turning during cooking, locking in flavor. "It keeps the juices from spilling out," says Mobasser.
555 E. Francisco Blvd, San Rafael; 415.256.9878
Minced fine to stick to the skewer, lamb shish is seasoned with cumin, coriander, paprika and fenugreek before it makes its way into the 400°F tandoor, India's traditional grilling vessel. Tandoori chicken rests in a marinade of spices, degi mirch chile and strained yogurt before it, too, hits the grill at 450°F. "It's not the masala but the time and temperature," says owner Paul Sroa, of how the perfect auburn-tinged char on the chicken is attained.
812 4th St, San Rafael; 415.456.5808
Marin native Chris Stafford moonlights as a pit master, pulling his portable rig to gigs (including regular stops at his Uncle Matt and Uncle Joe's Indian Valley Brewery in Novato) to serve up what Stafford calls central Texas style 'cue. A Brandt brisket cut is his signature dish with little more than salt, pepper, Lawry's Seasoning Salt and time to smoke over oak before the beef gives in to a lacquered crust and a disarmingly pink interior. It is a dish that just might make a name for Marin barbecue.
1016 Railroad Ave, Novato; 415.755.8129
Cute aluminum trays piled with brisket, pulled pork and house-made hot links are just part of the appeal; the sides of Parker House rolls, collard greens and kettle tallow chips have their own following.
"By the fireside" is how Robata translates its name, reflecting the centuries-old tradition of open-fire cooking in Japanese coastal villages. Though Mill Valley no longer permits traditional clean-burning binchotan charcoal at restaurants in town, head chef Shinji Kawasaki manages to extract maximum flavor from the grilled Japanese steak, chicken teriyaki, corn and broccoli, yellowtail collar and more on the restaurant's expansive menu.
591 Redwood Highway, Mill Valley; 415.381.8400