When David G. Klein took the helm of MarinHealth as CEO in the midst of the pandemic, he faced numerous challenges, from tackling the response to Covid-19 to opening a new hospital building. However, the former president and CEO of Dignity Health's Saint Francis Memorial Hospital and St. Mary's Medical Center was excited about joining the independent, community-owned health system, because of the opportunities the role holds for making a positive impact in the community. Here, Klein, a Marin County resident, reflects on his tenure so far, and what he hopes to accomplish in the years to come.
Can you describe some of the challenges you faced coming on as CEO just when the pandemic began? 
David G. Klein, MD (DK): I joined the organization just days before the new hospital building opened, when the staff was stretched to the limit with that transition, and they were dealing with the pandemic in full swing. It was a chaotic time to introduce new leadership into the mix, and a challenging time for me to dive in without disrupting important work in progress. In retrospect, the situation may have forced us to get to a strong working relationship faster than we would have under more traditional circumstances. For that, I'm grateful. 
How were you able to accomplish opening a new hospital during the pandemic?
DK: This is challenging in normal times, and the pandemic compounded every aspect. Our teams had to learn new technology, acclimate to new systems, change workflows, learn new wayfinding and cope with unexpected glitches and delays. The uncertainty and constantly changing precautions of the pandemic just added to the stress. But I'm exceptionally proud of what we accomplished — the building and the launch were in no way diminished by the challenges. 
What are your goals and priorities for the hospital, health system and community, especially as we begin to emerge from the pandemic?
DK: We're in the process of rolling out a new five-year strategic plan that will take us into 2026. My priorities include strategic growth, efficiency, clinical integration, building on MarinHealth's organizational culture, expanding our partnerships and ensuring our financial health. Moving forward, MarinHealth will work to address community health issues, both ongoing and pandemic-related, including behavioral health. 
What do you feel is the most prominent health challenge facing Marin residents today, and how will MarinHealth address this issue?
DK: Right now, Marin is one of the healthiest counties in California, and we're fortunate to have an extremely high vaccination rate and low number of Covid-19 cases. That said, we also have a large aging population, so addressing the needs of our older adults is very important. And while I'm proud that MarinHealth has expanded its behavioral health programs in and out of the hospital setting, the shortage of mental health resources in our community continues to be of critical importance. Lastly, Marin has many disparities across the communities we serve, and it's essential to evaluate the social determinants of health and understand how to help the communities at greatest risk. I want to ensure that we provide a high level of services with access for all our residents, so no one has to leave the community to receive care for most services.
What are you most proud of in your first year at MarinHealth?
I've been amazed by the spirit of collaboration, both in our organization and the community at large. I'm proud of the dedication of our heroic frontline workers, who continue to work diligently despite the toll of the ongoing pandemic and potential danger to their own health. The MarinHealth team stood up to an unprecedented crisis without a playbook to rely on and navigated it with incredible skill. And I'm honored by the huge outpouring of support from our community in ways both big and small. It's also been wonderful to witness the growth of our medical network. We've added clinic locations throughout the North Bay, including urgent care in Terra Linda, cardiology in Napa and Petaluma, outpatient behavioral health, and most recently, an orthopedic expansion as part of our alliance with UCSF Health. And I'm proud that we are not only maintaining the exceptional quality and safety of our services, but also that we're seeing significant financial improvement. I think the future is bright. 
---
For more on Marin:
---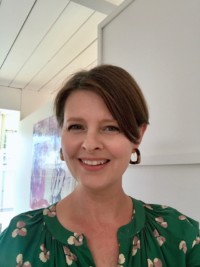 Lotus Abrams has covered everything from beauty to business to tech in her editorial career, but it might be writing about her native Bay Area that inspires her most. She lives with her husband and two daughters in the San Francisco Peninsula, where they enjoy spending time outdoors at the area's many open spaces protected and preserved by her favorite local nonprofit, the Peninsula Open Space Trust.