Among the many things COVID-19 has disrupted — stock markets, toilet paper supplies, schools, the restaurant industry — is our fitness routine, which took another crushing blow under the shelter-in-place order that was given to six Bay Area counties on Monday, March 16. The majority of us are now confined to our homes and unfortunately gyms and group workout classes (Barry's, I miss you!) don't constitute essential needs. Yes, you can still go out for solo hikes in open spaces — Marin County Parks are closed — but if you're missing professional guidance, you can still get it, and there's no need to splurge on a trainer either. These fitness apps will give a great workout without having to step foot outside, whether you're into yoga, HIIT classes, want to get your kids moving, or are looking for guided meditation, for little or no money.
Because this is when we need yoga the most, while studios are closed, CorePower Yoga is offering free access to a collection of online classes through CorePower Yoga On Demand. New C1, C2, Sculpt, HPF and even meditation classes will be available so you can keep up your practice from home or wherever you may be. The classes will change and new ones will be available every week to keep things fresh.
Alo, which stands for Air, Land, and Ocean, because of the belief that you cannot have a clean practice without a clean environment, produces thousands of videos for its subscribers that feature workshop-level yoga series as well as single classes. Expect to find power yoga, handstand workshops, meditation and everything in between here. New classes and workshop series added daily and it costs $20, with a 14-day free trial to get started.
Freeletics is a sport where you train with your own bodyweight only, meaning no gear or special equipment needed. There are over 1,000 variations of training sessions — most of which are about 30 minutes long — that combine High Intensity Training (HIT) and High Intensity Interval Training (HIIT) methods. Some workouts do require a mat and some kind of bar to do chin-ups, however, for most of them all you need is yourself and the Freeletics App. Sign up and for as low as $1.44 a week, the app gets you training with a digital coach that helps you build muscle or burn fat with high-intensity training.
GoNoodle helps parents get kids moving with short interactive activities ranging from 1 to 20 minutes. Designed with K-5 classrooms in mind, this free, research-based app is a favorite of parents with high-energy, distracted kids and less physically-active ones alike. GoNoodle takes no time to set up and all of its activities are made to be healthy for the body, engaging for the attention, and beneficial to the brain in specific ways.
With over 60,000 different configurations, Down Dog gives users the ability to build their ideal yoga practice. Choose from 6 different yoga teachers to be guided by a voice that really speaks to you, pick your music, and start your journey at whatever level you feel comfortable. All practices work to strengthen and stretch your back, ideal for our new work-from-home in perhaps a not-ideal workspace. And due to the current COVID-19 outbreak, all of the apps — Down Dog, Yoga for Beginners, HIIT, Barre, and 7 Minute Workout — are completely free until May 1st.
Kayla Itsines, an Instagram fitness influencer and co-creator of the Bikini Body Guides (BBG), has been a personal trainer since 2008. Itsines 28-minute BBG workouts has helped thousands of people increase their fitness and strength. There are 3 programs available, including BBG Beginner, Post-Pregnancy and the 28-Minute Workouts. Choose a workout that suits you and your preferred training style and get started from 33 cents a day.
Obé, an acronym for Our Body Electric, offers live and on-demand fitness classes for everyone, anytime, anywhere. There are over 100 live classes available per week — usually in the mornings for all US time zones — complete with the energy of a live class with real-time instructor shoutouts. New on-demand classes — ranging from dance choreo, cardio boxing, Pilates, barre, and more — are added daily including obé's signature 28 minute classes fit into the busiest of schedules. You can subscribe to either a monthly or annual subscription — a monthly subscription is $27 per month, and automatically renews every month.
The Peloton workouts are cultish for a reason — they are highly motivating, and perfect for those who seek both camaraderie and competition. It is expensive upfront (about $3,000 for the first year and nearly $500 each year thereafter) but for a set of indoor-cycling acolytes, it's a small price to pay for the engaging live-streaming and on-demand classes. If you already to classes like SoulCycle four or five times a week, this at-home version can actually make financial sense for you.
Mirror, mirror on the wall, who's the fittest of them all? With this device, it'll be you, and you don't even have to leave your bedroom. At-home workouts like Peloton have been rising in popularity over the years, but Mirror takes things to new heights. When it's off it's a regular full length mirror, but on, it streams live and on-demand fitness classes in a broad range of workouts. You'll be able to see yourself and monitor your movements, in addition to seeing your instructor and fellow classmates in an interactive display.
Is your fitness business going virtual during the outbreak? Let us know how we can help you share how you're connecting.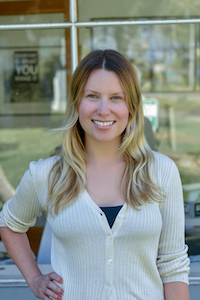 Kasia Pawlowska loves words. A native of Poland, Kasia moved to the States when she was seven. The San Francisco State University creative writing graduate went on to write for publications like the San Francisco Bay Guardian and KQED Arts among others prior to joining the Marin Magazine staff. Topics Kasia has covered include travel, trends, mushroom hunting, an award-winning series on social media addiction and loads of other random things. When she's not busy blogging or researching and writing articles, she's either at home writing postcards and reading or going to shows. Recently, Kasia has been trying to branch out and diversify, ie: use different emojis. Her quest for the perfect chip is never-ending.