Marin County tops the lists for longevity, but it is also one of healthiest places to live in the country. Why? Well, we'd like to say it's because of the talents of the health and wellness providers. Here's our guide to the best.
Pacific Fertility Center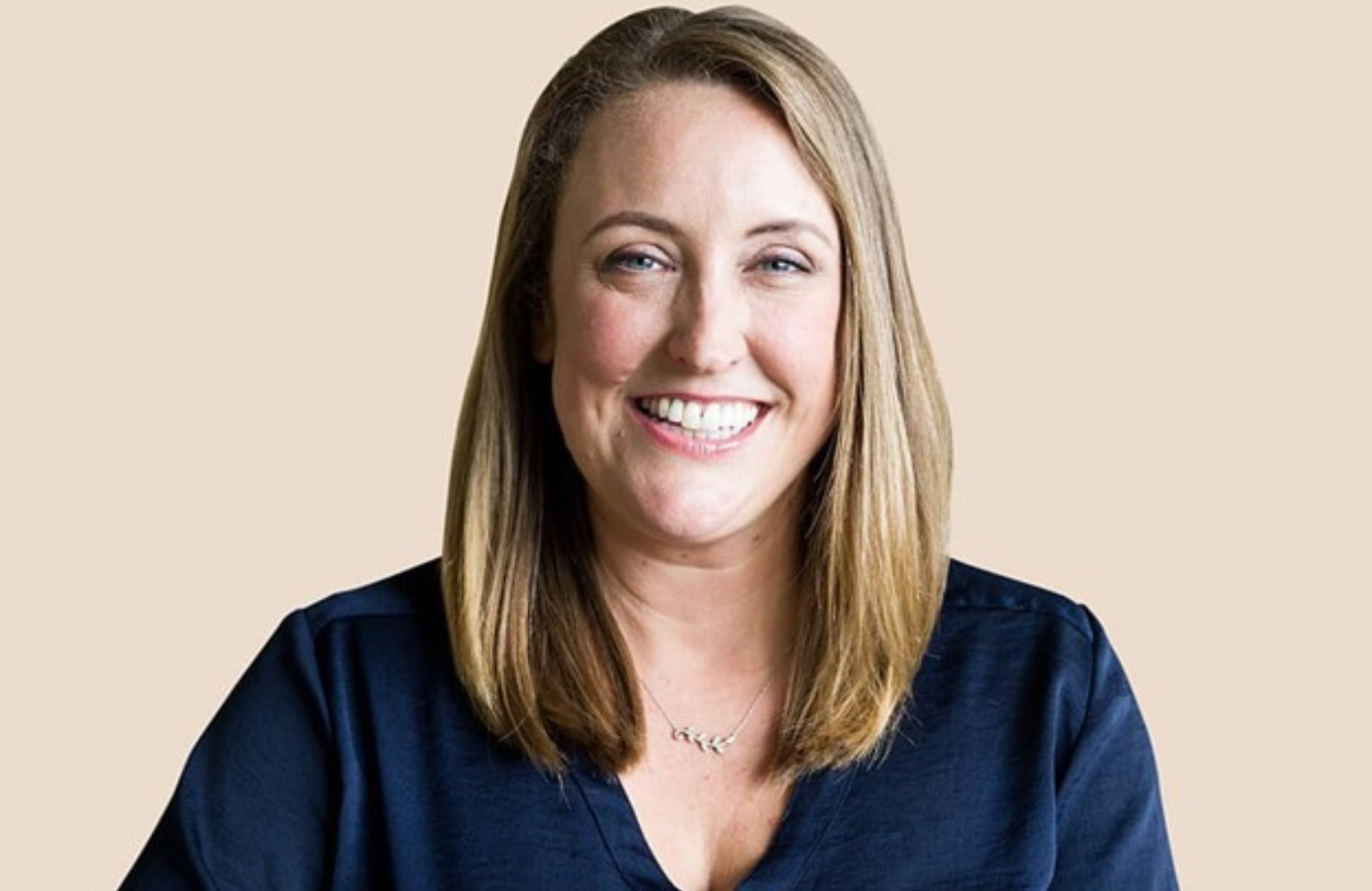 Meet Dr. Jennifer Agard, a board-certified Reproductive Endocrinologist and Infertility Specialist. As one of the skilled and devoted physicians at Pacific Fertility Center, she is passionate about fertility medicine and finds joy in helping each person make their family in their own unique way. Our physicians are widely recognized for their extensive clinical experience, outstanding academic credentials, and success in treating the most challenging fertility cases.
We understand fertility treatment may impact every aspect of patients' lives and are committed to working closely with patients to design treatment plans that will address medical, emotional, and financial needs. PFC's mission is to provide all patients with the best quality, individualized, and compassionate fertility care.
599 Sir Francis Drake Blvd, Greenbrae, CA. 415.834.3095
Laurence Mckee, Master Esthetician And Massage Therapist
655 Redwood Highway, Ste 275, Mill Valley, CA. 415.902.0197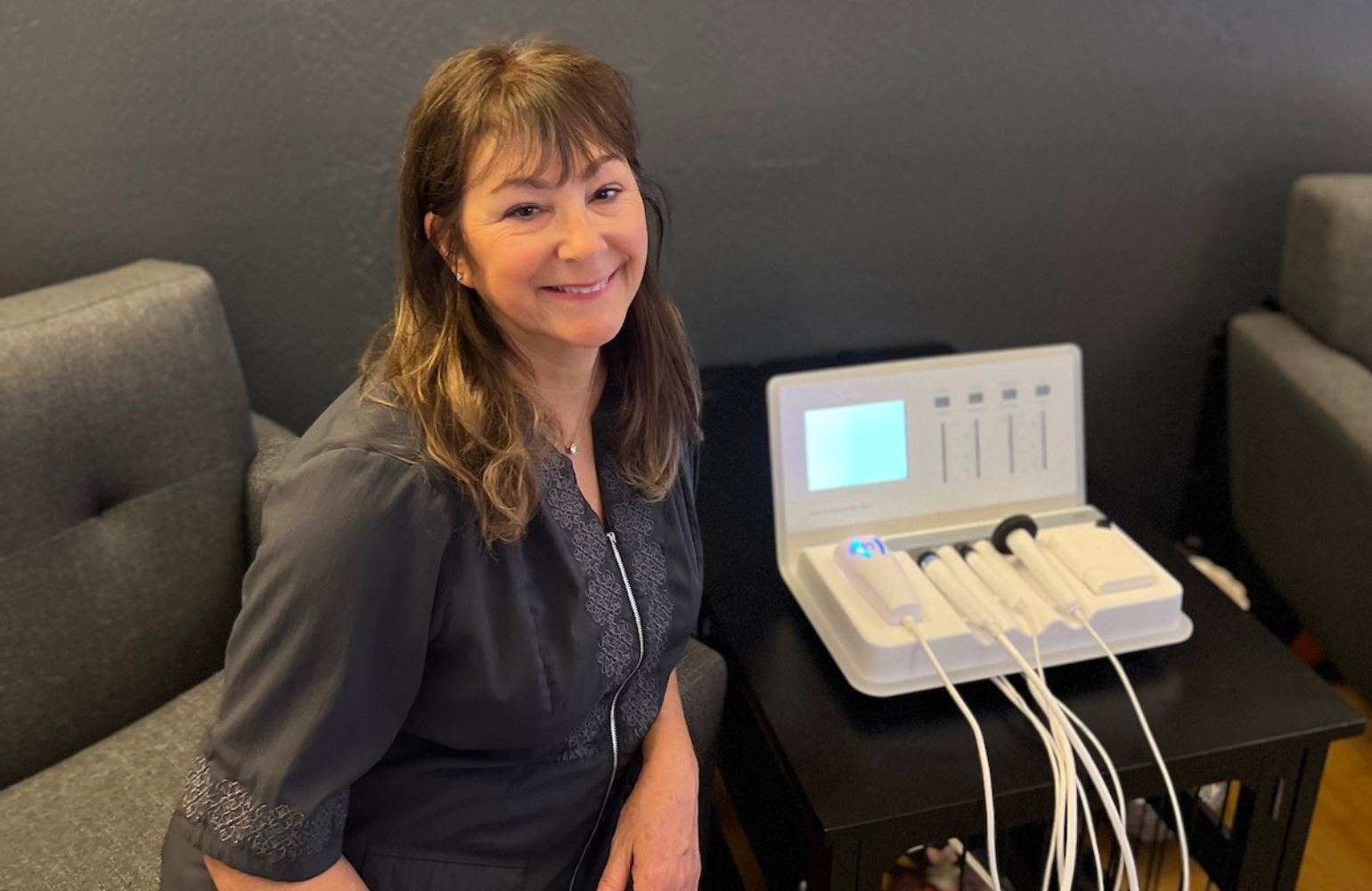 Where Science and Luxury Meet.
Voted Best Spa in 2021 and Best Facial in 2022 by Marin Magazine, Laurence McKee, owner of Turning Point Spa, offers the rare combination of a refined expertise as a Skin Diagnostic Technician (see photo) and the gentle, caring, devoted kindness of a true healer.
Laurence McKee shares her holistic approach and comprehensive knowledge of self-care which she developed working at the Institute for Health & Healing at Sutter Health.
The Plastic Surgery Specialists Team
Experience, Excellence and Ease.
As 2022 returned to some normalcy, Plastic Surgery Specialists (PSS) looked toward the future. The practice has made life easier for patients to request an appointment and provider, as they can now click a link to schedule most MedSpa procedures. PSS also introduced a new Botox alternative that offers longer-lasting results, and PA Julie expanded her skill set to join the practice's three talented aesthetic nurses.
As the practice looks forward to 2023, a new 90-day weight loss and wellness program is launching to supplement the Orbera Weight Loss Balloon, which continues to help patients shed weight for good. The new program focuses on functional testing to understand imbalances in the body and provide additional support with FDA-approved weight loss prescriptions. They have added Exosome growth factors to their nonsurgical treatments with extraordinary results.
PSS surgeons and the team are well-known for their expertise, providing the best possible surgical experience. and outcome. The PSS experience offers tremendous value, including post-op care and complimentary services. For added convenience, PSS MedSpa is open later on Wednesdays and in the morning on the first Saturday of every month. PSS strives to improve its services to remain "best of the best" for surgical and Medspa services. They appreciate the community's continued support and wish all a safe and healthy 2023.
350 Bon Air Road, Suite 300, Greenbrae, CA. 415.925.2880
Sarv Zand MD, Pictured With Actress Naomi Watts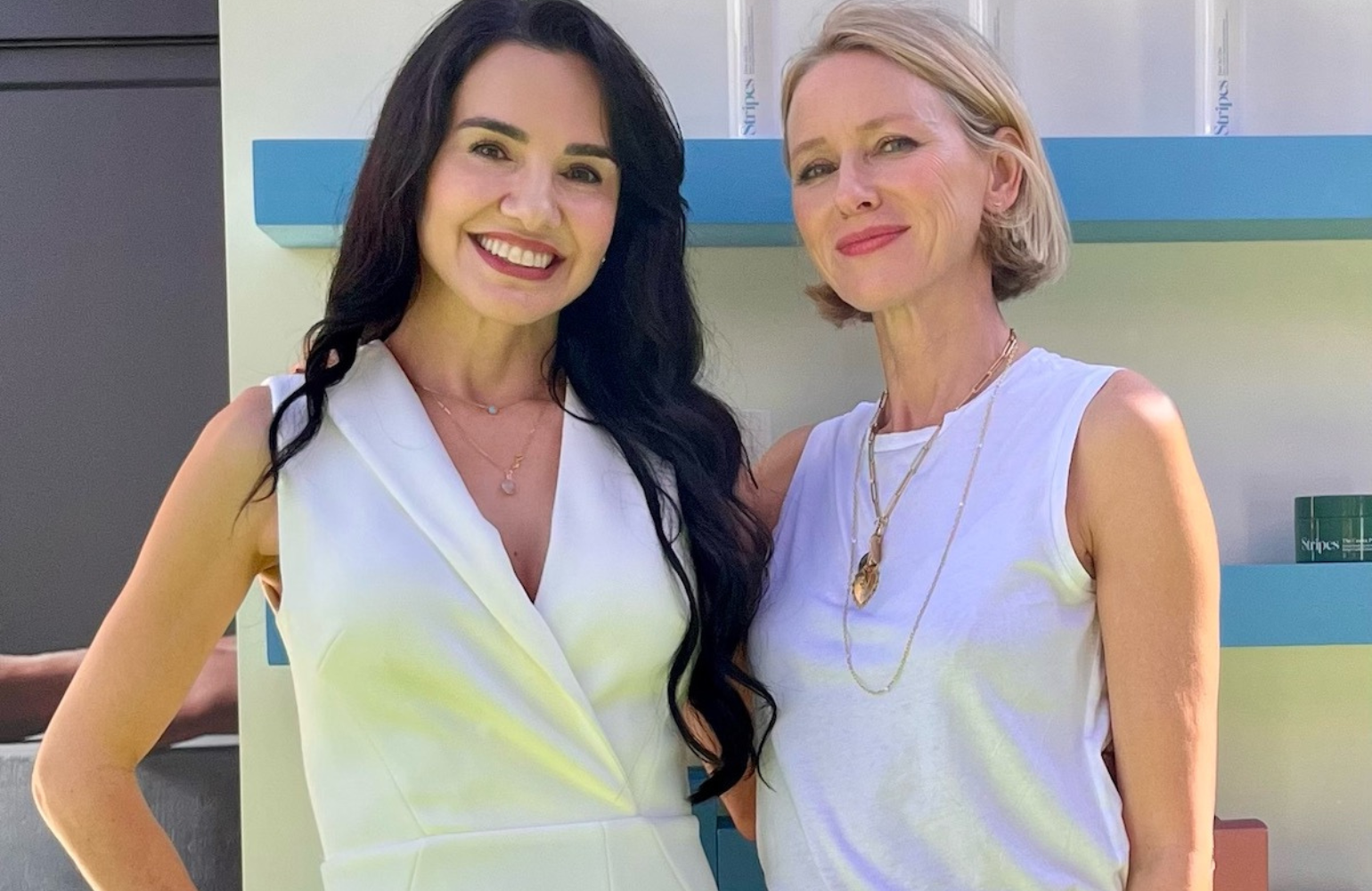 Zand Dermatology is a boutique women-run practice specializing in aesthetic, holistic, medical and surgical dermatology. Dr. Sarvenaz Zand, Lexi Sherer PA-C, and Kimberly Hanf NP-C create trusting, loving partnerships with patients to optimize their natural beauty. With academic prowess and degrees from Harvard, USC, and Vanderbilt, they utilize a 360 approach to treating skin conditions by incorporating holistic advice on nutrition, hormones, fitness, self-care, and purposeful living. As experts passionate about beauty and skin health, Zand Dermatology is deeply grateful to have been awarded Best of Marin's "Best Cosmetic Dermatologist 2022."
Breaking News: Naomi Watts chose our own Dr. Zand to be her Dermatologist Advisor for her skincare line in 2022! Naomi is on a mission to empower and educate women transitioning through menopause. To see why Dr. Zand is becoming the dermatologist to the stars, check out her 500+ five-star reviews from our glowing Marin community.
655 Redwood Hwy, Ste 246, Mill Valley, CA. 415.301.5000
David A. Laub, M.D., F.A.A.D.
Laub Dermatology & Aesthetics located in Mill Valley, has been serving the North Bay for many years. David A. Laub, M.D., is a Harvard trained, Board Certified Dermatologist specializing in medical, surgical and aesthetic dermatology.
Dr. Laub's expertise is based on extensive training, experience, artistry and attention to detail. Asked why he became a dermatologist, his response was simple. "Having dealt with skin issues personally, I can understand and relate to my patients." His compassion is what drives his practice today: "We want everyone who comes to our office to feel comfortable and cared for. I feel fortunate to be a dermatologist and love what I do".
Dr. Laub is a nationally recognized expert in rosacea, pigmentation, psoriasis and skin cancer. Also, an innovative leader in reversing sun damage and aging with lasers, botox and dermal fillers resulting in amazing natural results for his clients.
591 Redwood Hwy, Ste 2210, Mill Valley, CA. 415.381.6661
Nicole Palombino Medical Assistant, Dr. Jamali, Stephanie Reeder Practice Manager, Victoria Gruszkiewicz Aesthetician
Belle Marin is the result of Dr. Faye Jamali's vision to create a concierge-style medspa that offers today's leading aesthetic treatments and services in a clean, elegant space. Whether you need a refresh or are getting ready for your big day, they are here to help you on your journey. Belle Marin uses the newest and best non-invasive technologies to create a customized plan for each patient. Dr. Jamali performs all medical treatments herself to ensure the highest quality in care. She offers complimentary consultations so patients can be well informed and make the right decisions for their needs.
All facial services that use medical grade skincare are performed by Victoria, an incredible aesthetician. Wonderful staff like her provide an elite level of service and care. Whether you are seeking a medical procedure, body contouring, or a luxurious facial, the goal is always to make the patients feel like the best version of themselves.
Belle Marin offers the most advanced results-driven services, all within a beautiful boutique environment. Can't wait to see you there!
250 E. Blithedale Ave, Suite B, Mill Valley, CA. 415.887.8718
Real Skin Care By Real Skin Doctors
Haydee Knott, MD and Lauren Larrabure, MD
Introducing our new dermatologist, Dr. Lauren Larrabure. Dr. Larrabure is accepting new patients and is looking forward to meeting you.
Lauren Larrabure, MD, is a board-certified dermatologist at Mill Valley Dermatology and Marin Skin. Dr. Larrabure attended the University of California, Berkeley, where she received her bachelor's degree in Molecular and Cell Biology. She then received her medical doctorate at the prestigious University of California, San Francisco. Upon completion of her medical doctorate, she completed her intern year in internal medicine at Highland Hospital in Oakland, CA, where she received the departmental Internal Medicine Highland Strong Award. She then completed her specialty training in dermatology at Stanford University where she had the opportunity to train with world leaders in the field.
619 East Blithedale Ave, Ste A, Mill Valley, CA. 415.770.5155
655 Redwood Hwy, Ste 100, Mill Valley, CA. 415.634.8411
Vanessa Talbott, M.D., FACS, T. Philip Chung, M.D., FASCRS, Michelle Li, M.D., FACS, Michael Abel, M.D., FASCRS, Laurence Yee, M.D., FASCRS (As Pictured From Left To Right)
San Francisco Surgical is San Francisco's premier surgical group specializing in colorectal, general and laparoscopic surgery.
They provide comprehensive care ranging from the management of complex abdominal and gastrointestinal conditions to colorectal cancer screening. The scope of the practice includes treatment of abdominal cancers, inflammatory bowel disease, gallbladder disorders, gastroesophageal reflux, hernias, endocrine disease and anorectal problems. Their surgeons are pioneers in laparoscopic abdominal surgery and treatment of hemorrhoids, anorectal fistulas and pilonidal disease. The practice was established in 1939, and they take pride in our history of surgical excellence and leadership. They are proud of their specialty training and their dedication to patient care. Members of staff speak Chinese and Tagalog.
3838 California St, Ste 616, SF, CA. 415.668.0411 1100
Van Ness, Ste 1040, SF, CA. 415.923.3020
1580 Valencia St, Ste 607, SF, CA. 415.213.7971
Michael Scott Hemond, M.D. And Kathryn Najafi-Tagol, M.D.
Renowned Ophthalmologist, Dr. Najafi Tagol — UCLA and USC graduate — founded Eye Institute of Marin, a Center of Excellence for eye care, in 2004.
In the pandemic, patient safety and health was one of Dr. Najafi's top priorities. So, she equipped her new office with state-of-the art HVAC, as well as inventing a HEPA filtered air shield, for the examining microscope.
With a dedicated staff and doctors including Harvard graduate, Dr. Michael Hemond, a cornea and dry eye specialist, and using the latest treatments for variety of eye conditions such as cataracts and lasers for Glaucoma, Lipiflow for dry eye, Cosmetic Botox, Eyelid Surgery / Blepharoplasty and Pterygium, Eye Institute of Marin has grown based on years of exemplary patient care, and referrals.
Dr. Najafi, Vice Chair, Department of Surgery at MarinHealth, while grateful to perform sophisticated Cataract surgery with vision correcting lens implants enabling patients to see without glasses "near and far," is a big believer in prevention. "Studies show annual eye exams and early detection are key to keeping one's eyesight bright."
10 Paul Drive San Rafael, CA. 415.444.0300