Serums, soaks and other lust-worthy items.
With a calming blend of three classic Hawaiian flavors (passionfruit, orange and guava), these gummies are a shortcut to chill island vibes. Available for pick up or delivery via Sunset Pipeline in San Francisco.
Go old school with this DIY kit. Each batch is dosed with 100mg of THC and makes 20 brownies — just add eggs, butter, bake and enjoy. Available for delivery via Eaze.
This powerful serum offers deep and long-lasting, pain and inflammation relief, and absorbs quickly — no oily residue! Available online.
A blend of lavender, chamomile and frankincense come together to relieve stress while giving your immune system the healthy boost it needs. Available for delivery via Nice Guys Delivery.
Portable, discreet and easy to measure, mix these into any beverage for a fast-acting high. Available for pick up at Liberty Cannabis in Pacific Heights.
This handmade and hand-painted — and hand-sized! — oval pipe will elevate your next smoke session. Available for delivery via ONA.life.
Who doesn't love an eye-catching coffee table book? Check out the best brands, most stylish dispensaries and the most creative entrepreneurs displayed beautifully inside. Available online.
Did You Know
In late 2021, scientists at the University of Sydney found that three rare cannabinoids reduce seizures in mice. They're using the information to develop a better cannabis-based treatment for Dravet syndrome, an intractable childhood epilepsy.
Role Reversal
In 1913, California became the first state to outlaw the hemp plant, changing its Poison Act to include cannabis. In 1996, however, California state voters led the way to legalization with Proposition 215, becoming the first state to allow the use of medical cannabis.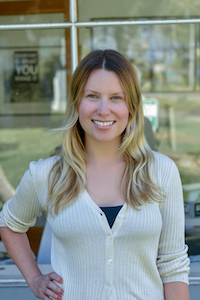 Kasia Pawlowska loves words. A native of Poland, Kasia moved to the States when she was seven. The San Francisco State University creative writing graduate went on to write for publications like the San Francisco Bay Guardian and KQED Arts among others prior to joining the Marin Magazine staff. Topics Kasia has covered include travel, trends, mushroom hunting, an award-winning series on social media addiction and loads of other random things. When she's not busy blogging or researching and writing articles, she's either at home writing postcards and reading or going to shows. Recently, Kasia has been trying to branch out and diversify, ie: use different emojis. Her quest for the perfect chip is never-ending.