Whether you're remodeling the whole kitchen or just adding counter space, the kitchen island can be an important focal point. It "can serve many purposes, whether acting as a functional extension of the kitchen, a transition to another living space, or simply a beautiful piece of furniture," says Eve Petrucci of the San Francisco furniture showroom Dzine. "What is so appealing about the Boffi systems [pictured above] is their balance of form and function." Petrucci and husband Cardenio recently started carrying the Boffi product line in their high-end contemporary-Italian emporium on Potrero Hill.
Randy Michaels, of Redwood Kitchen and Bath in San Rafael, agrees the island can be a beautiful element. It's "a great place for someone to make a bold statement," he says. "Many clients opt for an unusual countertop material such as recycled glass, stainless steel; others go for more traditional marbles and granites." Lately he's noticed a trend toward quartz-based products, probably due to the range of colors and easy upkeep. But an island's most essential design component is that it's built to meet the client's specific needs. For households with kids, an easy-access microwave oven or a cut-out space for casual dining may work well. "Dishwasher drawers are also a popular trend," Michaels notes.
"There is a system to planning the ideal island," says Beth Laughlin, a designer at Lamperti Contracting and Design in San Rafael. "When you're planning to add an island to a new space or an existing one, it's important to consider how many cooks are in the kitchen," she says. "The minimum clearance for one cook between the island and cabinets is 36 inches; 42 is better, and I try to achieve this in all kitchens if possible. For two cooks, 48 inches is ideal." Often Laughlin's clients come to her for help building an island into their existing space. "Since Lamperti offers five different brands of cabinetry, it's easy to create an island that will fit with the original style," she says. "It all depends on the look and, of course, budget."
Whether you choose a modular predesigned work of art like a Boffi piece or want to create a custom island for your home's particular style, enlisting a designer who's experienced in that process can help. "We work with all our clients on a one-on-one basis to understand how they intend on using the space we are designing," Michaels says. "We want to know who's going to be using the kitchen—[whether it's] one or multiple users and how they like to entertain—and we get a sense of their style." For instance, "is the kitchen more of a showplace, or is it the center of their home, and will it be used every day by everyone? We think it is very important to understand the dynamics of the household and help our clients create the most functional kitchen they can."
Rectangular islands with dishwasher and sinks; L shapes with seating area; a simple square of much-needed counter space—these days the kitchen island comes in so many forms, deciding on the right one will take some creative planning and research.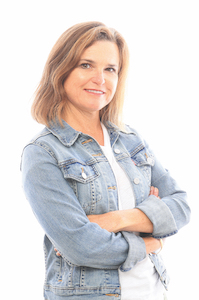 Mimi Towle has been the editor of Marin Magazine for over a decade. She lived with her family in Sycamore Park and Strawberry and thoroughly enjoyed raising two daughters in the mayhem of Marin's youth sports; soccer, swim, volleyball, ballet, hip hop, gymnastics and many many hours spent at Miwok Stables. Her community involvements include volunteering at her daughter's schools, coaching soccer and volleyball (glorified snack mom), being on the board of both Richardson Bay Audubon Center. Currently residing on a floating home in Sausalito, she enjoys all water activity, including learning how to steer a 6-person canoe for the Tamalpais Outrigger Canoe Club. Born and raised in Hawaii, her fondness for the islands has on occasion made its way into the pages of the magazine.