Long before there was the states of either Nevada or California, there was Lake Tahoe. The native Washoe people were drawn to its natural beauty, as were the settlers who ventured out west. And then, with the arrival of the transcontinental railroad in 1869, the lake became a popular retreat for the wealthy from San Francisco, Sacramento, and Virginia City. It's reputation, along with its attraction, grew from there. All around the lake, homes and hotels sprung up until there was almost no land left on which to build. In fact, over the past 35 years, there's been absolutely no new construction anywhere on the lake. All that changed with the construction of the new community of Tahoe Beach Club. Let's take a closer look at the community everyone is talking about.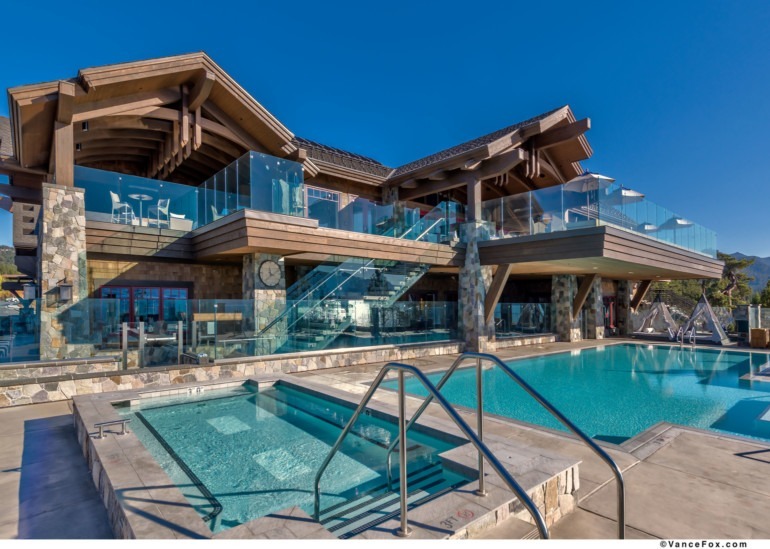 Tahoe Beach Club is located in Stateline, Nevada, and its coveted lakefront location is just the first of many attributes that makes its location so desirable. To our immediate north is 300 acres of unspoiled and protected National Forest – a favorite for walkers, cyclists, and birdwatchers in warm-weather months and a paradise for snowshoers when winter comes. In addition to that, we're just a stone's throw away from the world-class skiing, golf, casinos, shopping, and nightlife, that create the glorious Lake Tahoe experience. Four seasons of excellence is available for our family of owners.
Of course, at the heart of the Tahoe Beach Club experience is the beach itself. Sitting directly on the pristine and fabled Lake Tahoe already makes it special. But for our members and their guests, we add to the experience, we see to your needs, and we honor the timeless spirit that emanates from the lake and beyond. With lake activities, private beach amenities, heated pools, spa experiences, fitness equipment, and year-round dining, Tahoe Beach Club was envisioned to appeal to the family who, quite frankly, wants it all. In fact, Tahoe Beach Club was inspired and created for families just like yours!
---
More from Marin: