The petite actress with a long name, along with her husband of 23 years, Michael, and three of their seven dogs (including Seamus, in photo), are renting a home in Greenbrae while she plays the role of Wicked's Madame Morrible, in San Francisco. At 12 she was the youngest person ever to have her name on a Broadway marquee, for her role as Helen Keller in The Miracle Worker; at 16, she was the youngest to win an Oscar, for the movie version; and by 17 she was starring opposite herself as identical cousins in TV's Patty Duke Show. Then came babies, iconic movie and TV roles, breakups, breakdowns, marriage(s) and memoirs. While she probably would have rather talked about her family or her activism on behalf of mental health, the Equal Rights Amendment, nuclear disarmament and people with AIDS, we were interested in her story.
Having grown up appearing on television, do you have a favorite TV show? We are millenniums from where we were in 1963-4-5. But Two and a Half Men is so well written, it might be a favorite. I never thought I'd be a prude—but most of these shows are going too far for me.
You were a worldwide teen sensation. Any thoughts on the Lindsay Lohans of today? I ache for those girls. It's difficult for me because I don't like to believe what I read, or what someone on TV is saying about them—I don't know that (information) for a fact, but you hear it so many times. My advice to them would be to trust yourself and trust your instincts. Fame can be such a trap for all young actors. Sometimes we can be misled by trying to please the wrong people.
Was there an outrageous tabloid tale about yourself you remember? First one I thought of was from (I think) Photoplay magazine. In the years The Patty Duke Show was airing, the editors ran a contest to "find Patty Duke's father," knowing full well that he was dead. It ran for three months and then the fourth month…there was a photo of the headstone in the veterans' cemetery. The headline ran, "We Found Him." That was low.
Funny tabloid tale? They're not looking to be funny. Soon after the contest for finding my father, I was pregnant out of wedlock, so we played "Patty Duke and who's the father?" To keep myself in good spirits, whenever I went to the supermarkets, I just turned all the magazines around, as if that would help.
During the years of your show, there was a bit of civil unrest in the nation; were you aware of it? I was completely isolated. What I would learn about what was going on in the world came from someone saying, "Hey, did you hear about such and such." Fortunately, a few of the folks, in particular Bill Schallert, who played Poppo, wanted me to know about the world. He was my mentor in my late teens. This isolation may be one of the reasons I decided to be an activist, at 18 when I went on my own. And then of course I wanted to be like all the other peaceniks—only I wasn't trained for it. It took some time.
Who do you see in the mirror? Sometimes when I catch a glance of myself in the mirror, I look so much like my mother,
I just have a little visit. (And yes, I'm taking my meds.)
What do you like best about your Wicked role? I like that Morrible has her own code of ethics: in her mind she is doing the right thing and her choices are the right choices and we don't learn until the end that she is the most evil of all. It's great fun. Actresses like to be evil and dark; she's light for most of the show and just at the very end she goes dark. I think the audience likes it too; they applaud when I'm dragged away.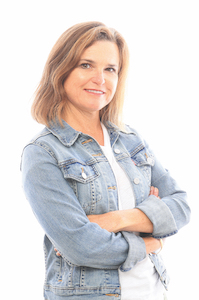 Mimi Towle has been the editor of Marin Magazine for over a decade. She lived with her family in Sycamore Park and Strawberry and thoroughly enjoyed raising two daughters in the mayhem of Marin's youth sports; soccer, swim, volleyball, ballet, hip hop, gymnastics and many many hours spent at Miwok Stables. Her community involvements include volunteering at her daughter's schools, coaching soccer and volleyball (glorified snack mom), being on the board of both Richardson Bay Audubon Center. Currently residing on a floating home in Sausalito, she enjoys all water activity, including learning how to steer a 6-person canoe for the Tamalpais Outrigger Canoe Club. Born and raised in Hawaii, her fondness for the islands has on occasion made its way into the pages of the magazine.