While the Marin County Fair is a tradition for many, few are as dedicated as Jim Farley, the director of the department of cultural and visitor services for the county of Marin. Besides being responsible for bringing top talent—B-52s, Tom Jones and Greg Mortenson, among others—to the Marin Center, he has also been the force behind (and director of) the Marin County Fair for over 20 years. For Farley and his five siblings the county fair, which used to be held at Marin Art and Garden Center, meant an annual competition to show off their culinary or floral-designing skills, but most important, he remembers, it was the first time his parents gave him a taste of independence, "They would drop us off and tell us to be at the curb by 3:30," he recalls. An Irish-Italian Catholic whose schooling is a who's who of saintdom—St. Rafael, St. Joseph and St. Patrick—Farley was selected as the Marin County Italian-American Citizen of the Year by the Cristoforo Columbo Club of Marin in 2007. Besides defining community-mindedness, Farley is proving the eco-potential of a county fair. From last year's theme Greenest County Fair on Earth, which earned him and the county a record number of awards and accolades, to this year's theme Cool Green Fun, he and his people are proving county fairs can be inspiring models of sustainability, one compostable spoon at a time. Check it out July 1 through 5, at the Marin Center.
You could live anywhere. Why Marin? My roots in Marin stretch back to 1899 when my Italian great-grandfather, Domenico Arbini, arrived in San Rafael from Lonate Pozzolo, Italy, to work at McNear's Brickyard. What makes you happy in Marin? Besides the people, Marin has so many wonderful things to savor: hiking the beaches and trails at Point Reyes National Seashore; digging into shredded-chicken tacos from Mi Pueblo; strolling charming downtown San Anselmo; and enjoying the magnificence of the Marin County Civic Center, to name a few.
What bothers you here? Marin's affluence often leaves us distant from the world's condition; we are so blessed and we often don't realize it. Every Marin teenager should spend time abroad experiencing poverty firsthand. My hope would be that this experience would help all of us appreciate the gifts that surround us.
What do you value every day? Making morning coffee with my son and coming home for an evening meal with my family.
What is your personal idea of luxury? With an 18-month-old son on the move, my idea of luxury is sleeping in on Saturday or a long Sunday afternoon nap.
What person has influenced you the most? I feel fortunate to have met many people in my life who have opened doors for me, allowing me to grow and expand both personally and professionally. I'm most grateful to my parents and grandparents.
What has been the most fulfilling moment in your work? The first morning of the fair. I definitely have the butterflies in my stomach, but when I see the throngs of happy kids I remember what a beloved tradition the fair is.
Do you have a favorite Marin view? The stage of the Marin Veterans' Memorial Auditorium, looking out to the sea of faces of a sold-out house. There is nothing quite like the buzz, anticipation and satisfaction of bringing artists and audiences together.
What do you like about yourself? I like the blending of my Irish-Italian heritage, mixing roots from these two magical countries. This mix has passion and perseverance, hard work and kindness, a light heart and a sense of the spiritual. And I can't forget potatoes and pasta, Guinness and sangiovese.
How do you want to be remembered? As a loving husband, father and friend, and as someone who brought joy and inspiration to the community through his work.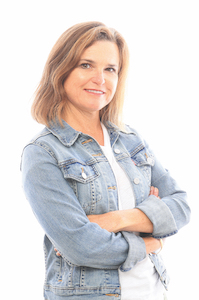 Mimi Towle has been the editor of Marin Magazine for over a decade. She lived with her family in Sycamore Park and Strawberry and thoroughly enjoyed raising two daughters in the mayhem of Marin's youth sports; soccer, swim, volleyball, ballet, hip hop, gymnastics and many many hours spent at Miwok Stables. Her community involvements include volunteering at her daughter's schools, coaching soccer and volleyball (glorified snack mom), being on the board of both Richardson Bay Audubon Center. Currently residing on a floating home in Sausalito, she enjoys all water activity, including learning how to steer a 6-person canoe for the Tamalpais Outrigger Canoe Club. Born and raised in Hawaii, her fondness for the islands has on occasion made its way into the pages of the magazine.